61230-Pasabahce-53583-23cm
1 x Pasabahce Clear Glass Serving Salad Fruit Mixing Bowl Round Dish 23cm
---
---
---
Pasabahce Chef 53583 Glass Bowl Diameter 23 cm for Fruit, Salad, Side Dishes, Chips, Cooking + Baking, 1 Piece
1 Pasabahce Chef 53583: all-purpose bowl made of glass

Wonderful for fruit, salad, side dishes, cooking and baking, hobby and garden

Dishwasher safe │ Microwave safe │ Fridge safe │ Stackable

Dimensions Ø ~ 23 cm │ Height ~ 10.1 cm │ Content ~ 2.5 litres (2500 ml) │ 1 piece

Excellent for households, catering and catering. Professional quality for serving, presenting, enjoying, cooking and baking
As one of the largest glass producers in the world, today glass products are produced in all shapes and colours at Pasabahce production facilities. The products are suitable for both households and professional users, such as hotels, restaurants, catering and catering.
Lifestyle in catering and catering quality.
- Excellent as a bowl for salad, side dishes, cooking and baking, all-purpose bowl in the kitchen, for parties, hobbies and garden.
- Height: approx. 10.1 cm.
- Volume max. Approx. 2.5 litres (2500 ml).
- Space-saving, as stackable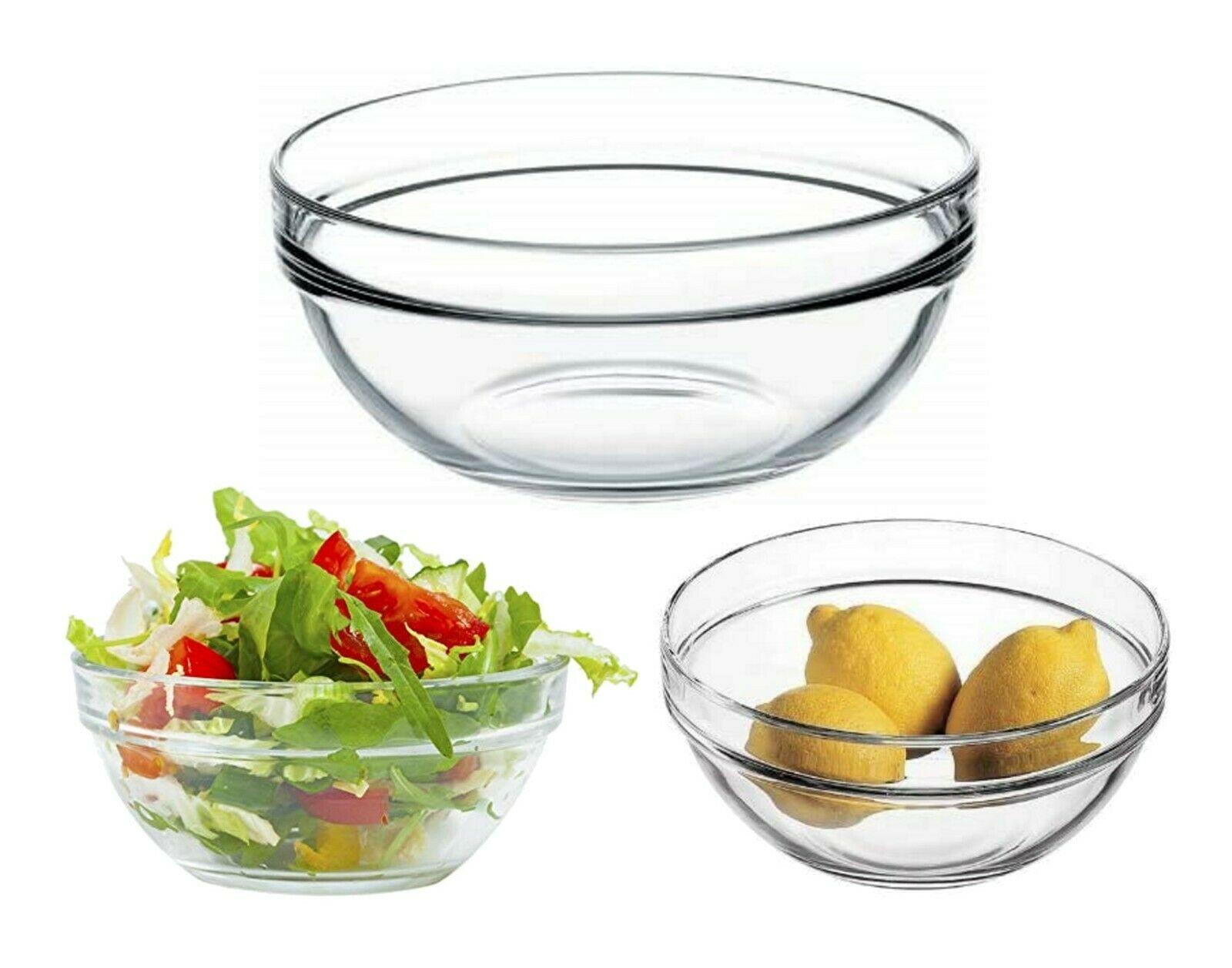 Recommend this product to a friend
1 x Pasabahce Clear Glass Serving Salad Fruit Mixing Bowl Round Dish 23cm