2 Tier Glass Cake Stand Afternoon Tea Wedding Party Tableware Display Mirror
---
---
---
2 Tier Glass Cake Stand Round Platter Serving Stand 2 Tier Cake Cupcake Dessert Muffin Sandwiches Appetiser Afternoon Tea Food Display Mirror Glass Tower Stand
• A beautiful 2 tier mirror glass platter stand to display numerous delicacies at the table. This round 2 tier mirror glass stand with handle will allow you to easily assemble, carry and serve a variety of tasty delicacies.
• Dimensions – Height: 20.5cm, Diameter of Top Layer: 20cm & Diameter of Bottom Layer: 26cm.
• Perfect for serving platters, cakes, cupcakes, mini sandwiches, canapes, pastries, muffins, biscuits, fruit and many other tasty foods at weddings, parties, birthdays and afternoon tea.
• Present Food In Style – Add this 2 tier mirror glass platter stand to the centre of your table and serve food in style. No matter if it's an afternoon tea party or desserts in the evening, use this 2 mirror tier glass platter stand to keep food content looking great and your table setting complete. It shall allow you too easily assemble a tasty food display and give your guests easy access to food.
• Safe & Strong Glass Construction – Made from high quality glass with a long lasting finish, will make this 2 tier mirror glass platter stand remain a crisp clear condition after repeated uses. Thick glass structure will make this plate extremely durable and ensure it stays resistant to damage. Due to hygienic non porous properties of glass and inert material, your sweets will be 100% safe.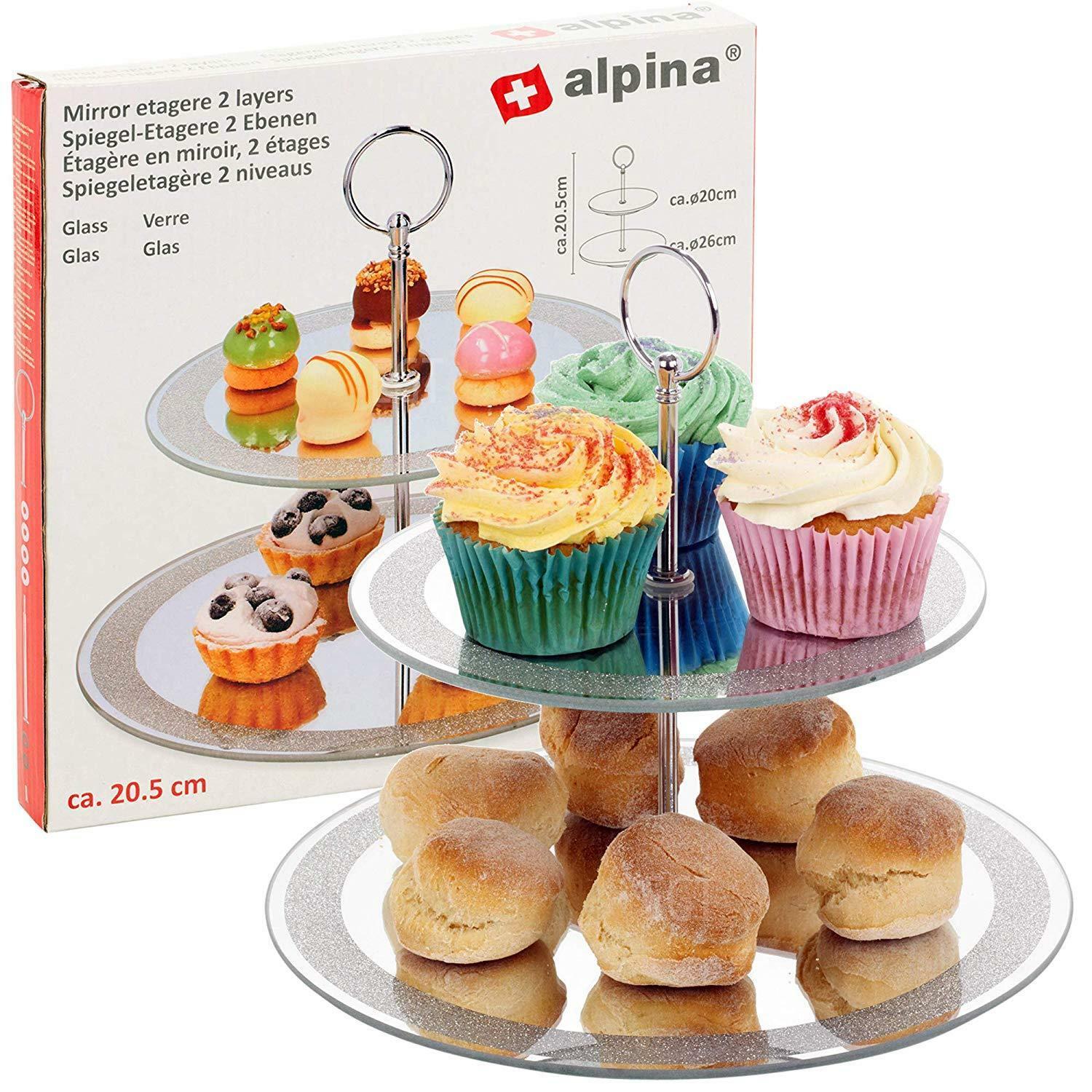 Recommend this product to a friend
2 Tier Glass Cake Stand Afternoon Tea Wedding Party Tableware Display Mirror