67258-2pcMemoBoard-040981
2x Mini Magnetic Squares Whiteboard Dry Wipe Office Notice Memo Board Pen Eraser
---
---
---
Dry Wipe Magnetic Mini Square Whiteboard Square Tile Design Personal Notice Memo Office Kitchen Fridge Kids Drawing Whiteboard With Pen Eraser
· Mini magnetic whiteboards with a magnetic back for hands-free operation! Set of 2 mini magnetic square whiteboards with a pen to place on your fridge/freezer and write up quick notes. It is great for use at home or in the office, for adults and children!
· This whiteboard set consists of – 2 x Mini Magnetic Square Whiteboards and 1 x Pen With Eraser. Dimensions of each square magnetic whiteboard are – 9.5cm x 9.5cm.
· MINI MAGENTIC SQUARE WHITEBOARD – Set of 2 mini square tile like magnetic whiteboards suitable for both adults and children. Mini magnetic whiteboard with a curved colourful edge, pen and a magnetic back so you can place up on magnetic/metal surfaces i.e. fridge/freezer.
· VERSATILE WHITEBOARD – These square whiteboards can be useful to have for many purposes around the home and office. You can use place it on your kitchen fridge/freezer, office notice boards, study room or even bedroom to writeup shopping lists, appointments reminders, important messages, recipes, diet tips, study notes or even just a beautiful message to motivate yourself from the start of the day.
· DON'T LOSE THE SMALL NOTES – Small or quick notes can get misplaced, lost or forgotten about. These mini square whiteboards are a handy to write out small notes or memos. It's a great tool to reduce paper wastage as you can quickly write temporary notes, not lose and dry wipe them away when no longer required.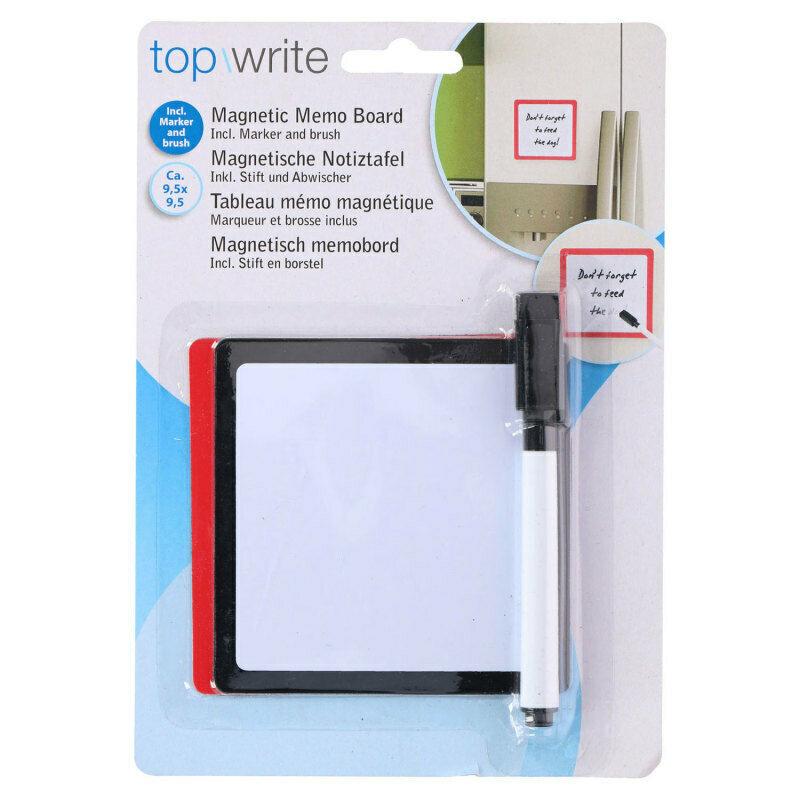 Recommend this product to a friend
2x Mini Magnetic Squares Whiteboard Dry Wipe Office Notice Memo Board Pen Eraser