3-Tier Document Tray Wire Mesh Set of 2 Desk Letter Paper File Home Office Desk
---
---
---
3-Tier Document Tray Wire Mesh Desk Letter Paper File A4 Stackable Tray Holder Metal Home Office Desk Storage Filing Organiser Black/Silver
Easily access documents, letters, files or books with this essential 3-tier document tray. A simple, strong and stylish metal frame constructions with metal wired mesh easy slide in and pull out compartments to keep your desk, office and home tidy.

Available in 2 colours – Black or Silver. Dimensions – H: 26.5cm x W: 28.5cm x L: 35cm. Accommdates A4 size papers.

Maintain An Organised Desk – Every desk will consist of paper but make yours clutter free with this mesh document tray. Easy to assemble and lightweight you will be able to keep all your paperwork, files and books seperate and in order. With wide tray space you will easily be able to accommodate generous portions of documents/letters/files/envelopes/books.

Eliminate Lost Paper Chaos – Reduce stress and time searching for papers with this easy access 3-tier document tray. A super convenient solution which will remove frustration of having to go through random piles of paper. 3-tiers will provide enough space to keep all necessary papers in a secure manner.

Stylish Unique Construction – This document tray has been designed to last you a lifetime. Being made out of high quality strong metal, once assembled you will never have a problem. It shall match all surrounding furniture and with pull out compartments you will have storage and papers at your fingertips. Moving the tray will cause no marks to surfaces due to rubber covers on the feet.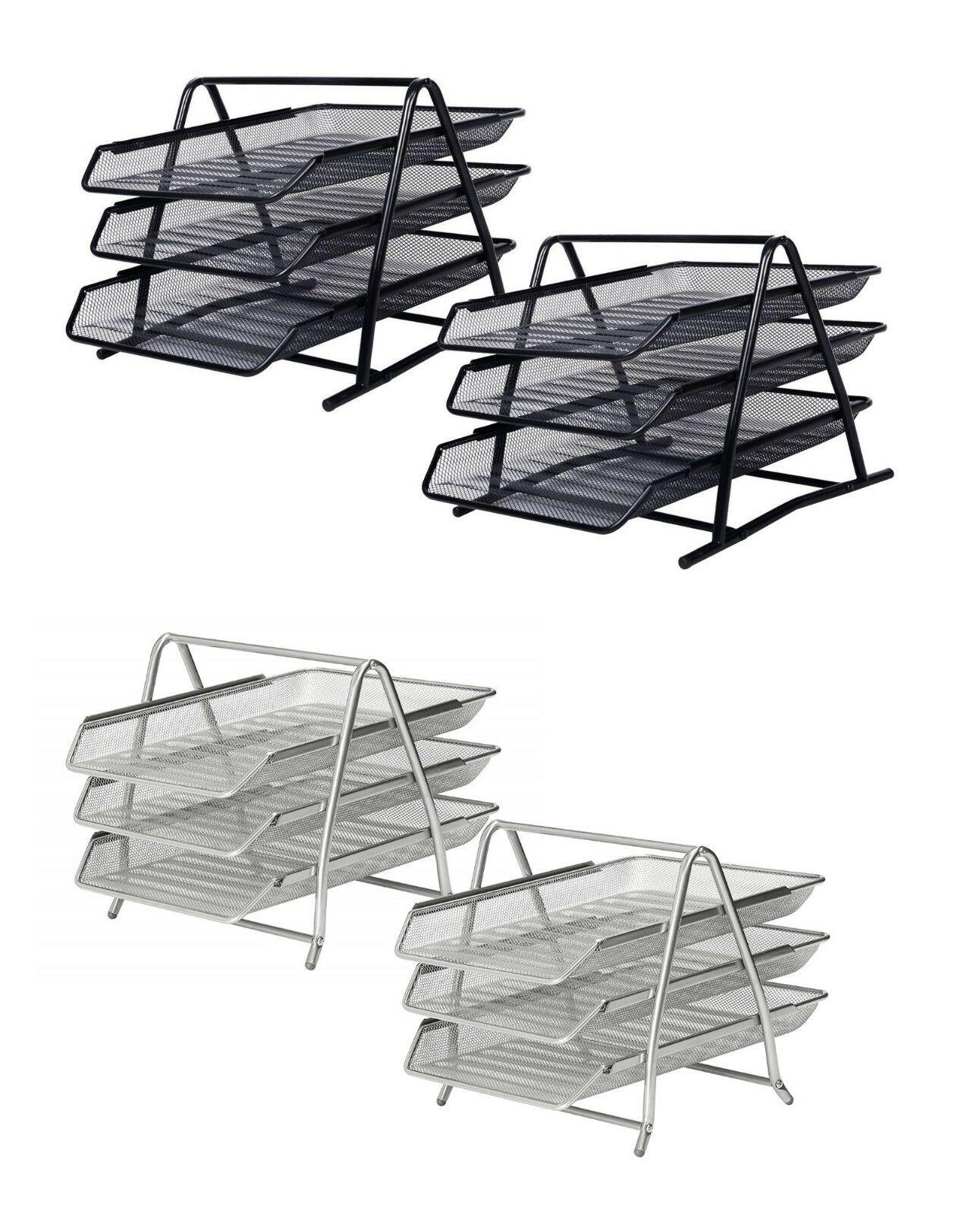 Recommend this product to a friend
3-Tier Document Tray Wire Mesh Set of 2 Desk Letter Paper File Home Office Desk