65498/65499/65500-Taj-3pc
3pcs Stainless Steel Splatter Screen HEAVY DUTY Cover Guard Protective Lid Mesh
---
---
---
Mesh Splatter Screen Set of 3 For Frying Pan Stainless Steel Grease Splatter Splash Guard Extra Fine Mesh For Cooking Pots Pans Food Cover Protector Lid
A handy protection cover crafted from tightly woven stainless steel wire to create an extra fine mesh to help protect surfaces from splatters or even protect food from catching dust and staying ventilated. This is the perfect practical solution and strong barrier that will work in protecting your hands, home and food!

This stainless steel splatter screen cover/lid is available 3 different diameters as a Set of 3 (one of each size) – 20cm, 30cm and 40cm.

VERSATILE MESH COVER – This extra fine mesh stainless steel cover is designed to support you in multiple ways for mulitple purposes. Use it as a splatter screen, grease splatter guard or food protection cover; with this extra fine mesh cover you will be able to keep your kitchen surfaces and open foods clean & tidy. It will also protect your skin from any hot food splatters.

TIGHTLY WOVEN EXTRA FINE MESH - An extra fine mesh surface design from tightly woven stainless steel wire will significantly reduce the amount of the food splatters or even grease splatters you get on surfaces/floors while cooking and frying. The lid style structure means you can also place them over round bowls, dishes, pots, and pans to protect food so it does not catch dust, ensure it is ventilated and condensation does not occur if it's hot food off the stove.

DURABLE STAINLESS STEEL STRUCTURE – This cover is crafted from high quality stainless steel so that they last a long time without any issues. Stainless steel body means it will be resistant to many forms of damage and will never easily scratch, break, rust or corrode.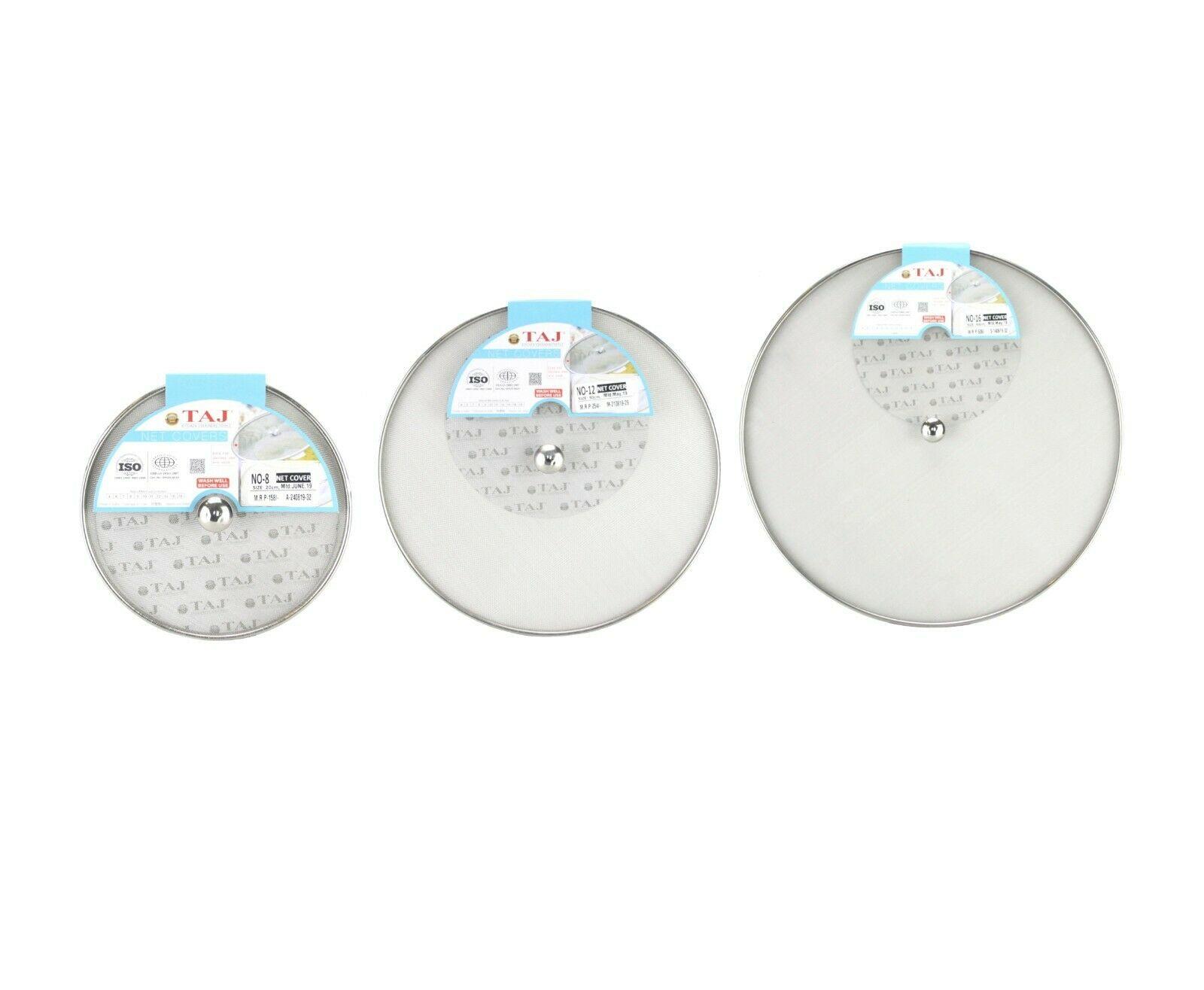 Recommend this product to a friend
3pcs Stainless Steel Splatter Screen HEAVY DUTY Cover Guard Protective Lid Mesh