71376-20865528-11cm-800ml-4pc
4 x Glass Jar with Screw Lid 11cm - 800ml Pasta Jar Spaghetti Silver Lid
---
---
---
4 x Glass Storage Jar Canister With Lids Cylinder Preserving Screw Lid (800ml/1.2 L) Airtight Preservation Jar Kitchen Food Canister Sweets Cereal Biscuit Cookie Tea Coffee Pasta Spice Container, (800ml/1.2L)
•A high-quality storage canister perfect for storing a wide variety of foods i.e. pasta, tea, sugar, flour, sweets, lentils, nuts, cookies, candy, and more. Crafted clear glass in a cylinder form is this round jar with brushed matte metal screw lid to be an essential storage feature in your kitchen.
•This glass storage canister is available i CAPACITIES – 800ml (Height: 12cm & Diameter: 11cm) NOTE – ONLY 4 JARS OF YOUR CHOSEN CAPACITY SHALL BE SENT OUT.
•GLASS STORAGE CANISTER – Transparent glass molded into straight cylinder for to give these storage canisters; the perfect organisation storage for dry and wet ingredients. Transparent surface makes storage recognizable and gives a great view when you're running low on stock!
•STORE & PRESERVE CANISTER – Glass jars to keep food clean, fresh, tasty, and nutritious. Screw lids will prevent food stored from getting spoiled, contaminated or leaked in any way; and a wide opening gives spacious access not matter if you're taking food out or placing it in!
•TRANSPARENT GLASS – For durability and food safety this glass canister is crafted from transparent glass. From the base to the lid, the storage canister has a strong build, smooth polished finish and damage/abrasion resistance (chips/cracks/scratches). It is a hygienic reusable food storage solution for dry or wet ingredients.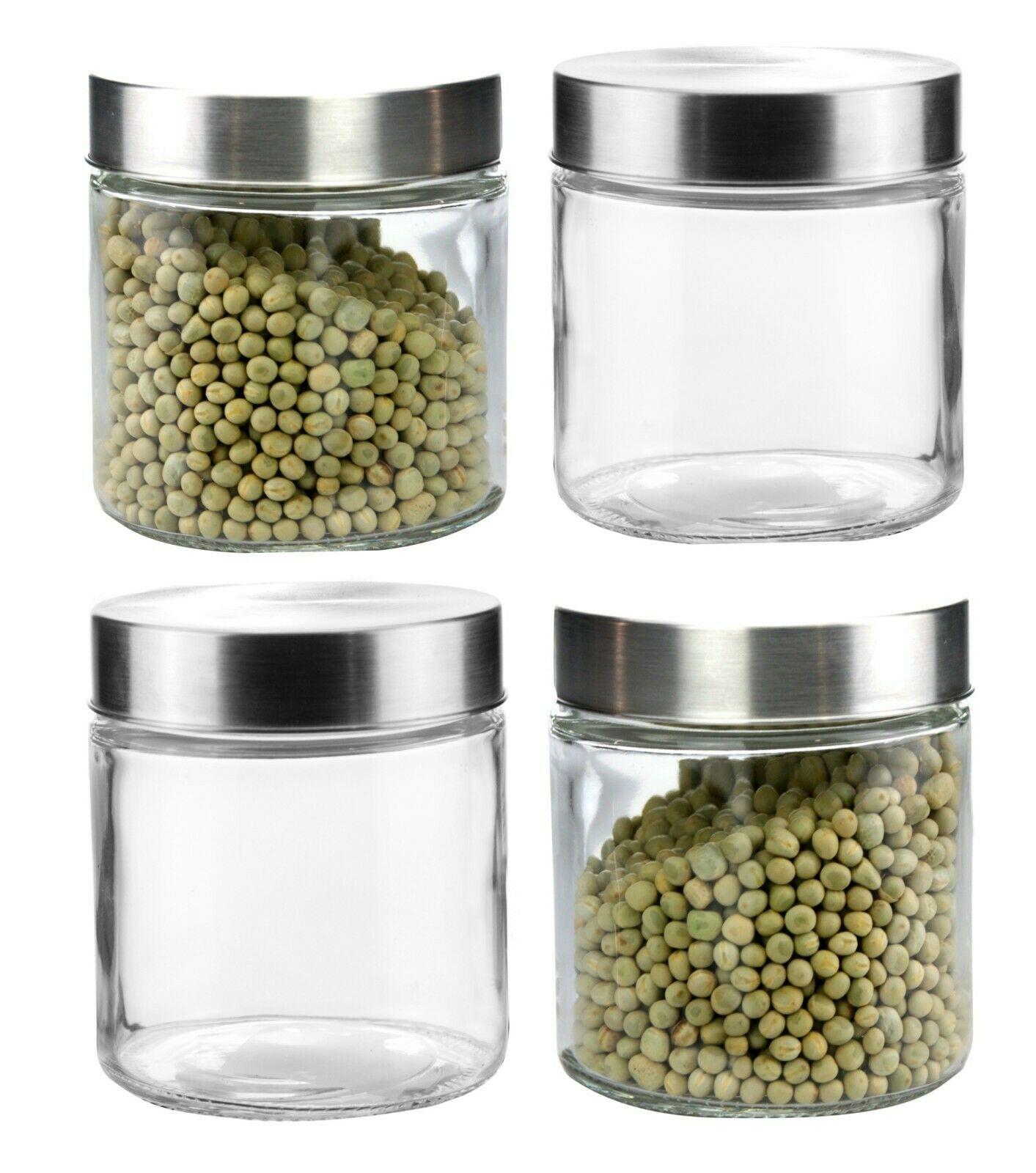 Recommend this product to a friend
4 x Glass Jar with Screw Lid 11cm - 800ml Pasta Jar Spaghetti Silver Lid