4PC Plastic Squeeze Bottles Sauce Condiment Dispenser Ketchup Mustard Vinegar
---
---
---
4PC Plastic Squeeze Bottles With Nozzle Cap 4-Piece Sauce Condiment Ketchup, Mustard, Vinegar, Bottles Mayo, Dressings, Olive Oil, BBQ Sauce Dispensing Bottles 300ml/10.5oz
Keep all your favourite condiments and sauces fresh in this set of 300ml easy squeeze bottles. Essential bottles to hold all your favourite condiments: Ketchup, Mustard. BBQ Sauce, Mayo, Vinegar, Salad Dressings, Hot Sauce and Olive Oil.

Each Bottle Capacity: 300ml/10.5oz. Dimensions Of Bottle - H: 18.5cm x W: 5.5cm including cap.

Have No More Mess – These sauce bottles have caps to ensure there's no spillages and content remains fresh. With tight screw on lids and secure closing caps you shall be ensure content does not leak, especially when in hands on children.

Controlled Dispensing – These sauce bottle are designed so you get your required portion of condiments. A small easy pouring nozzle with a little squeeze will enable you to get the right amount of sauce on your chips or dressings in your salad without over doing it.
Universal Use – Sauce bottles designed to be adaptable to anything. You can use these bottles at home, during barbecues, on picnics and camping trips. They can also be used to store and pour pancake mix. Easy pouring tip means you will always get even batter pancakes.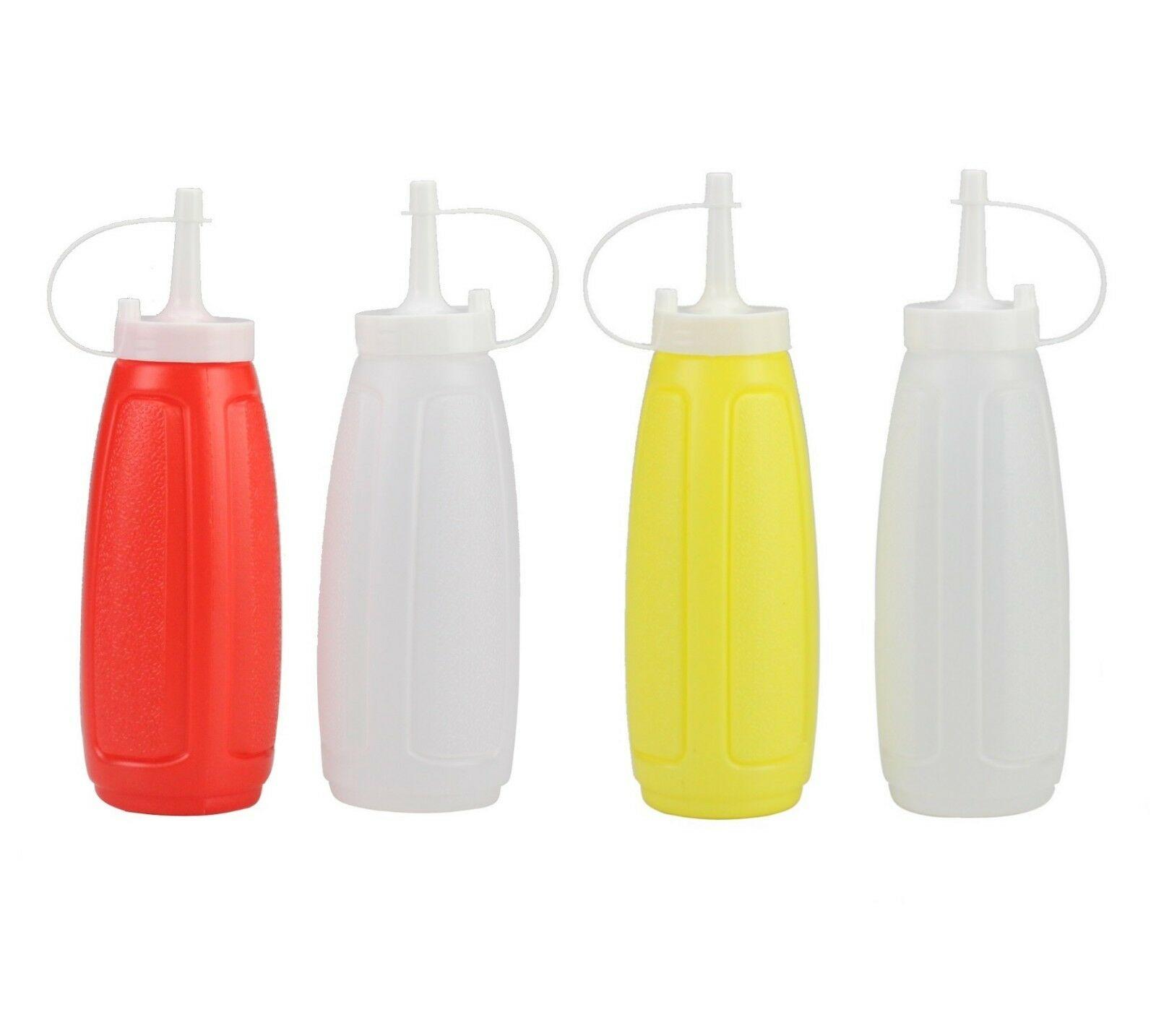 Recommend this product to a friend
4PC Plastic Squeeze Bottles Sauce Condiment Dispenser Ketchup Mustard Vinegar