5 Piece Measuring Spoons Set Plastic Kitchen Cooking Baking Utensil
---
---
---
5 Piece Measuring Spoon Set Coloured Measuring Set Teaspoon Table Spoon Ring Holder
Everything you need to accurately measure out flour, sugar, spices, herbs and lots more

Use this set for all sorts: scoop baking soda, measure vanilla extract, reach into spice jars for curries... the list goes on

Includes 5 spoon measures, clearly marked with '1 tbs.', '½ tbs.', '1 tsp.', '½ tsp.' and '¼ tsp.', as well as ml conversions

Made of robust, stain-resistant plastic, the spoons nest neatly on a removable ring.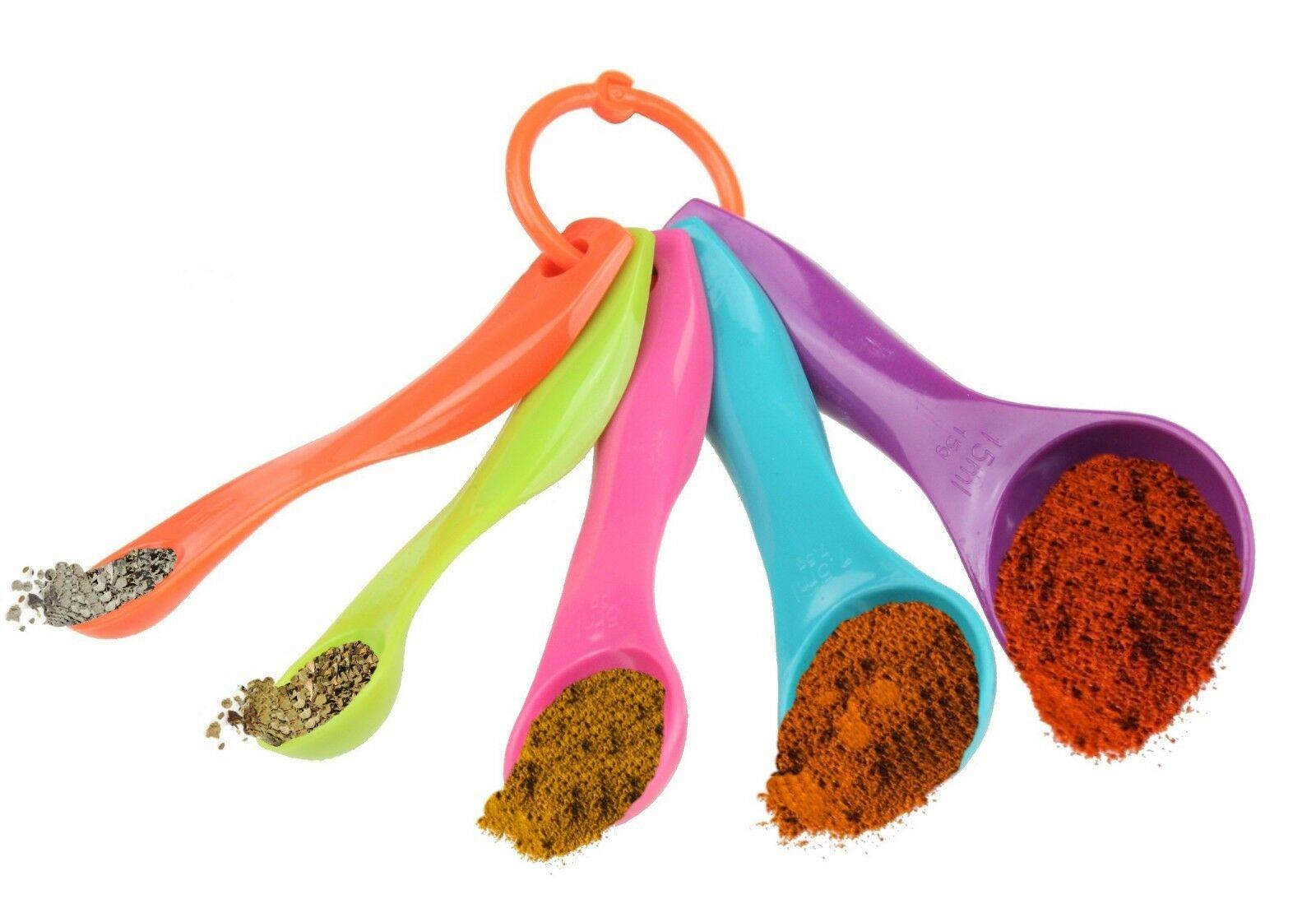 Recommend this product to a friend
5 Piece Measuring Spoons Set Plastic Kitchen Cooking Baking Utensil