5x Diwali Cards Pack Assorted Diwali Ganesh Laxmi Saraswati Hindu Greeting Cards
---
---
---
5 x Diwali Cards Pack Assorted Divali Diwali Wishes Religious Greeting Cards Multipack Ganesh, Laxmi & Saraswati Deepavali Hindu Celebration of Light Cards 
5 x Diwali Cards Pack Assorted Divali Diwali Wishes Religious Greeting Cards Multipack Ganesh, Laxmi & Saraswati Hindu Celebration Festival of Light WITH Matching Envelopes

Diwali/Divali/Deepavali - Diwali is the hindu celebration which only comes once a year to celebrate the festival of lights. It is one of the most popular festivals in hinduism, where diwali symbolises victory of light over darkness, good over evil and knowledge over ignorance.




Brighten The Festival Of Lights - Enjoy and make the celebrations more wonderful with your loved ones this diwali. Make sure you pass forward these beautiful diwali cards with loving messages inside to send them warm wishes and to brighten up the auspicious occasion.




Exclusive diwali greeting cards consisting of a beautiful messages for your loved ones to express the auspicious occasion.

All cards come with matching envelopes. Card Size – H: 18cm x W: 12.5cm.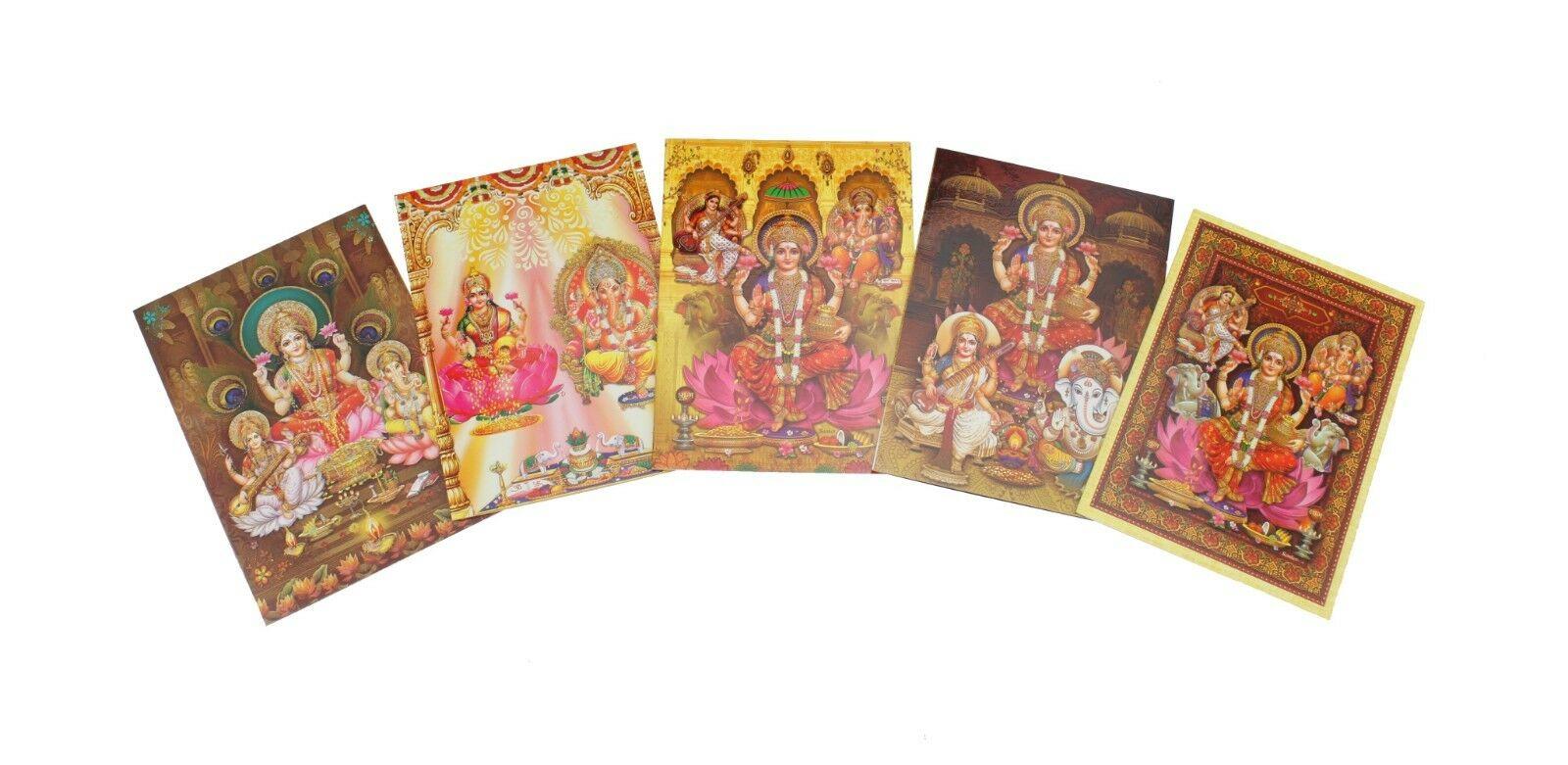 Recommend this product to a friend
5x Diwali Cards Pack Assorted Diwali Ganesh Laxmi Saraswati Hindu Greeting Cards