6 PC White Porcelain Plates 18cm Serving Plate Coupe Appetize Catering Quality
---
---
---
6 Piece Porcelain Coupe Plates 18cm White Plates Round Rim Dinner Plates Dessert Cake Serving Snacks Dishes, Set Of 6
Round serving plates crafted from high-quality porcelain ideal for serving various foods. These small 18cm porcelain plates crafted in a round structure with a slightly wide edge and glazed finish to be the perfect crockery in presenting delicious food such as appetizers, sides, pasta, snacks, desserts and more!

These porcelain 18cm plate will comes in set/s of 6 Dimensions of these porcelain plate are – Diameter: 18cm & Height: 2cm. These plates ARE DISHWASHER SAFE.

18CM, ROUND & WHITE – Plate food with perfection! These porcelain plates are crafted to support you when food needs plating up. Due to the 18cm diameter with wide raised edge, these plates always direct you to plate in the centre. Being white gives the perfect contrasting base in making food look even more delicious & mouth-watering.

VERSATILE PORCELAIN PLATES – These stackable round porcelain plates are the perfect utensil in delivering tasty food. White porcelain means they are suitable to use with other tableware/dining ware in serving many delicious appetizers, platters, sides and snacks at the table or even individual dishes/portions of food.

PORCELAIN PLATES – Made from high-quality porcelain with a long-lasting glazed finish, is what will make these 18cm plate remain a crisp clear condition after repeated uses. The thick porcelain structure will make the surface durable and ensure they stay resistant to damage. The smooth high resistant surface will ensure they does not get any cracks, scratches or chips easily.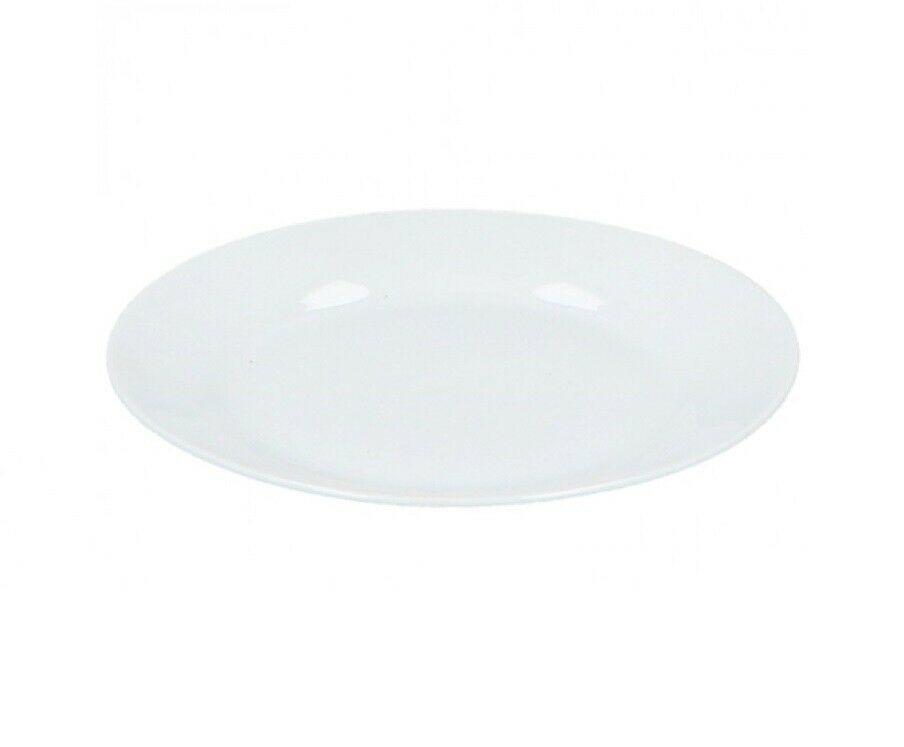 Recommend this product to a friend
6 PC White Porcelain Plates 18cm Serving Plate Coupe Appetize Catering Quality