6 Section Snack Dish Porcelain Ceramic Serving Tray Dip Bowl Appetizer Condiment
---
6 Section Snack Dish Porcelain Ceramic Serving Tray Dip Bowl Appetizer Condiment
---
---
---
6 Section Snack Dish Porcelain Ceramic Serving Tray Dip Bowl Appetizer Condiment
6 Sections:
Width 24 Depth 16 Height 4.5

2 pieces.

Porcelain.
Add a beautiful and elegant touch to any table and meal, whether it's for a wedding, party, daily meal or just for a dinner. There is always a place for nuts, sweets, chips, sauces or spices. So if you are the next time birthday or enjoying a family night out, place this 6 piece snack plate. For healthy meal of cucumbers, tomatoes, radish or anything you like. Also suitable for gourmet people.
You can also use the cups to decorate stones, sand, flat flowers or tea lights. The simple white porcelain design fits easily anywhere and with a size of 25 cm, the plate is suitable for any surface but still offers plenty of space for snacks and decoration.
Technical specifications:
Model: Snack Plate with 6 Compartments Material: porcelain Total dimensions: approx. 25 x 25 x 5 cm Round bowl dimensions (L x W x H): approx. 8 x 4 cm Weight: approx. 755 g Colour: white Shape: flower consisting of 5 solid bowls and one for decoration in the middle of the food.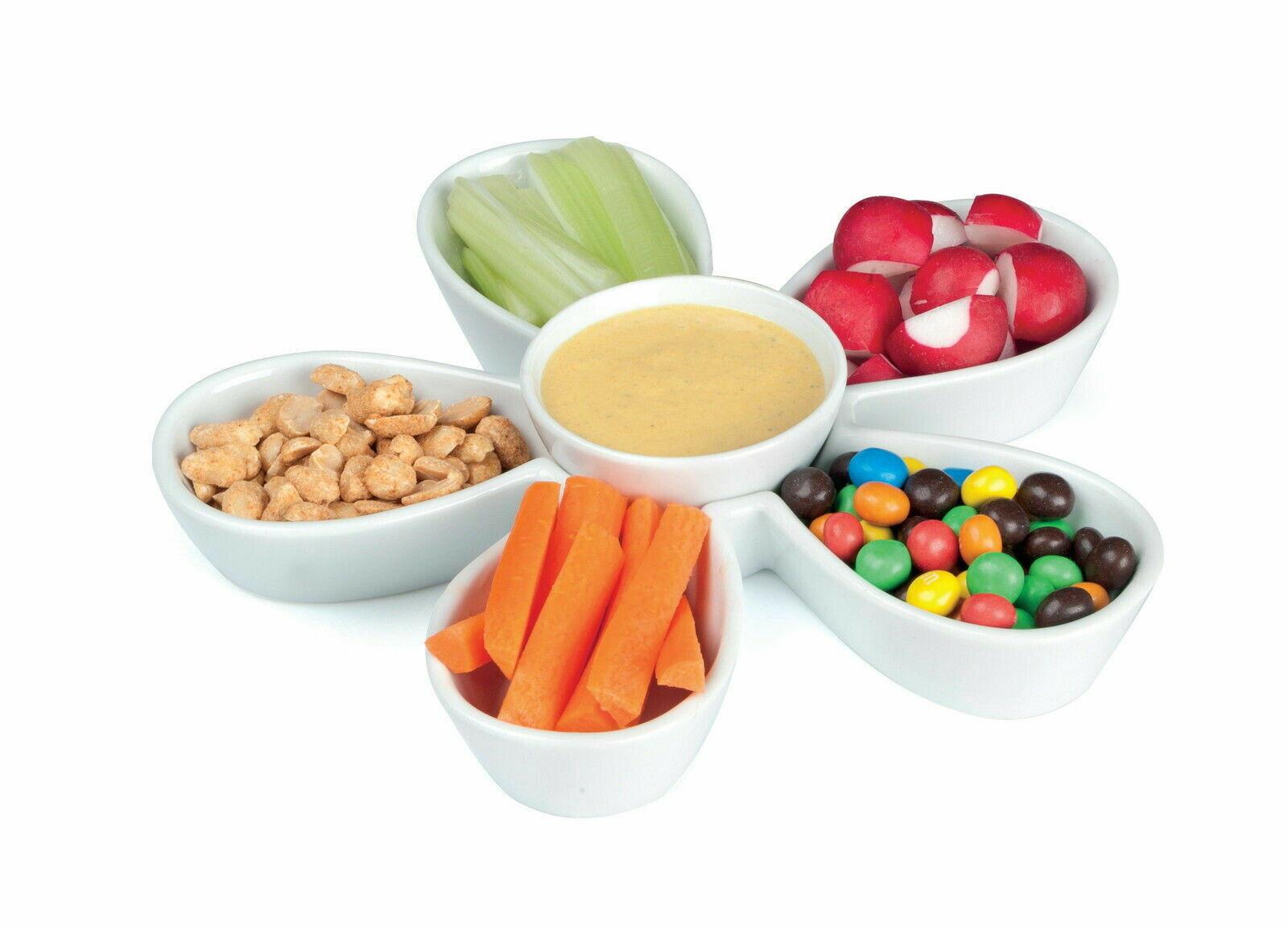 Recommend this product to a friend
6 Section Snack Dish Porcelain Ceramic Serving Tray Dip Bowl Appetizer Condiment