6 x Rakhi Card Raksha Bandhan Greetings Cards For Dear Brothers Hindu FREE RAKHI
---
---
---
o   6 x Rakhi Card Raksha Bandhan Greetings Cards For Dear Brothers Hindu FREE RAKHI.
This rakhi set consists of 6 x Rakhi Cards and 6 x Rakhi Thread/Bracelet. NOTE – ALL CARDS COME WITH ENVELOPES.
Set of 6 Raksha Bandhan greeting cards consisting of a beautiful messages and with traditional design rakhi threads to express your love on the auspicious occasion to your brothers. Make your brothers feel special this Rakshabandhan with these Rakhi & Card set.
Exclusive Raksha Bandhan / Rakhi Greeting cards & threads with a special design for your dear brothers on the auspicious occasion. The rakhi threads are made from colourful interwoven cotton threads and adorned with beads to give a beautiful hand design.
SHOW LOVE TO YOUR DEAR BROTHERS - Raksha Bandhan is that one Hindu celebration which only comes once a year and is dedicated to our dear brothers and sisters. These beautiful Rakhi card & threads marks and upholds that special bond between a brother and sister.
KNOT OF PROTECTION - The word 'Raksha' means protection and the word ' Bandhan' means tie/bond. As the Rakhi is tied, the sister prays for his happiness and prosperity whereas, the brother in return gives her a token of gift and ensures he follows his religious duty and protects his dear sister. Make the moment even more memorable with these Rakhi Cards!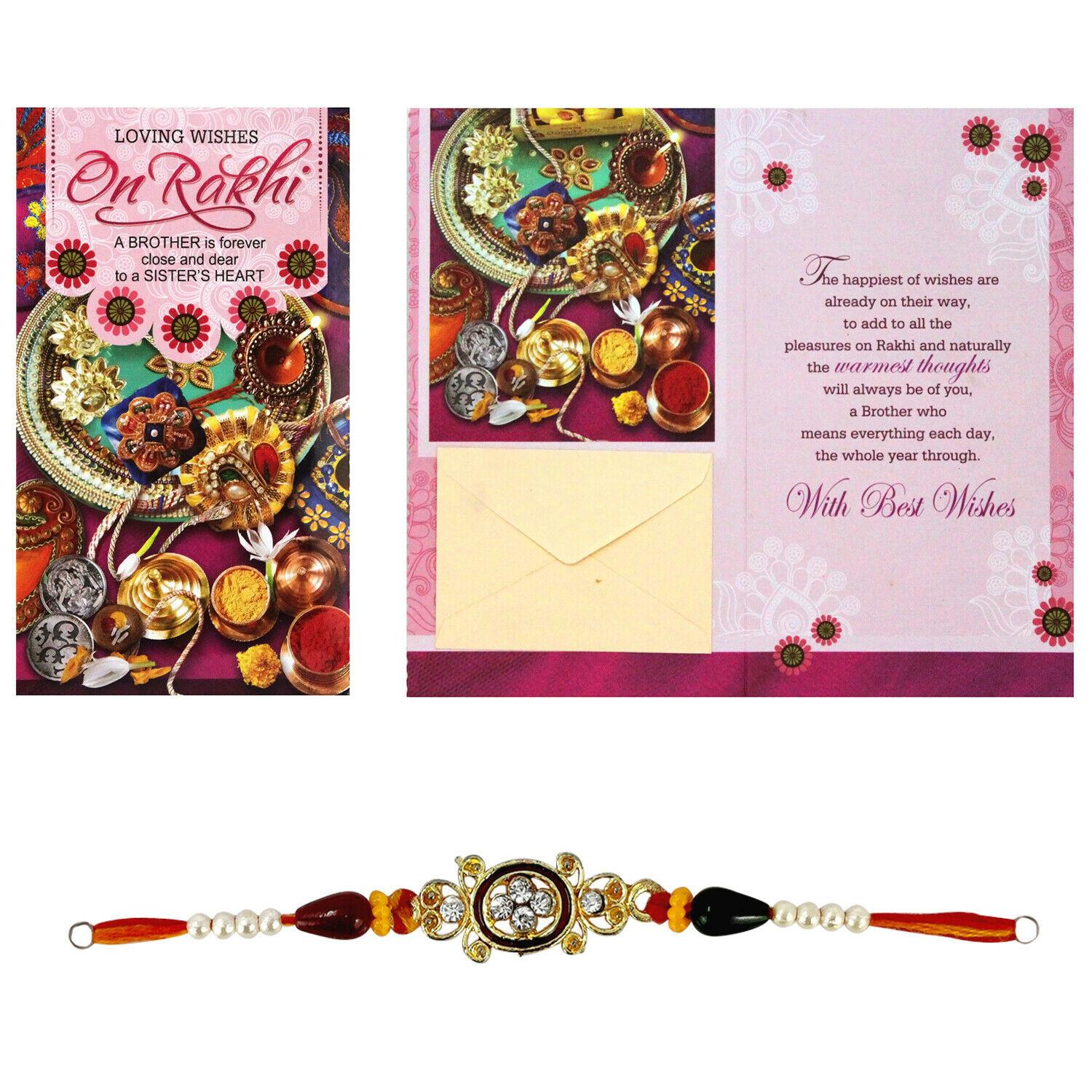 Recommend this product to a friend
6 x Rakhi Card Raksha Bandhan Greetings Cards For Dear Brothers Hindu FREE RAKHI