Aniruddh Presents Bhajans - Hindi Films Vol 1 CD Music Tracks Sing Along Karaoke
---
Aniruddh Presents Bhajans - Hindi Films Vol 1 CD Music Tracks Sing Along Karaoke
---
---
---
Aniruddh Presents Bhajans From Hindi Films Vol 1. Music Tracks For Hindi Karaoke.
1. ALLAH TERO NAAM (Hum Duno)
2. AYE MALIK TERE (Do Aankhe Barah Haat)
3. TUM HI MERI MANDIR (Khandan)
4. MUJH SE MERA (Johnny Mera Naam)
5. YESOMOTI MAYIA (Satyam Shivam Sundaram
6. VAISHANAVA JANA TO (Traditional)
7. JYOT SE JYOT (Sant Gyaneswar)
8. JAI JAGDISH HARE (Purab Aur Paschim)
Guide Tracks and Music Tracks Both Included.
Hindi Bollywood Karaoke CD.
Karaoke CD perfect for Antakshri and music nights. Feel that vintage retro vibe with these Hindi Classics. Perfect Melodious Music Singalong Karaoke CD's.
JES Series Presents Aniruddh's Sing Along Karaoke
Cover Version - Not From Original Sound Track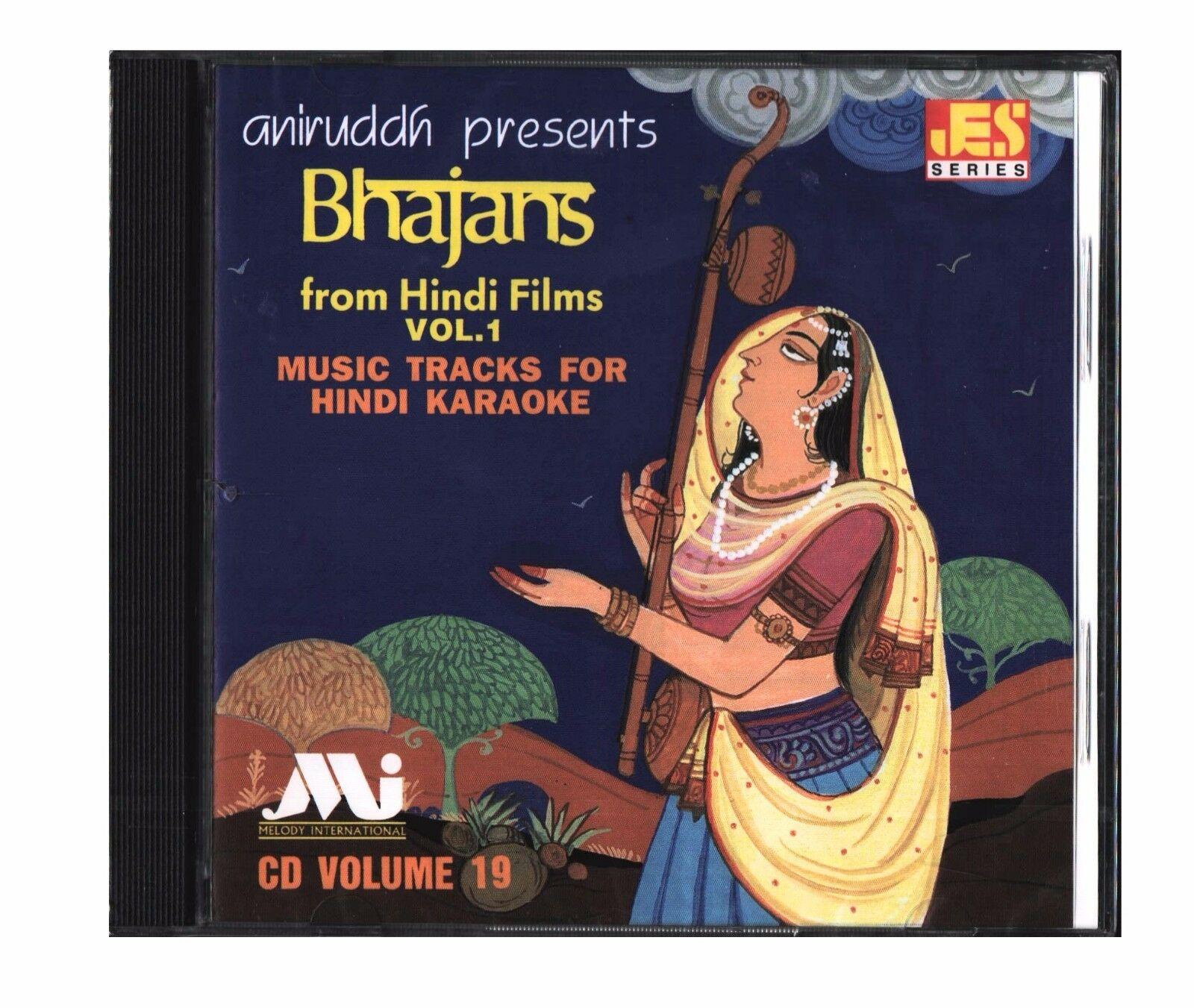 Recommend this product to a friend
Aniruddh Presents Bhajans - Hindi Films Vol 1 CD Music Tracks Sing Along Karaoke