Aniruddh Presents Kishore Kumar In A Funny Mood Hindi Karaoke CD Music Tracks
---
Aniruddh Presents Kishore Kumar In A Funny Mood Hindi Karaoke CD Music Tracks
---
---
---
Aniruddh Presents Kishore Kumar In A Funny Mood Hindi Karaoke CD. Roop Tera Mastana.
1. Main Hoon Jhumroo ( Jhumroo)
2. Ek Ladki Bhigi Bhagisi (Chalti Ka Naam Gadi)
3. Roop Tera Mastana ( Aradhana)
4. Nakh Rewali (New Delhi)
5. Nadia Se Dariya (Namak Haram)
6. Chal Dariya Mein Duet (Prem Kahani)
7. Dekha Na Haye Re (Bombay To Goa)
8. Haal Kaisa Hai Janab Ka Duet (Munimji)
Hindi Bollywood Karaoke CD.
Karaoke CD perfect for Antakshri and music nights. Feel that vintage retro vibe with these Hindi Classics. Perfect Melodious Music Singalong Karaoke CD's.
JES Series Presents Aniruddh's Sing Along Karaoke
Cover Version - Not From Original Sound Track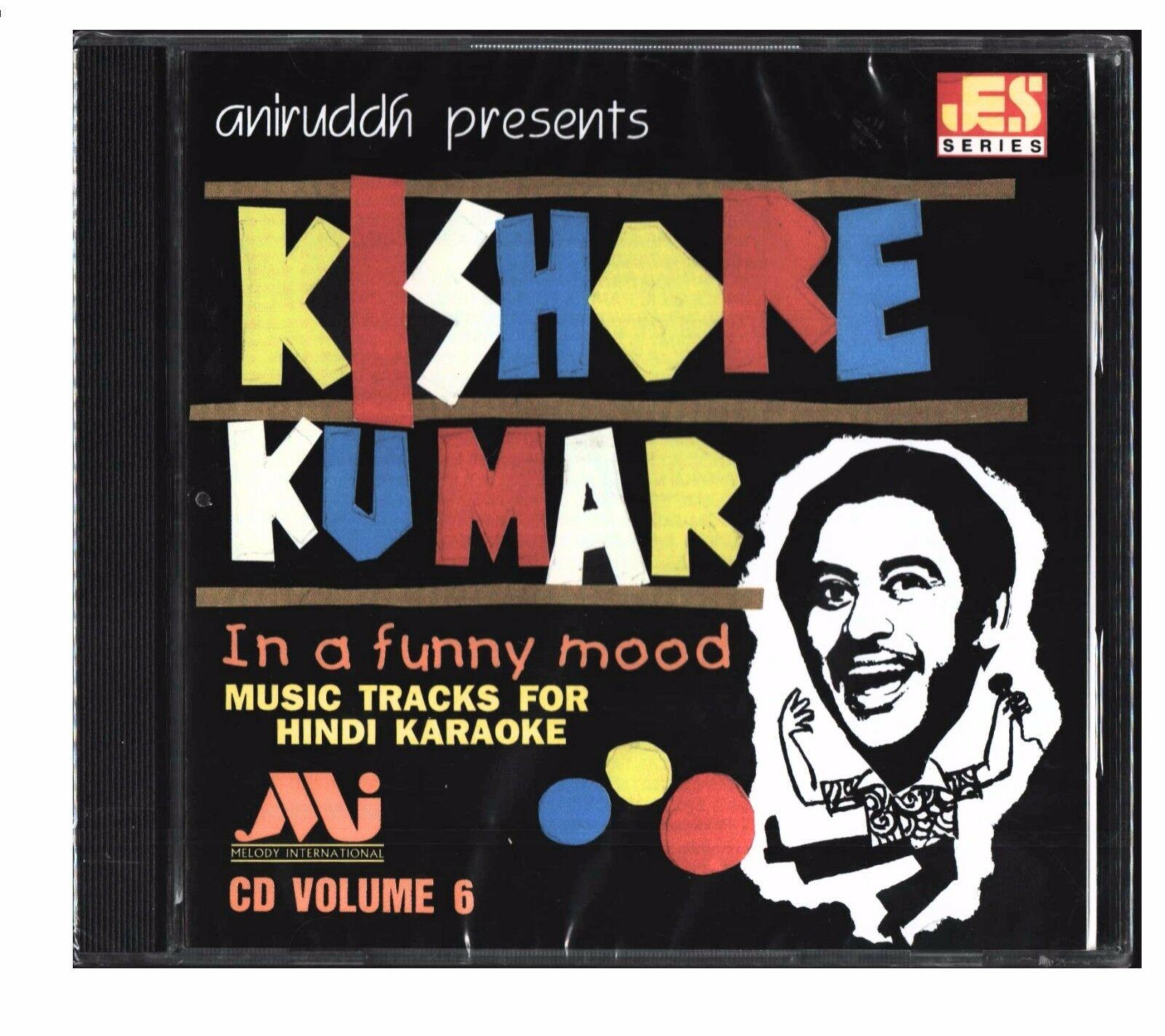 Recommend this product to a friend
Aniruddh Presents Kishore Kumar In A Funny Mood Hindi Karaoke CD Music Tracks