Aniruddh's Sing Along Karaoke Immortal Geeta Dutt Double CD Hindi Karaoke Track
---
---
---
Aniruddh's Sing Along Karaoke Immortal Geeta Dutt Double CD Hindi Karaoke Tracks.
1. MERA NAAM CHIN CHIN CHOO (Sri 420)
2. BABUJI DHEERE CHALNA (Kanhaiya)
3. NA YEH CHAND HOGA (Anari)
4. AYE DIL MUJHE BATA DE (Chalia)
5. NA JAO SAIYAN CHURAKE BNAIA (Aashiq)
6. JANE KYA TUNE KAHI iSangarr)
7. MERE JAAN MUJHE JAAN KAHO (Around the World)
8. MERE JAAN MUJHE JAAN KAHO (Dharam Karam)
9. WAQT NE KIYQ KYA HASEEN SITAM (Kagaz Ke Phool)
1. PIYA AISO JIYA MEIN (Sahib Bibi Aur Ghulam)
2. YEH LO MAIN HARI PIYA (Aar Paar)
3. JATA KAHAN HAI DIWANE (C.I.D)
4. MERA SUNDAR SAPNA BEET GAYA (Do Bhai)
5. TADBEERSE BIGDI HUI TAQDEER (Baazi)
6. KOI CHUPKE SE AAKE (Anubhav)
7. ANKHON HI ANKHON MEIN (Hum Dono)
8. SUN SUN ZALIMA (Aar Paar).
Both Music Tracks and Guide Songs Are Included For All Tracks.
Hindi Bollywood Karaoke CD.
Karaoke CD perfect for Antakshri and music nights. Feel that vintage retro vibe with these Hindi Classics. Perfect Melodious Music Singalong Karaoke CD's.
JES Series Presents Aniruddh's Sing Along Karaoke
Cover Version - Not From Original Sound Track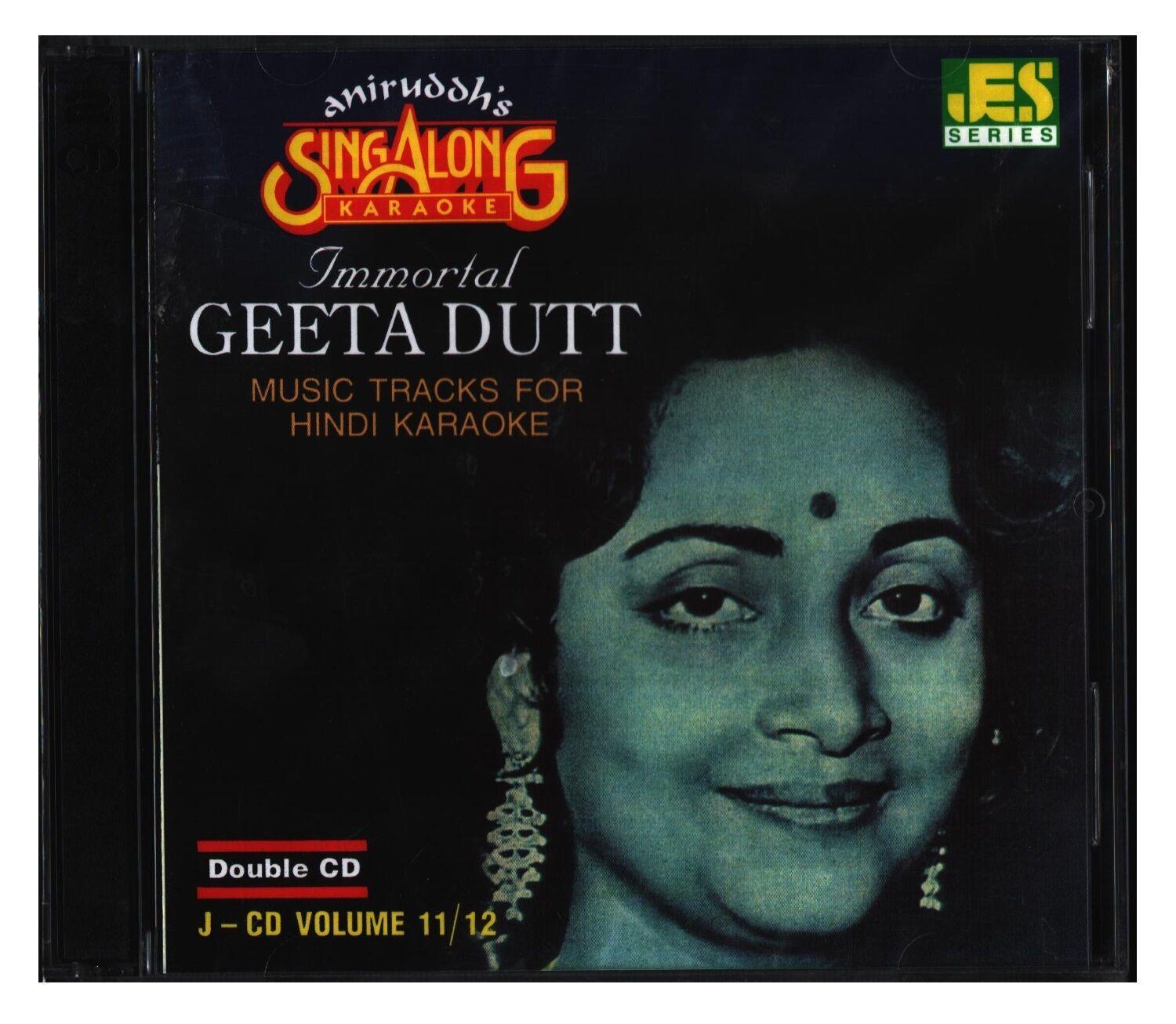 Recommend this product to a friend
Aniruddh's Sing Along Karaoke Immortal Geeta Dutt Double CD Hindi Karaoke Track