Bhai Dooj Card Hindu Brother Sister Celebration Bhai Beej Bij Tika Phonta Card 3
---
Bhai Dooj Card Hindu Brother Sister Celebration Bhai Beej Bij Tika Phonta Card 3
---
---
---
Bhai Dooj Card – For A Loving Brother Bhai Dooj Wishes – Hindu Brother Sister Celebration Bhai Beej Bij Tika Teeka Phonta
Bhai dooj card, consisting of a beautiful message to express the auspicious occasion to your brothers. Make your brothers feel special this diwali/bhai dooj with this card.

Dimensions of each card – H: 22.3cm x W: 14.3cm. THIS GREETING CARD DOES COME WITH A ENVELOPE. Note – You will only get 1 card.
BHAI DOOJ – Bhai Dooj is a brother-sister celebration that falls on the last day of the five day celebration of lights, Diwali or Tihar.

BROTHER – SISTER BOND - Celebration of the strong bond between brother and sisters, where the sister prays for well-being and longevity of there dear brothers and protection against evil and bad fortune. In return brothers follow there duties in protecting, caring and loving there sister.

Exclusive Bhai Dooj Greeting Card For Your Dear Brother On The Auspicious Occasion.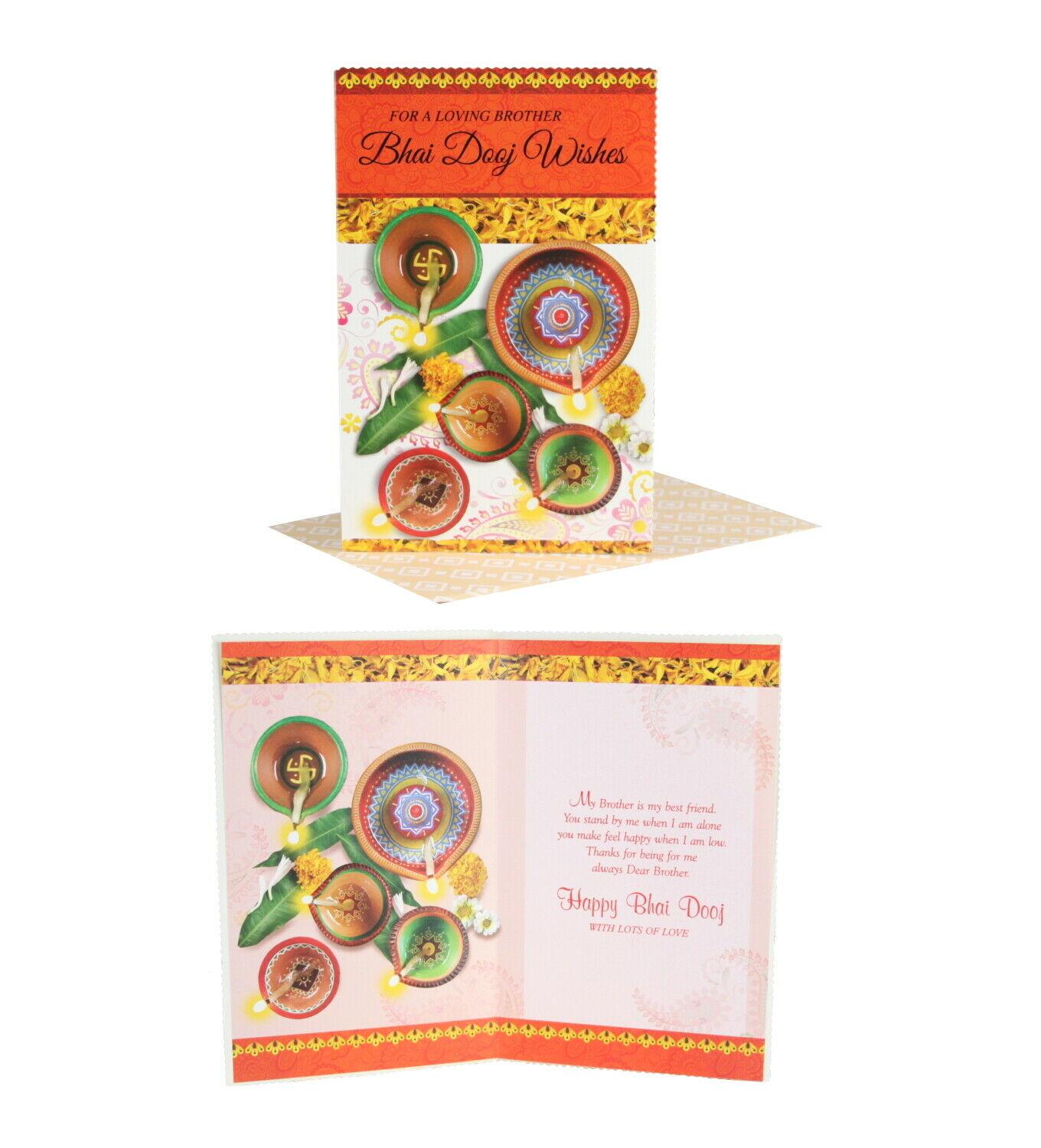 Recommend this product to a friend
Bhai Dooj Card Hindu Brother Sister Celebration Bhai Beej Bij Tika Phonta Card 3