Bormioli Rocco Carafe Wine Glass Misura Decanter Brandy Sherry Liqueur Whisky
---
---
---
Bormioli Rocco Misura Wine Carafe, Transparent
The hereby offered Misura wine carafe stands for enchanting table culture by Bormioli Rocco, based in Fidenza, northern Italy. The Misura wine carafe is traditional and still modern, practical to use and perfect for pouring you and your guests what you like. Elegant and timeless, stylish and perfectly shaped is it perfect for your wine.

PREMIUM QUALITY: Bormioli Rocco, located in the northern Italian city of Fidenza, is best known for innovation, ergonomic and quality. The versatility in design and profile is an additional trade mark of this company. Bormioli Rocco is producing elegant dinnerware for the high table but also high class products for pharmacy and beauty culture.

DESIGN AND VISUAL APPEARANCE: Whether at home with family and friends, in the office, in the restaurant or hotel, the Misura wine carafe ennobles every table. The glass offered here has a maximum capacity of 1000ml. It is therefore not only suitable for water, but also for wine or juice.

CLEANING AND DIMENSIONS: This high class product is appropriate for the cleaning by dish washer. Diameter: 108mm, height: 262mm, weight: 875g, maximum capacity: 1000ml

International products have separate terms, are sold from abroad and may differ from local products, including fit, age ratings, and language of product, labeling or instructions.
Restaurant Quality, Italian Style Glass Wine Carafe

50cl (17½ Flu oz) Capacity, 8cm (3¼") Diameter Ø and 23.5cm (9¼") Tall

Elegantly Shaped, Perfect for Serving Water and Wine at the Table

Resistant to Chips and Breakages, 100% Dishwasher Safe, Odour and Stain Proof

In Stock and Available for Immediate Shippin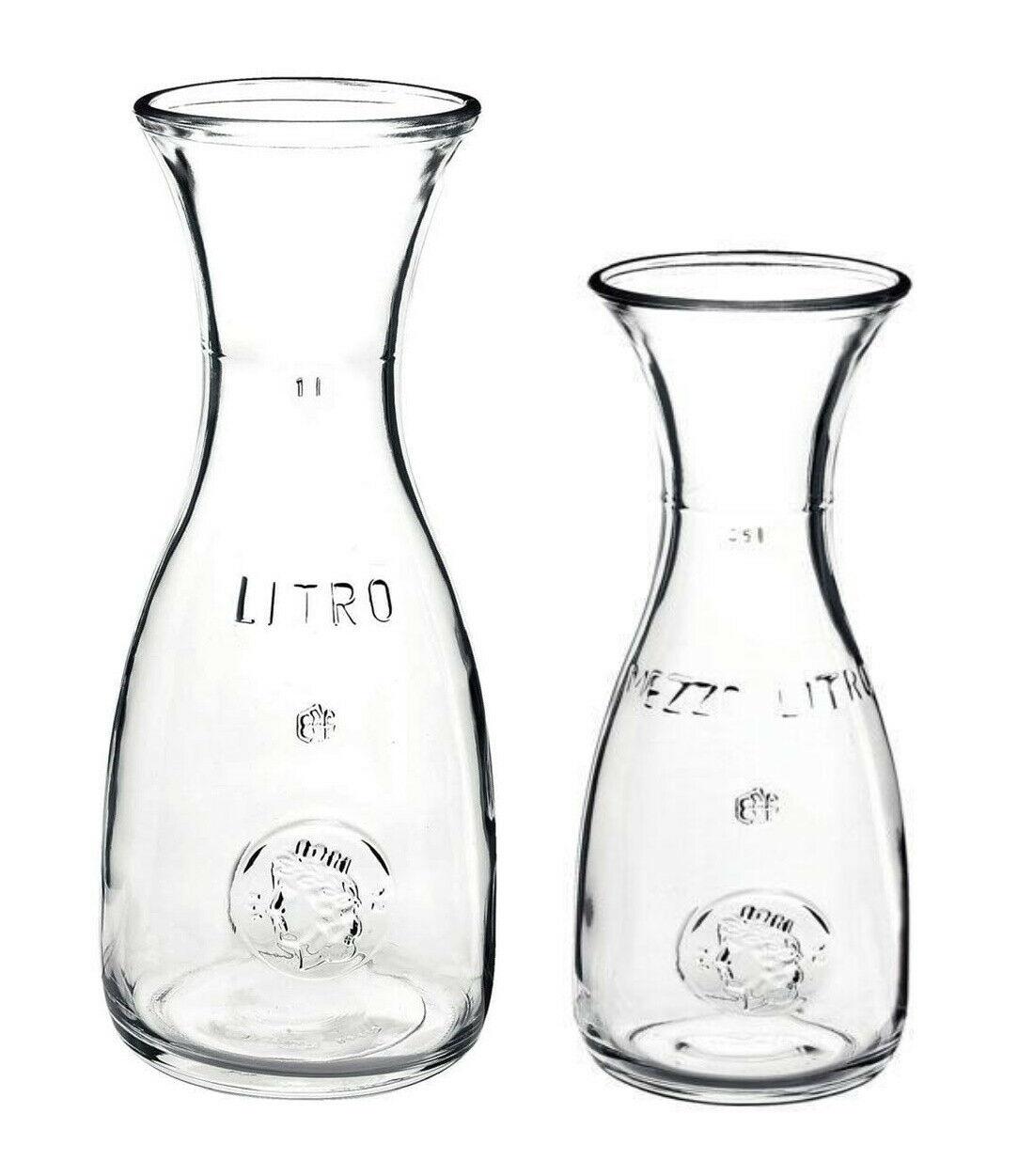 Recommend this product to a friend
Bormioli Rocco Carafe Wine Glass Misura Decanter Brandy Sherry Liqueur Whisky