Bormioli Rocco Modulo Stacking Water 6pc Coloured Juice Tumbler Glasses 305ml
---
Bormioli Rocco Modulo Stacking Water 6pc Coloured Juice Tumbler Glasses 305ml
---
---
---
Bormioli Rocco Modulo Stacking Water / Juice Tumbler Glasses - 305ml - Multi-Coloured - Set of 6
Stack into each other to save on space. Look great outside

Stylish High Quality Glassware - Made in Italy

305ml Dimensions: Height: 95mm Diameter: 84mm

Part of the Stunning Bormioli Rocco Range - Italian Design

Dishwasher safe

If you want your tablescape to be vibrant and exciting to set the mood for a family get-together, you need these water / juice tumblers, which are guaranteed to serve the beverage in style! Brings style to the table and is sure to bring a smile to your guests' faces. Artisan crafted in Italy. Easy stacking to ensure they take up as little space as possible. Dishwasher safe for easy cleaning. Make the mood for your party fun and cheery by serving water in these upscale, yet stunningly designed tumbler glasses!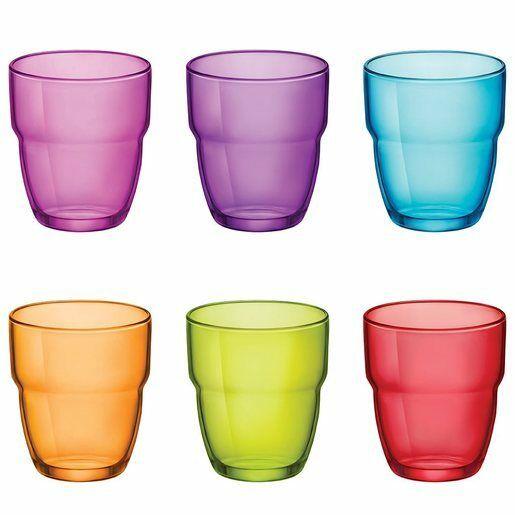 Recommend this product to a friend
Bormioli Rocco Modulo Stacking Water 6pc Coloured Juice Tumbler Glasses 305ml