BRIGHT KIDS CHILDREN STEP STOOL TOILET KITCHEN POTTY TRAINING BATHROOM ANTI SLIP
---
---
---
Plastic 2-Step Stool Double Dual Foot Step Up Stool Anti Slip Multi Purpose Kids Adults Home Kitchen Garden Bathroom
Kids step stool with anti-slip surface and carry handle. Great for kids learning to use the bathroom. Available in 4 bright colours.
Brights step stool with anti-slip surface and carry handle
Four assorted colours: blue, green, pink and purple
Maximum weight: 45kg
Material: PP
Approximate measurements: 35.5cm x 35cm x 27cm
This plastic step stool is available IN 4 DIFFERENT COLOURS – Dark Grey, Light Grey, Navy Blue and White. Maximum weight the stool can hold is 45kg. Dimensions of each stool are – H: 27cm x L: 35.5cm x W: 35.5cm. NOTE – ONLY 1 STOOL IN YOUR CHOSEN COLOUR SHALL BE SENT OUT.

2 STEP STOOL – A portable stool for easy access at different heights. No matter if you want to reach up just above your hand or something really high up, this stool is crafted with 2 steps, each at different heights. Due to the wide structure, with balance you will be able to step up, stand & step down.

NON-SLIP STEPPING SURFACE – Both steps, high or low, feature anti-slip grips to ensure you can firmly stand at heights with stability. A round circular surface design is embossed on both steps which let you confidently stand without fear. In addition, highest step features a slight gap so the lightweight stool can effortlessly be lifted/carried!

VERSATILE STEPPING STOOL – Adults or children, this 2-step stool is essential to have. It is handy to have for adults general and quick height jobs. The 27cm height will give children confidence and independence to help reach areas that are just a bit high i.e. sink & kitchen counter.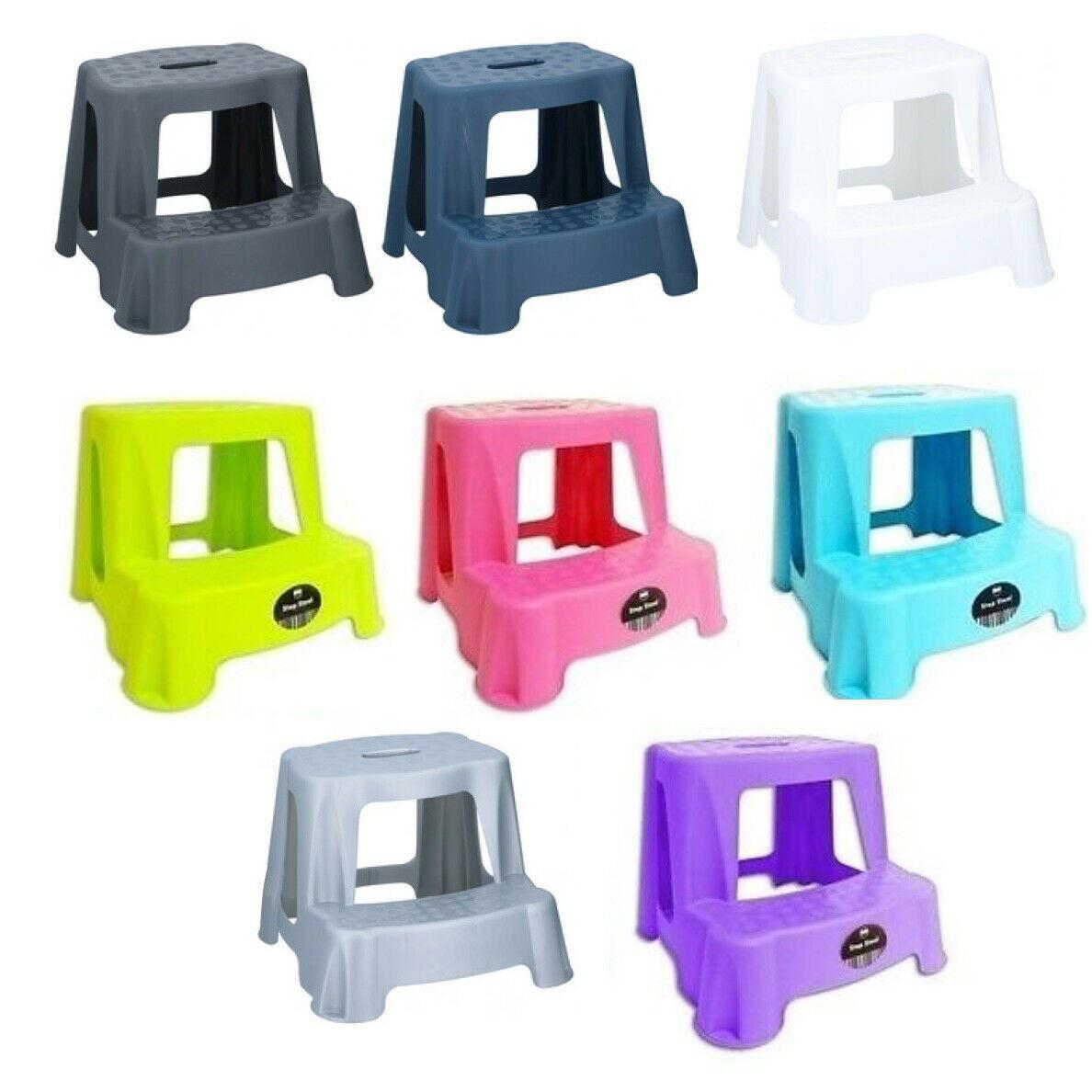 Recommend this product to a friend
BRIGHT KIDS CHILDREN STEP STOOL TOILET KITCHEN POTTY TRAINING BATHROOM ANTI SLIP