Choti Accessory Indian Hair Accessory Wedding Bridal Plait Hair Jewellery
---
Choti Accessory Indian Hair Accessory Wedding Bridal Plait Hair Jewellery
---
---
---
Indian Hair Accessory Choti Accessory With Stones Wedding Bridal Plait Hair Jewellery Decoration Parandi For Hair
The shining additional accessory to add a sparkle to your outfit. This choti/plait hair accessory will add dimension to your hair look. Wear it in numerous ways with different hair styles and outfits too add style to tradition.

This hair accessory Approximately extends open to 55cm.

Latest design choti/plait hair accessory embellished with stones will give the perfect touch. Classic eye catching hair jewellery which will add sparkle to your ethnic outfits i.e. saree, lehenga, bridal wear or any outfit/costume you wish. Golden tone with stones will add style and hold your hair in place during special occasions.

Don't just wear it once, wear them multiple times with multiple looks. Made from high quality metal, this choti/plait accessory will last you long time. Its durable jewellery with a fine finish. Note – This hair accessory DOES NOT consist of real gold.

An ideal gift for dear and loved ones during the special occasions i.e. birthdays, christmas, anniversary and many auspicious occasions.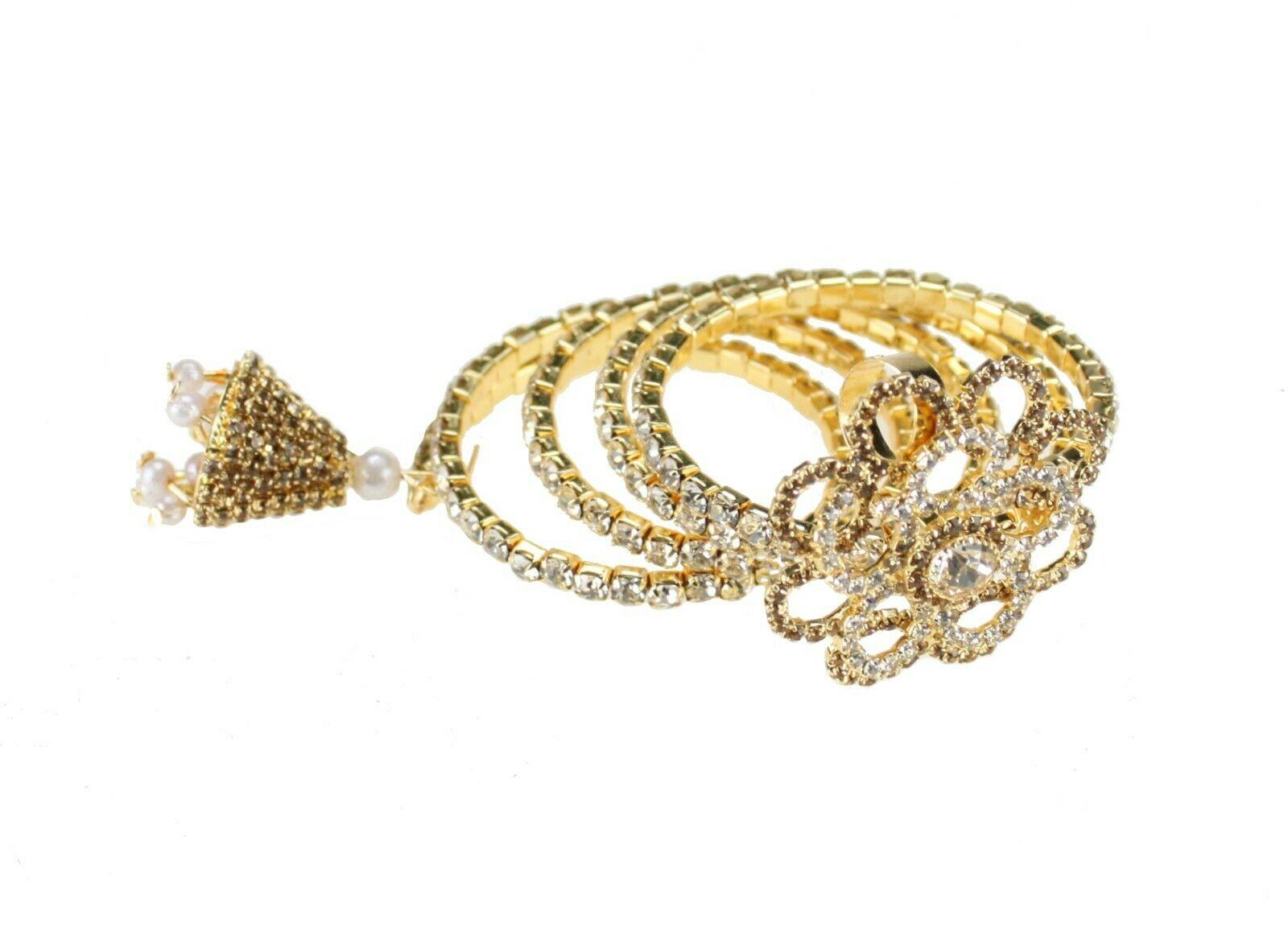 Recommend this product to a friend
Choti Accessory Indian Hair Accessory Wedding Bridal Plait Hair Jewellery