Cutting Board Chopping Board Vegetable Slicing Board 2 sided Marble Pattern
---
---
---
White Plastic Chopping Board 2 Sided Marble Pattern Cutting Board with Handle 30cm Non-Slip White Marble Look Chopping Board Meat Cheese Vegetable Cutting Board Anti-Slip Chopping Board
•A double sided white and marble pattern cutting board designed for you to safely chop up food without a problem. A rectangular 30cm cutting board will provide you enough space to chop up all your necessary ingredients. An anti-slip edge design and practical holding arch will provide stability when slicing and dicing away.
•Dimensions – H: 1.2cm x W: 30cm x D: 20cm. (please note this is NOT actual marble but a marble pattern print)
•Being double sided, you can use one side for meat and the other for veggie items. Preventing cross contamination.
•Slice, Dice And Chop Food With Confidence – This double sided board is very hygienic and each to clean. This Durable chopping board is very a hard and has a non-porous surface. Non-porous surface means no form of juices will not be absorbed; hence no matter what your chopping up any bacteria, flavours or stains will not be retained. You will safely be able to use this board any time without any problems.
•Durable Cutting Board – Being made of durable Plastic, this cutting board is extremely strong. Heavy structure with a long lasting smooth finish will ensure that this cutting board remains in the original condition no matter how much it is used.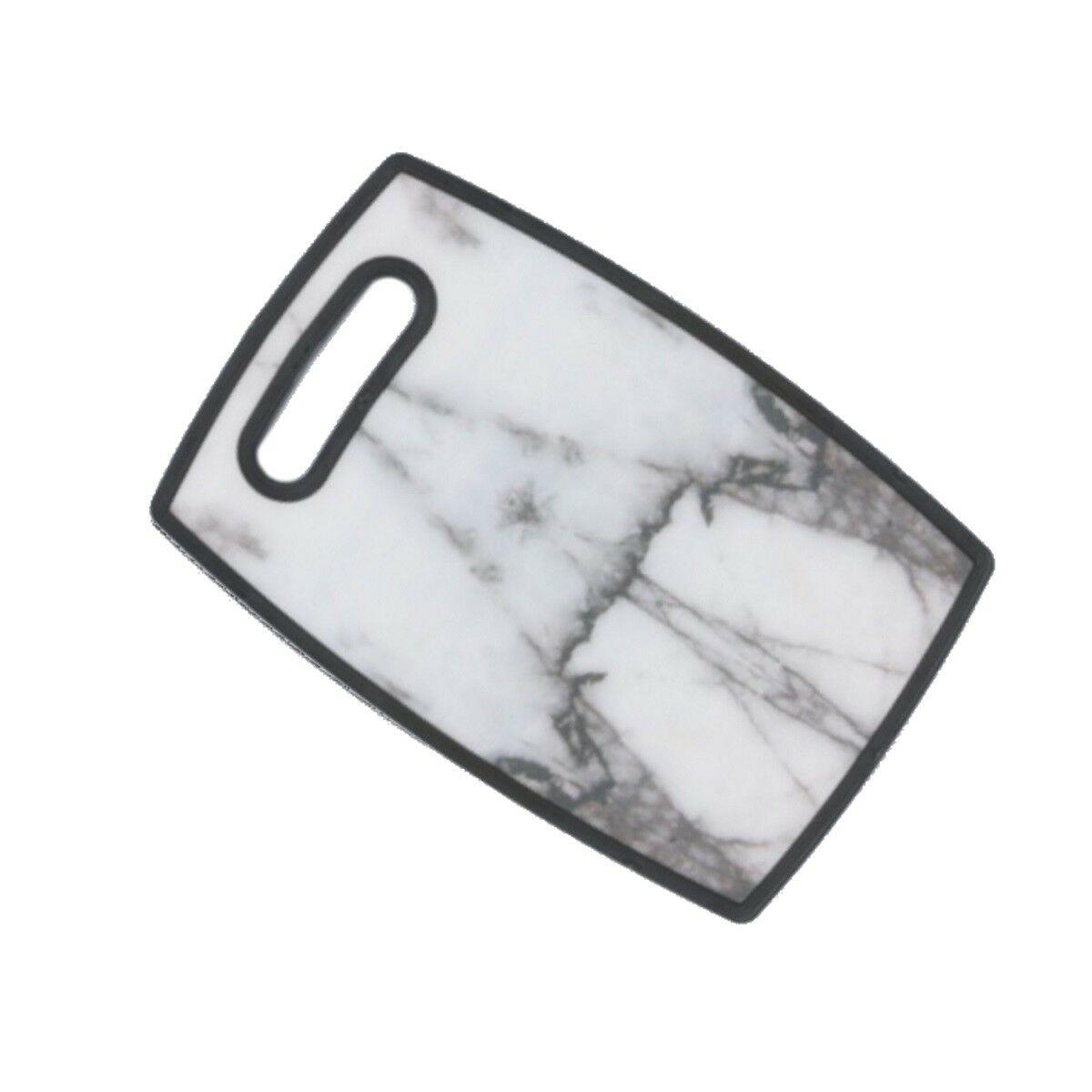 Recommend this product to a friend
Cutting Board Chopping Board Vegetable Slicing Board 2 sided Marble Pattern