Duralex Oven Chef Glass Ramekins for Crème Brulee Desserts 8.5cm x8
---
---
---
Duralex Oven Chef Glass Ramekins for Crème Brulee, Desserts - 8.5cm - Pack of 8
Set of 8 Glass Dessert Ramekins from Duralex

Crafted from tempered glass for exceptional resistance to extreme changes in temperature. Microwave, Freezer & Dishwasher Safe

Dimensions: Diameter: 85mm Height: 41mm

Special Oven Safe Glass is built to withstand temperatures between -20°C and 300°C (thermal shock of 200°C)

Made in France since 1945, Duralex glass is virtually unbreakable and 100% non-porous, remai

This set of 8 Duralex 85mm Glass Dessert Ramekins is perfect for serving crème brûlée, soufflé, small amuses bouche and other dishes in traditional culinary style.


Made in France from fully-tempered glass, these dishes have been proven to be more than twice the strength of regular annealed equivalents. Duralex glass is also BPA-free and completely non-porous, eliminating the risk of the glass tainting your food and food staining the glass.


Built to withstand temperatures from 20℃ to 300℃ with a thermal shock rating of 200℃, these ramekins are capable of being transferred quickly between the oven or grill and the fridge without fear of cracking or degradation. They're also completely dishwasher safe, meaning hassle-free cleaning at the end of the night.


If you're looking to upgrade your culinary game with the very best combination of strength, usability and durability, this set of Glass Desert Ramekins from Duralex offers simply perfect oven cooking. Shop the range today.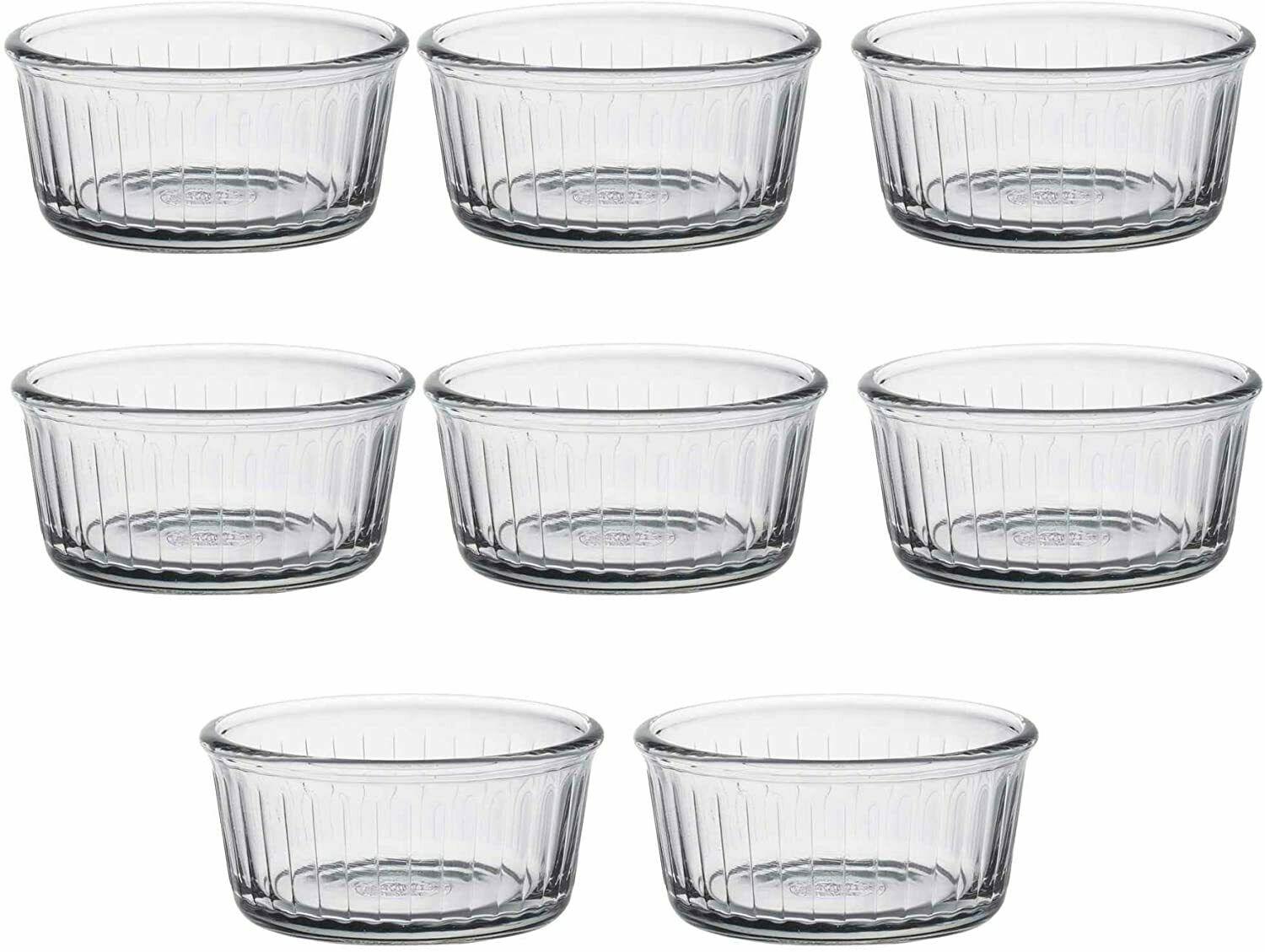 Recommend this product to a friend
Duralex Oven Chef Glass Ramekins for Crème Brulee Desserts 8.5cm x8