67263-GreenSpout11L-25459
Extra Large 11 Litre Watering Can Garden Water Vegetable Plants Greenhouse
---
---
---
11L Watering Can Green Big Extra Large With Rose Head Sprinkler Plastic Outdoor Garden Large Plants
· An extra-large green watering with a capacity hold of 11 litres for you to effortlessly water large areas of plants, flowers, fruit and veg. Crafted from hard wearing plastic, this lightweight watering can has a long spout with a detachable fine sprinkler rose head, rounded carrying/pouring handle, large filling hole and "11LTR" embossed sign to make your gardening life easy!
· COLOUR of this watering can is Green. MAXIMUM CAPACITY of this watering can is 11 LITRES. Dimensions of this watering can are – Height: 38cm x Length: 63cm x Width: 18cm.
· POUR OR SPRINKLE! – A watering can designed to meet your gardening needs. It is come with a detachable rose head sprinkler so you can pour or sprinkle water. The rose head sprinkler has a fine surface design so that there is even flow & disperse of water. As the spout of watering can is long, you can also use the watering can without head for more quick and direct flow of water when necessary.
· ERGONOMIC FEATURES – This watering can is designed so you can comfortably fill, carry and pour water. It has a wide filling hole, so without any unwanted mess and splatters of water you can fill the can up. It also has curved rounded handle, which will let you easily carry the watering can if you hold from the top and effortlessly pour when you hold from the side.
· EASILY WATER LARGE AREAS – Indoors or outdoors, this 11-litre watering can will come in handy. No matter if you have small plants indoors, large area of flowers & plants in your front/back garden or an allotment garden/greenhouse to grow fresh & organic fruit and vegetables, this is a versatile watering can for you this summer!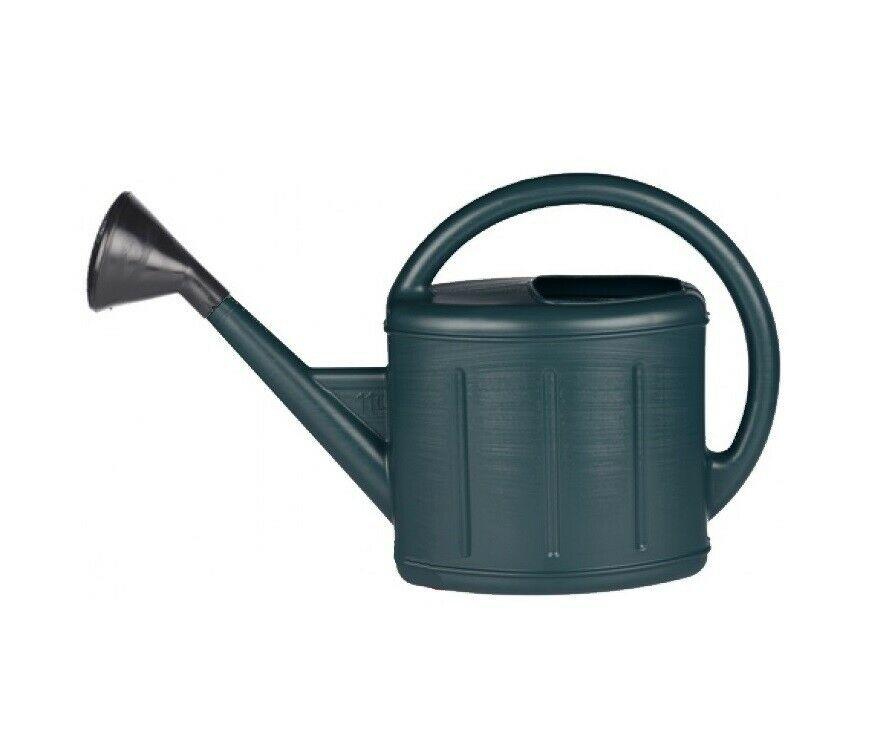 Recommend this product to a friend
Extra Large 11 Litre Watering Can Garden Water Vegetable Plants Greenhouse