Feng Shui Keyring Blue Horse Keychain Key Ring Tassel Nazaar Bag Charm Protect
---
---
---
Feng Shui Keyring Blue Horse Keychain with Tassels Nazaar Bag Charm Hanger For Protection Good Luck GREAT GIFT Silver and Blue
This beautiful blue horse key chain, perfect for the gift, bag charm. Matt finish blue with shinny sliver makes the item eye catching. The addition of blue tassels add elegance to the item. Can also be used as car hanging, room hanging ect

Feng Shui Blue meaning is mostly calming, healing, soothing and relaxing. It also symbolizes dependability, trustworthiness, and security. Blue increases creativity, promotes contemplation and is often associated with spirituality

Keep Negativity Away - Always keep negative energies away or get them tranformed with this keyring. Keys are owned by everyone and there always in everyone's bags or pockets. Get yourself protected by adding this specially designed Feng Shui Blue keyring to your collection. It will always keep you protected and add a beautiful touch to your keys.

Add To Your Keys, Bag Or Hang At Home - This keyring is multi-functional and can be used in as many ways as you want. Add it as a beautiful protective charm to your keys, your hand bag or even add it as a small decorative accessory around your home. Keep yourself protected by adding this beautiful blue evil eye keyring/keychain to anything your wish.

Make Your Keys Recognisable - Everyone owns loads of keys either for there home or cars, or even there businesses. Also, when there are more people in the house, there will be more keys lying around. Make your keys recognisable by attaching this beautiful blue evil eye keyring to your key collection. Then it will be easy to find and identify which keys your require.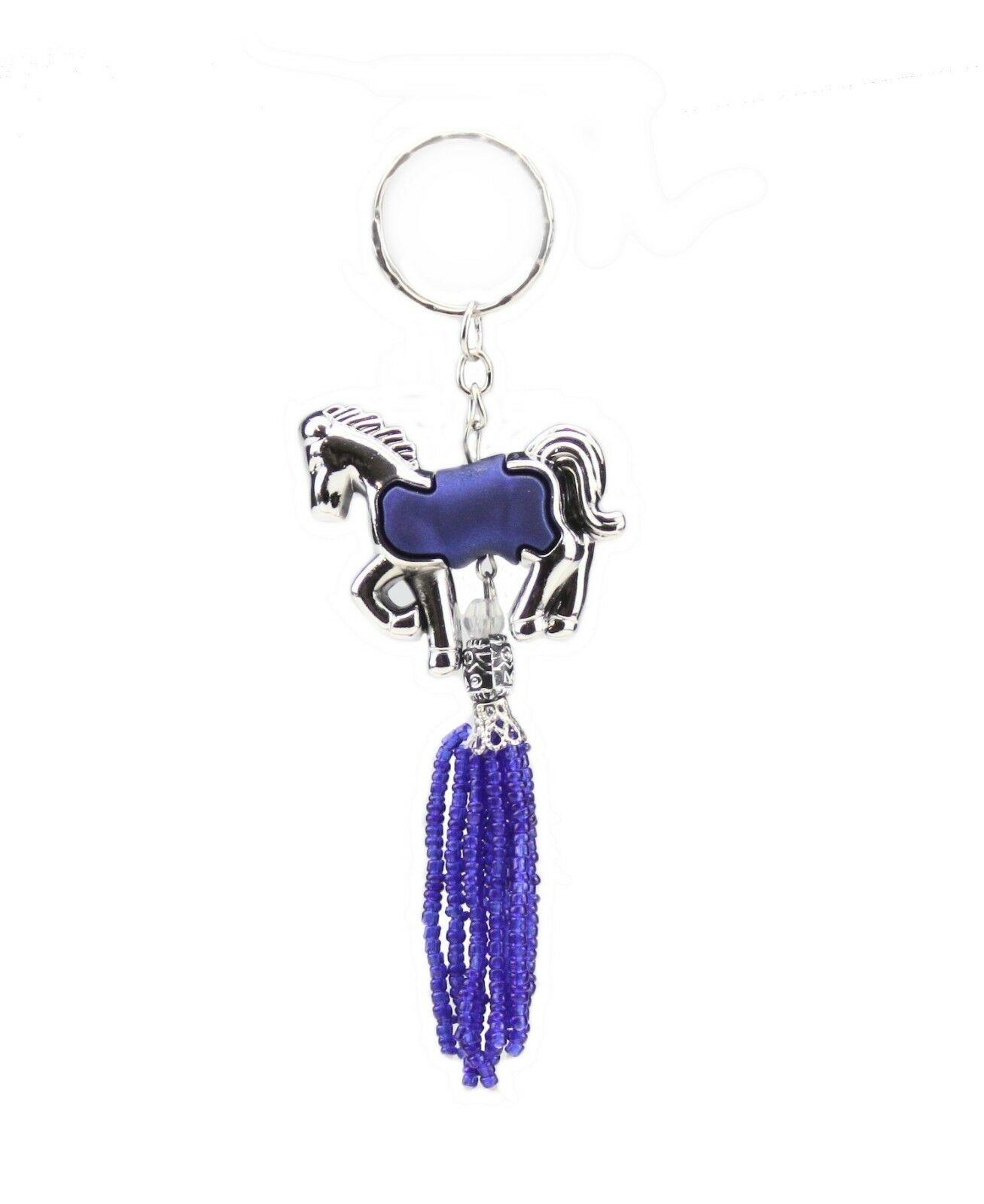 Recommend this product to a friend
Feng Shui Keyring Blue Horse Keychain Key Ring Tassel Nazaar Bag Charm Protect