Food Warmer Hot Pot Insulated Food Warmer Casserole Hotpot Thermal Classic
---
---
---
Asian Karishma Insulated Casserole Serving Dish With Lid Food Warmer Casserole Hot Pot Hot Food Storage Container Thermo Thermal Serving Casserole Dish
An insulated casserole to easily store or serve food and keep it hot for longer. Cream smooth finish round hot pot casserole with stainless steel inner case, easy grip handles, twist locking lid and thick insulation to easily carry, fasten, store and keep food fresh and tastier for longer!

The capacity and dimensions of this Karishma Insulated Casserole are – CAPACITY = UPTO 3500ml & DIMENSIONS - Height: 16.5cm / Diameter (excluding handles): 25.5cm. This insulated casserole is ideal for storing various hot cooked foods such as Biryani, Chapati, Tortilla and Naan.

This Karishma Insulated Casserole is available in 2 DIFFERENT CAPACITIES – 2500ml (Height: 14cm & Diameter (excluding handles): 25.5cm) or 5000ml (Height: 19.5cm & Diameter (excluding handles): 28.5cm). Note – ONLY 1 casserole in you CHOSEN SIZE

FRESHNESS REDEFINED – Save yourself precious energy and time with this insulated casserole. Due to the thick insulation and robust twist locking lid, you will now be able to keep food warm for up to 5/6 hours. Without any worries if your at home, having a BBQ or going out on summer picnic, this insulated casserole will surely let your carry and keep food tasty.

RETAIN AROMA, TASTE & NUTRITION - Keep the original flavours, aroma, taste and nutrition alive with this insulated casserole hot pot. This casserole is an eco-friendly solution due to it's features of thick insulation, stainless steel inner case and strong outer plastic, you will not have to re-heat food on the stove or in the microwave again. It shall keep food warm for long hours and you will not loose any original flavours.

STRONG INNER & OUTER CONSTRUCTION – With the stainless steel inner case and strong outer plastic you shall be assured this insulated casserole lasts a long time. High quality inner stainless steel will make this casserole resistant to many forms of damage such as rust or cracks. The durable outer plastic layer will also make it resistant to damage from the outside.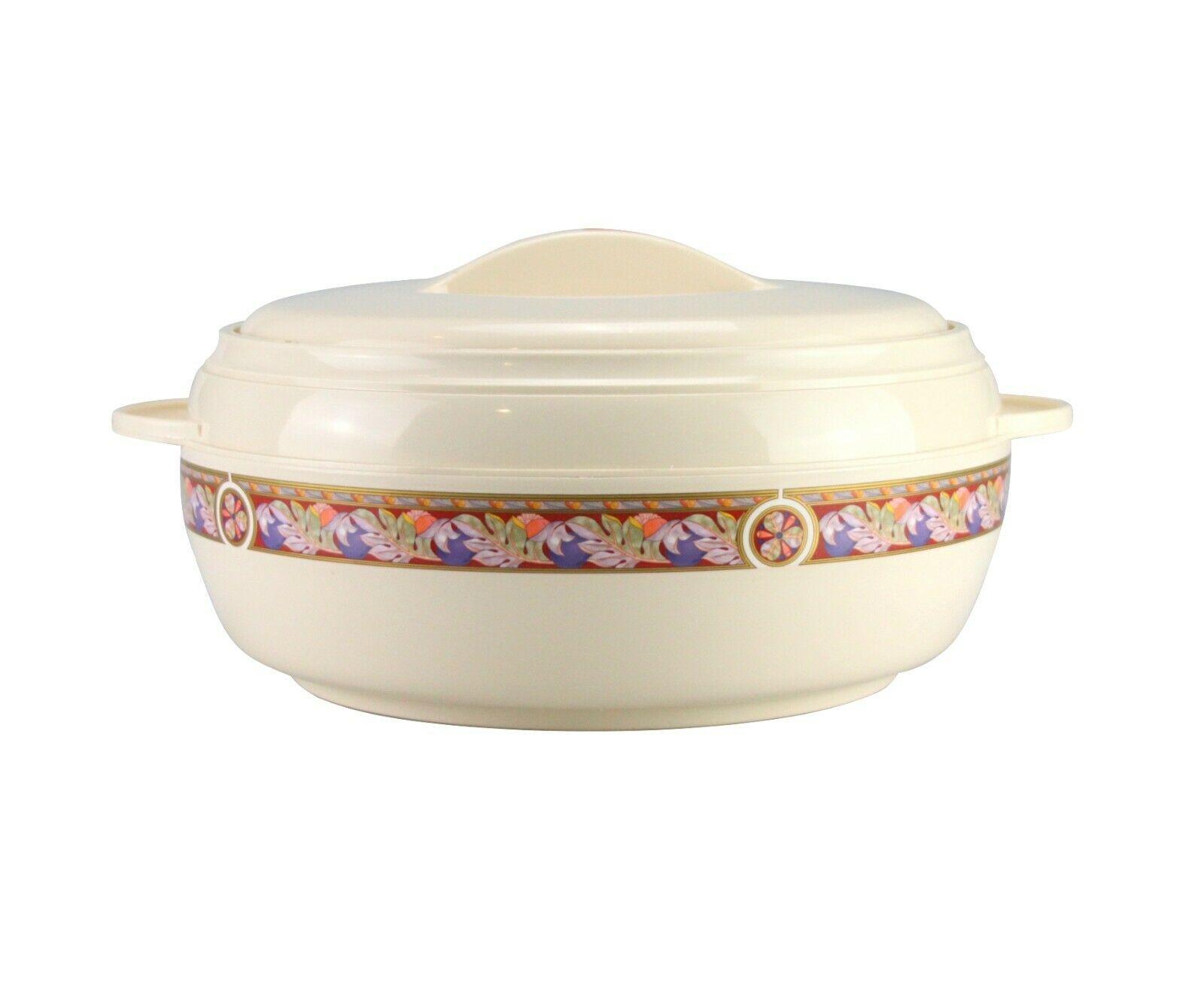 Recommend this product to a friend
Food Warmer Hot Pot Insulated Food Warmer Casserole Hotpot Thermal Classic