Ganesh Keyring Ganapati Ganesha Keychain on Leaf Hindu Elephant God Keyring
---
---
---
India Bazaar Ganesh Keyring Ganapati Ganesha Keychain on Leaf Hindu Elephant God Keyring Orange Ganesh On Left Bag Charm Gift
Ganesh/Ganapati/Ganesha - Ganesh also known as Ganapati, is one of the best known and worshipped gods in the Hindu culture. He is known to the be god of new beginnings, success and wisdom, and the remover of obstacles. He is the Lord of Good Fortune who provides prosperity, fortune and success. Therefore, before any religious ceremonies, events or procedures he is honoured.

Keep Ganesh Blessings With You - Being one of the most worshipped gods, keep the blessings of Lord Ganesha with you with this beautiful and simple ganesh keyring.

Made of quality flexible rubber. This will make the keychain unbreakable, also it prevents other items in your pocket from being scratched

Add To Your Keys, Bag Or Hang At Home - This keyring is multi-functional and can be used in as many ways as you want. Add it as a beautiful religious charm to your keys, your hand bag or even add it as a small decorative accessory around your home. Express your beliefs by adding this traditional lightweight ganesh/ganapati keyring/keychain charm to anything your wish.

Make Your Keys Recognisable - Everyone owns loads of keys either for there home or cars, or even there businesses. Also, when there are more people in the house, there will be more keys lying around. Make your keys recognisable by attaching this beautiful ganesh keyring to your key collection. Then it will be easy to find and identify which keys your require.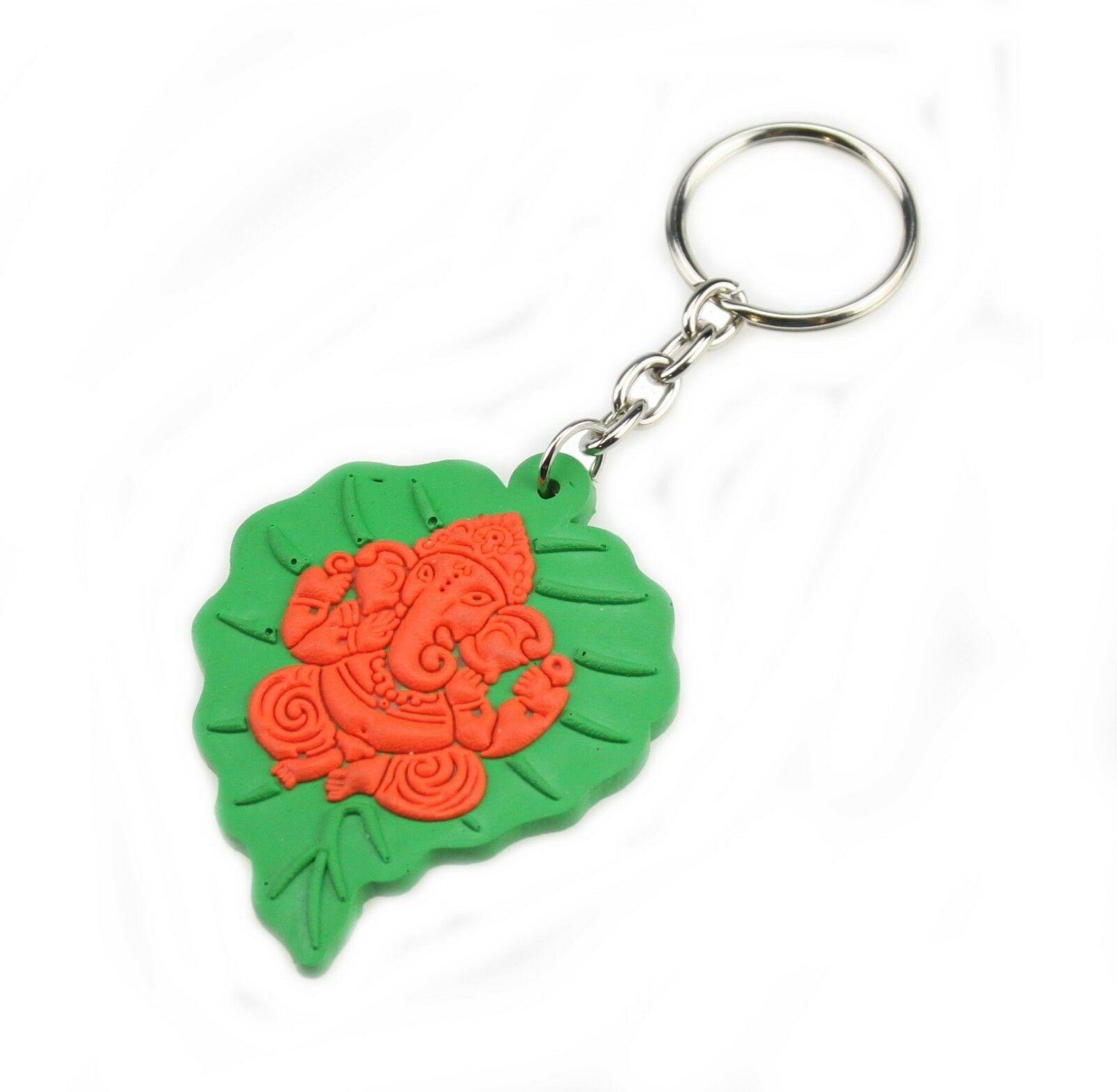 Recommend this product to a friend
Ganesh Keyring Ganapati Ganesha Keychain on Leaf Hindu Elephant God Keyring