Gardening Gloves Ladies Printed Medium Gardener Garden Work Gloves Lightweight M
---
---
---
Gardening Gloves Ladies Printed Medium Gardener Garden Work Gloves Lightweight Multipurpose Womens
•The essential tool to keep your hands protected this summer, is these set of gardening gloves. Set of 4 thick protective medium size gardening gloves in colourful summer themes with a latex coating to protect your hands and nails from getting dirty, scratches or skin wounds. Perfect style suitable for women to comfortably wear this summer!
•This Kinzo Gardening Gloves set comes in 4 Colours, each of a different pattern – Watermelon, Fruit, Toucan and Giraffe. The length/size of these glove are – Medium, 25cm.
•SAFETY SUMMER VIBES – Work with safety this summer with these gardening gloves. Eye catching and vibrant gloves with the ideal summer vacation theme prints to give you safety while working in the garden this summer. The prints will make these gloves very noticeable even if there misplaced!
•PROTECTION WHILE GARDENING – While working in the garden i.e. planting, cleaning or digging, your hands risk high chances of getting dirty or hurt. These thick gloves have a latex coating which will provide extra coating to protect your hands from dirty such as mud or soil and scratches or wounds from thorns or even gardening equipment.
•Towards the wrist of each glove there is stretchy elastic so the gloves stay comfortably on against or wrist and do not feel loose. You can get 4 pairs of gloves, each of a different design, you can use each one for different purposes such as planting, dry/wet gardening, garage purposes & more.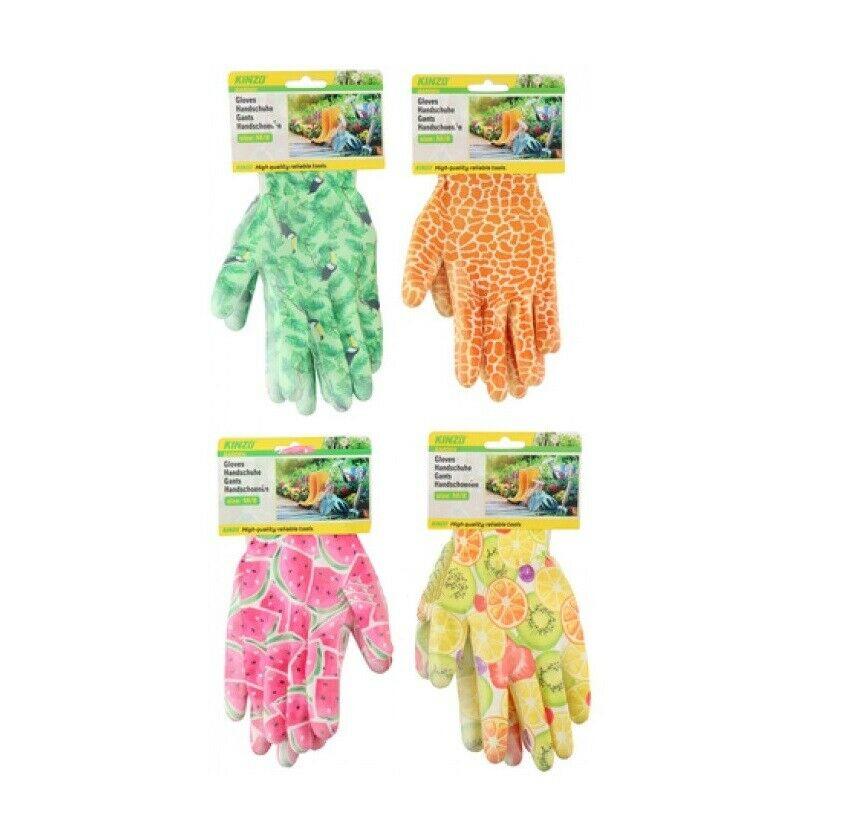 Recommend this product to a friend
Gardening Gloves Ladies Printed Medium Gardener Garden Work Gloves Lightweight M