Glass Spaghetti Pasta Storage Jar With Bamboo Clip Top Lid 1.9L Storage 1900ml
---
---
---
Clip Top Glass Spaghetti Pasta Storage Jar With Bamboo Clip Top Lid 1.9L Tall Glass Airtight Clip Top Lid Food Storage Preserving Jar Container 1900ml
• This tall glass jar is ideal for storing your favourite spaghetti, pasta and dried foods. The glass jar is a tall cylindrical shape and is made from strong and heavy glass. The lid is made from bamboo with a classic clip top structure to provide airtight storage to ensure maximum flavour and freshness is preserved.
• Capacity – 1.9L/1900ml. Dimensions – Height: 32.5cm & Diameter: 9.5cm.
• Made To Last, Toughened Glass! - High quality glass with a made to last polished finish is what will make this tall clip top jar extremely durable and long lasting. As glass is known to be robust and has a smooth high resistant surface, this jar will be resistant to chips, cracks and scratches.
• Non Porous Glass - The glass surface is also non porous, hence this spaghetti/pasta jars are 100% hygienic and no form of bacteria or flavour will remain on the surface no matter how much they are used.
• Bamboo Clip Top Lid – The lid being made from bamboo, means it is extremely strong due to it natural properties. It is naturally safe and does not consist of any harmful chemicals. Light structure with a smooth finish will ensure it remains in it original condition. It will remain resistant to scratches, stains and odours/flavours.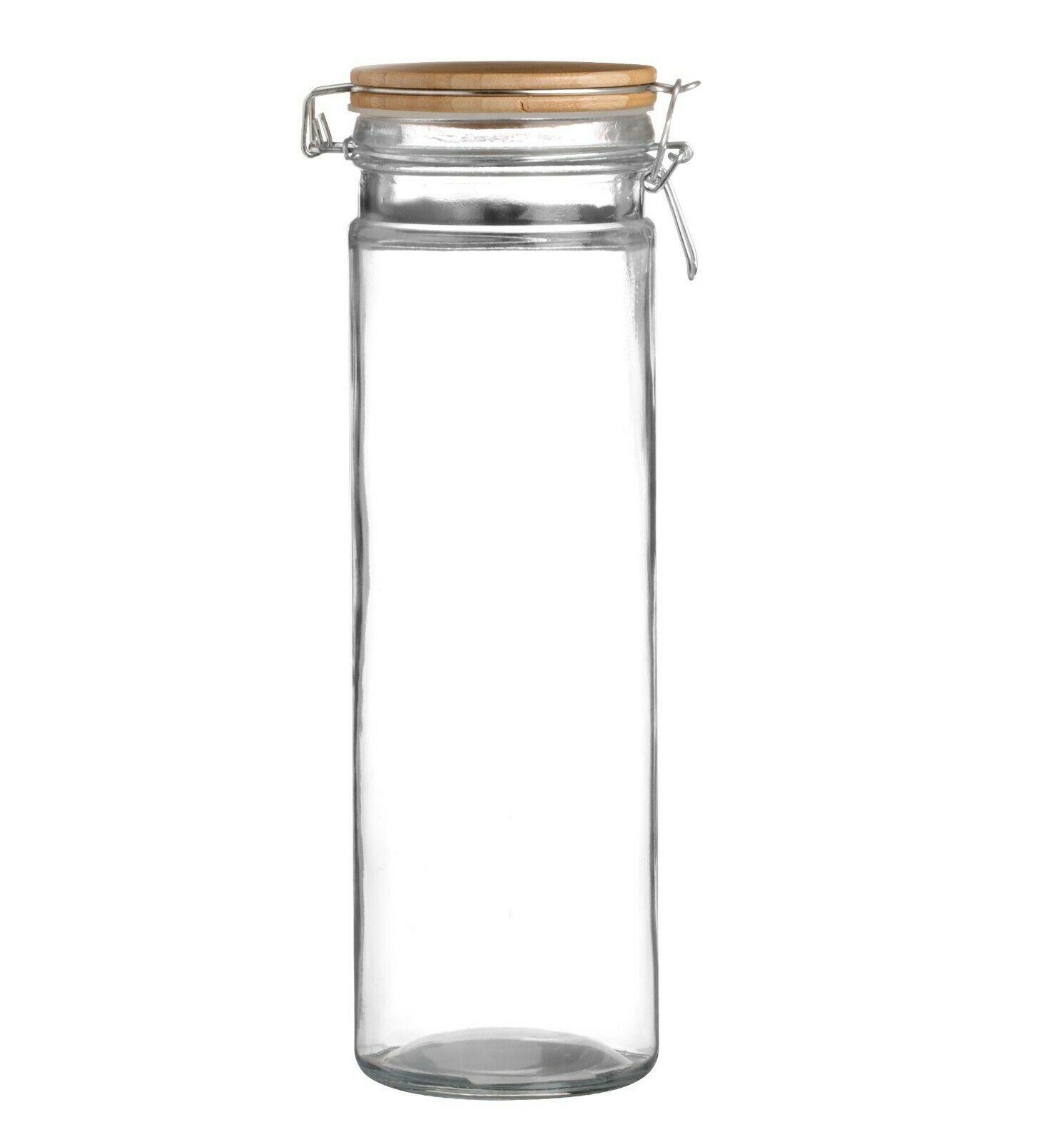 Recommend this product to a friend
Glass Spaghetti Pasta Storage Jar With Bamboo Clip Top Lid 1.9L Storage 1900ml