68078-Apollo-Spaghetti-8293
Glass Spaghetti Pasta Storage Jar With Metal Lid Air Tight Frosted Tall Jar
---
---
---
Glass Spaghetti Pasta Storage Jar With Metal Lid Air Tight Frosted Tall Jar
This tall glass jar is ideal for storing your favourite spaghetti, pasta and dried foods. The glass jar is a tall cylindrical shape and is made from strong and heavy glass. The lid is made from

Stainless

Steel structure to provide airtight storage to ensure maximum flavour and freshness is preserved

28.4 x 12.4 x 12.2 centimetres

Made To Last, Toughened Glass! - High quality glass with a made to last frosted finish is what will make this tall jar extremely durable and long lasting. As glass is known to be robust and has a smooth high resistant surface, this jar will be resistant to chips, cracks and scratches.

Non Porous Glass - The glass surface is also non porous, hence this spaghetti/pasta jars are 100% hygienic and no form of bacteria or flavour will remain on the surface no matter how much they are u

sed.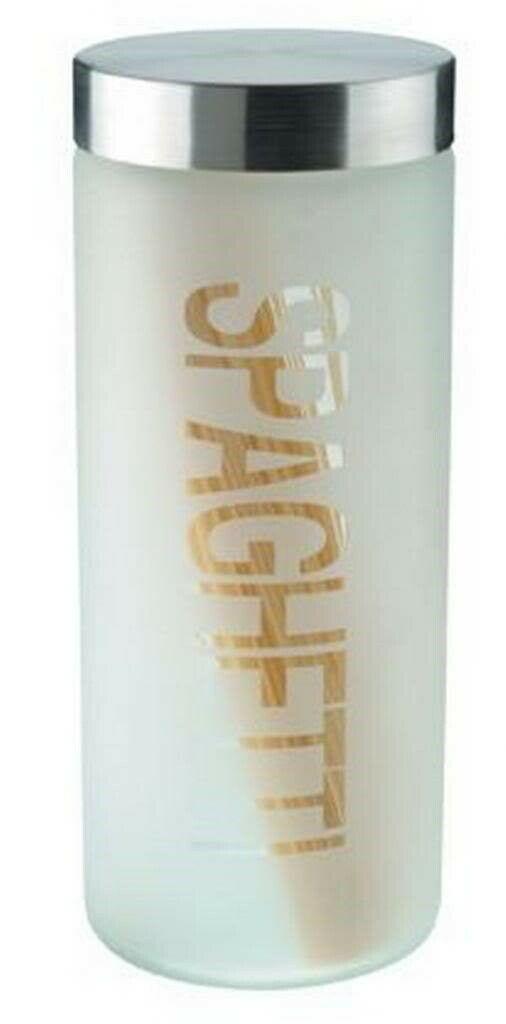 Recommend this product to a friend
Glass Spaghetti Pasta Storage Jar With Metal Lid Air Tight Frosted Tall Jar