Gold Finish Orange Beaded Rope Indian EthnicTribal Jewellery Necklace Set
---
---
---
Gold Diamond Shape orange Beaded Rope Gold Finish Rustic Vintage Retro Jaipur Rajastani Rope Choker Necklace Handmade Jewellery. Beautiful Indian Ethnic Tribal Necklace These high quality necklaces will add a touch of elegance to any look and will compliment any outfit whether it be Indian or English. These are boho chic jewellery - perfect for to complete any festival look! This Indian Necklace is specially handcrafted and made from the finest quality of materials – beads, string, gold finish, Diamante Crystal and other materials. Perfect for any special occasion or for everyday wear – adding an extra sparkle to complete your look. With adjustable cord as part of the necklace, these necklaces are not only stunning but they are extremely easy to use! Great gift for family, friends, relatives and people you love. The colour of the actual item may vary slightly from the image. Not real gold.
1. Gold Diamond Shape orange Beaded Rope Beaded Antique Gold Finish Rustic Vintage Retro Jaipur Rajastani Rope beautiful handcrafted necklace
2.
Handcrafted Handmade Beautiful Necklace Set
4.
A versatile piece of Indian English Tribal Ethnic Jewellery that will compliment any look. Made from the highest quality metal, string, beads, diamante. Adjustable Cord.
5.
High Quality Indian Tribal Jewellery that is perfect for any occasion whether its for everyday use or Weddings, Birthdays, Parties, Engagement, Bridal, Costumes, Indian Outfits, English outfits.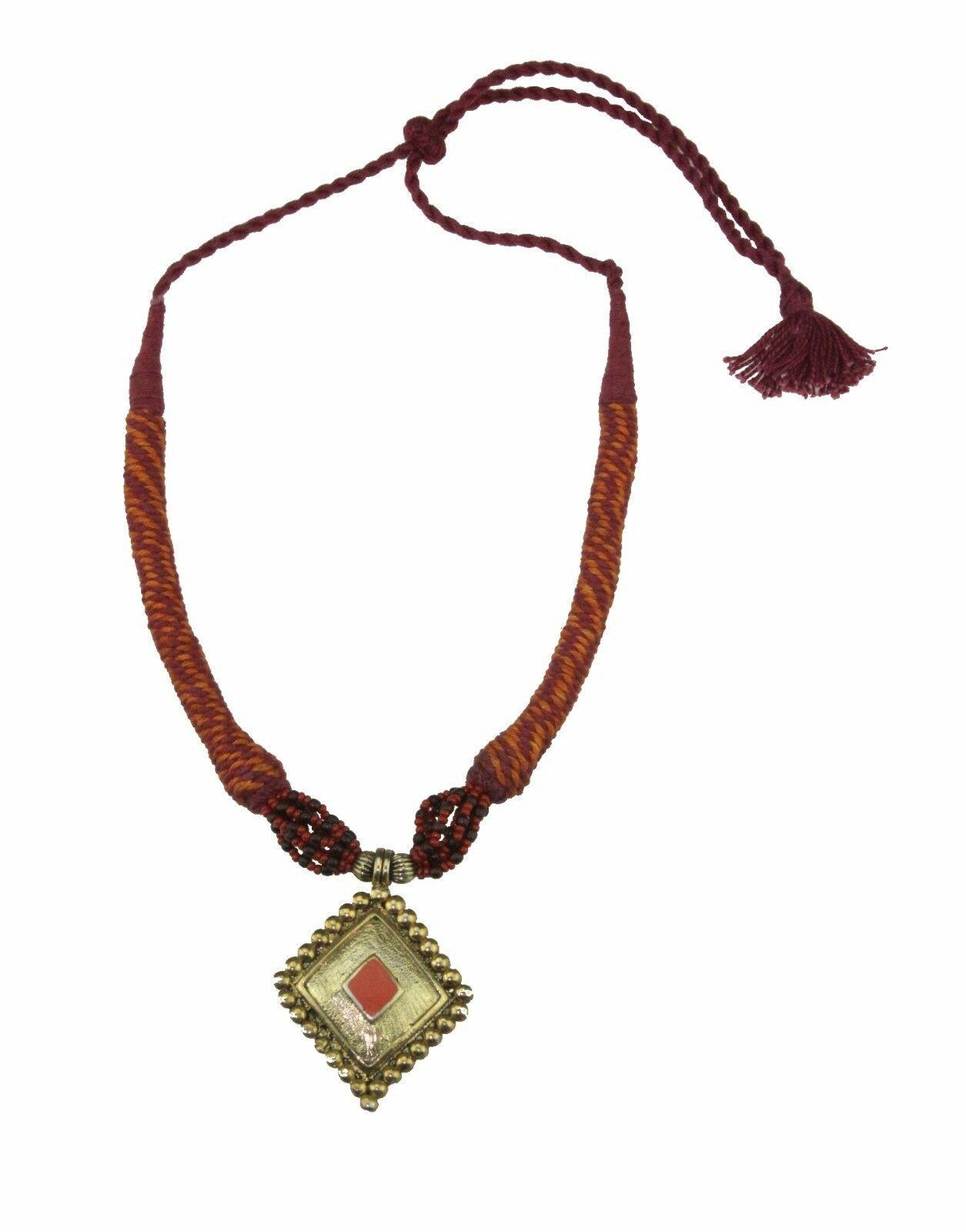 Recommend this product to a friend
Gold Finish Orange Beaded Rope Indian EthnicTribal Jewellery Necklace Set