73102-Homniu-101725-GraniteBoard
Granite Chopping Board Speckle Worktop Saver Kitchen Cutting Utensil 40 x 30cm
---
---
---
Granite Chopping Board Speckle Worktop Saver Kitchen Food Cutting Utensil Vegetable Cheese Meat Bread Pastry 40 x 30cm Grey Large Rectangular.
Dimensions of this Rectangle Granite Food Chopping/Cutting Board are – Length: 40cm x Width: 30cm & Thickness: 1.5cm.
PLEASE NOTE – This product is made from Natural Granite, hence there may be slight vary in colour or natural imperfections. Hand wash with care.
Add style and bring stunning natural beauty to your kitchen worktops. Built from dark granite stoneware is this food chopping cutting board in a rectangular form featuring non-slip feet, to give you risen platform to smoothly preparing everything from meat and veggies to cheese, fishes or spices for wonderful tasty dishes.
LARGE FOOD FUNCTIONING BOARD – Eye-catching large granite board to give your kitchen worktop the perfect preparation station. No matter if you want to cut, slice, dice or chop, this hygienic food chopping board has a sleek, smooth and chop-proof design, for you to work with food without deep knife marks or damaging kitchen counters.
HEAVY-DUTY GRANITE WITH FEET –Made from a hard-wearing granite stoneware, this food chopping cutting board is built to stand the test of time & last! Single mould of rectangular dark granite with a speckled finish given a smooth polished finish and attached with a non-slip feet at the base, to give you a firm and stable risen platform while you work with food.
WIDE APPLICATION – Modern natural stone design and smooth polished finish makes this board perfect for presentation, protection or rolling! Due to the large dimensions you can use the board to do some wonderful cheeseboard servings, protect kitchen surfaces from heat damage i.e. hot pans/pots, or even roll out dough to make some tasty delicacies!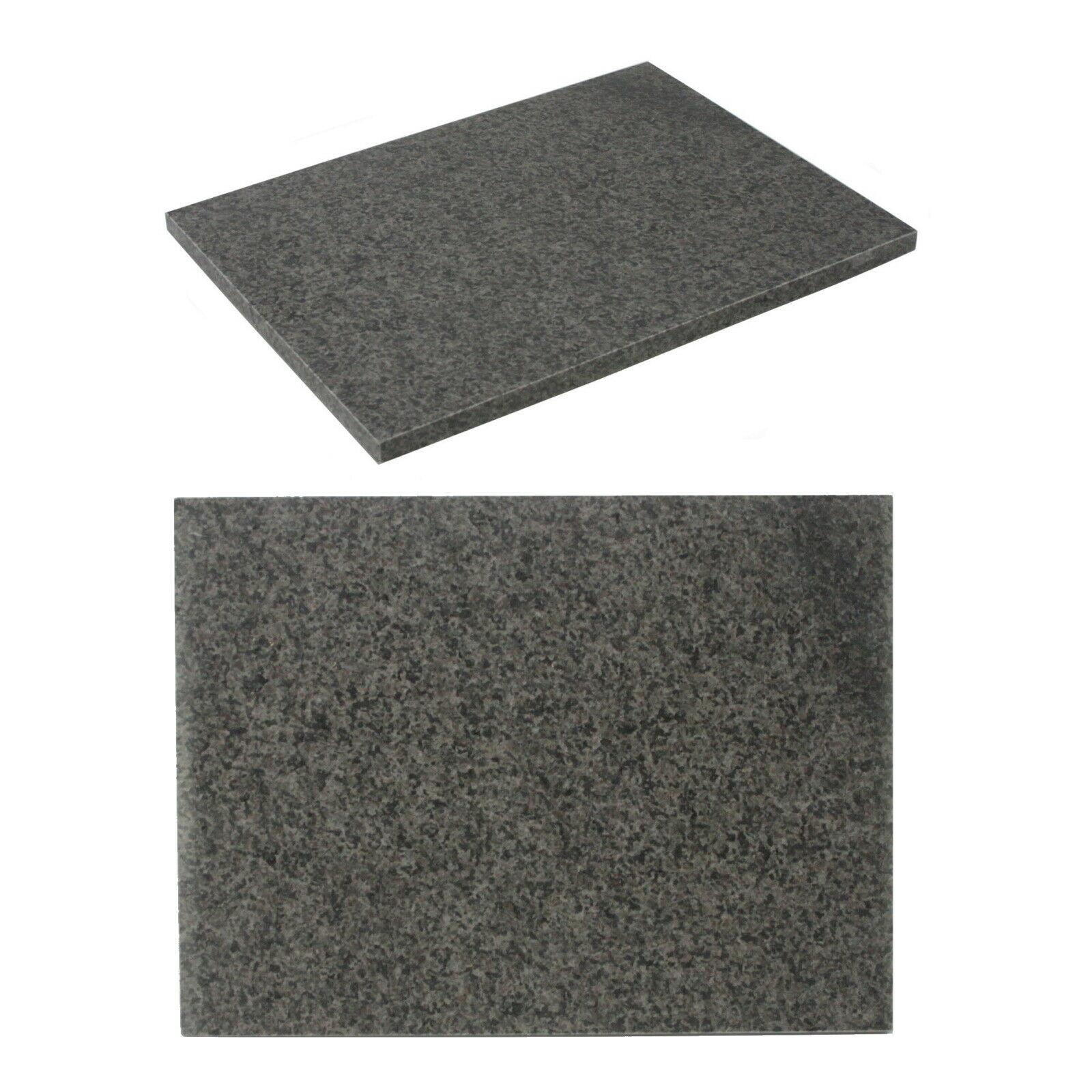 Recommend this product to a friend
Granite Chopping Board Speckle Worktop Saver Kitchen Cutting Utensil 40 x 30cm