Handmade Cosmetics MakeUp Jewellery Bag Tribal Quilted Batik Print Fabric Pouch
---
---
---
Handmade Wallet Tribal Vintage Beaded Edge Quilted Stitching Batik Block Printed Fabric Coin Cosmetics Jewellery Purse Pouch Case Bag FAIRTRADE. Available in 3 colours: Orange, Maroon OR Red. Approx Size: H: 14cm x W: 17cm. A beautiful handmade tribal printed quilted fabric velcro case / purse / pouch made by tribal artisian, ideal for everyday use to carry your cash, cards, cosmetics, make up or jewellery. Consists of numerous compartments to enhance the functionality and use – 1 large zip compartment and 4 small zip compartments. Can fit numerous accessories. Can be a great gift for dear and loved ones during auspicious festivals and occasions i.e. birthdays, christmas, easter and etc. This wallet can be used both by men and women.
This product is made by an artisan cooperative in eastern Gujarat, India. This organization trains and empowers tribal women groups with vocational education, helping them create functional products and make a living. Thanks to fair trade, these artisans are able to break the cycle of poverty and exploitation, giving them the opportunity to make decisions and be independent.
PLEASE NOTE: All product are handmade therefore, there may be slight variation colour or design. 1PC ONLY.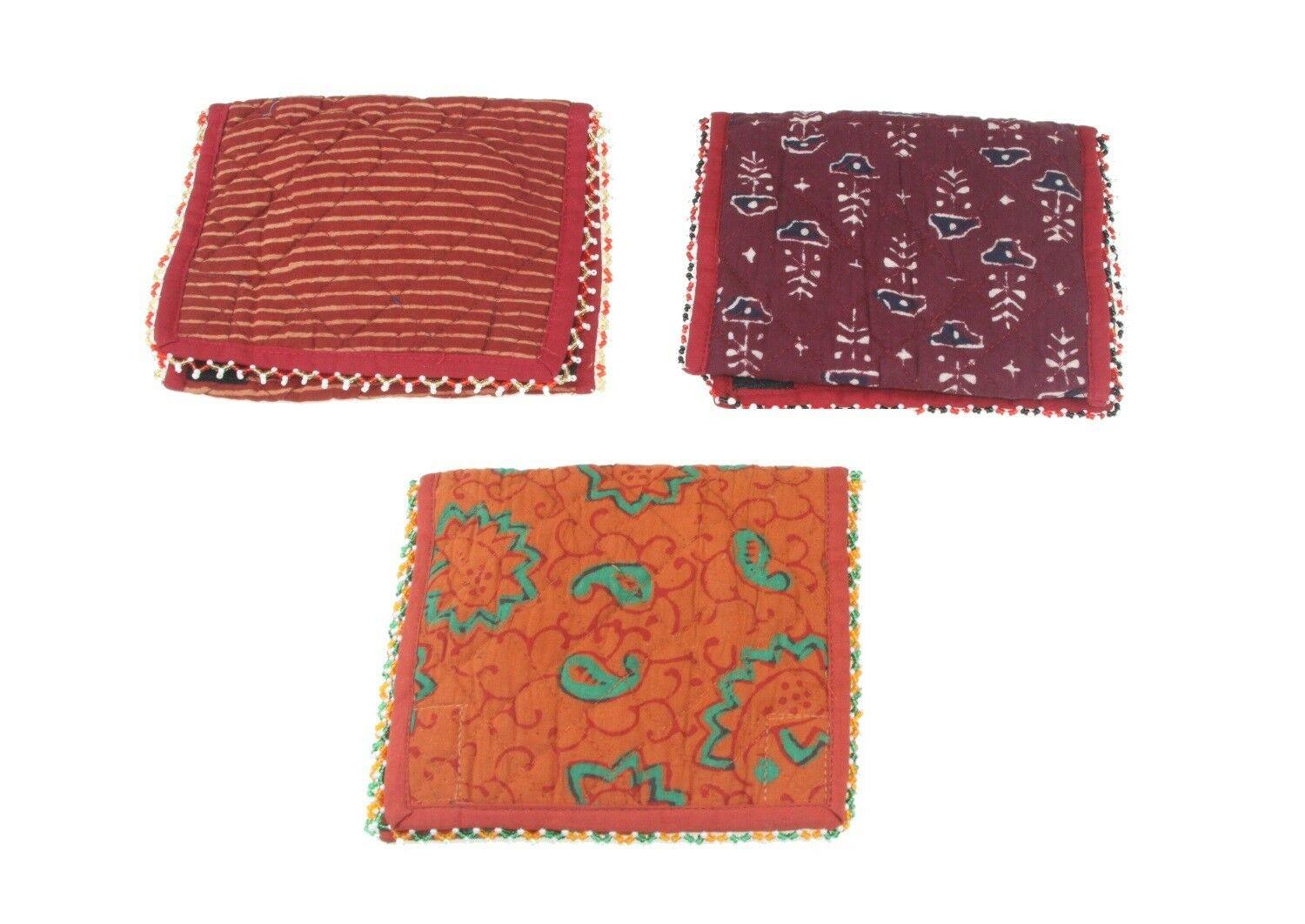 Recommend this product to a friend
Handmade Cosmetics MakeUp Jewellery Bag Tribal Quilted Batik Print Fabric Pouch