Hindi CD Bollywood Aniruddh's Karaoke Dhamaka Vol 4 The Millennium Countdown
---
Hindi CD Bollywood Aniruddh's Karaoke Dhamaka Vol 4 The Millennium Countdown
---
---
---
Hindi Karaoke CD Bollywood Aniruddh's Karaoke Dhamaka Vol 4 The Millennium Countdown.
1. NA TUM JANO NA HUM ( Kaho Na Pyar Hai)
2. HAI MERA DIL (Josh)
3. EK PAL KA JEENA (Kaho Na Pyar Hai)
4. SAILARU SAILARE (Josh)
5. MERA KHAIYALON KI MALIKA (Josh)
6. KAHIN PYAR NA HO JAAYE (Kahin Pyar Na Ho Jaaye)
7. SAAMNE BAITH KAR ( Kuch Khatti Kuch Meethi)
8. CHALTE CHALTE YUN HI (Mohabbatein)
Hindi Bollywood Karaoke CD.
Karaoke CD perfect for Antakshri and music nights. Feel that vintage retro vibe with these Hindi Classics. Perfect Melodious Music Singalong Karaoke CD's.
J Series Presents Sing Along by Aniruddh
Cover Version - Not From Original Sound Track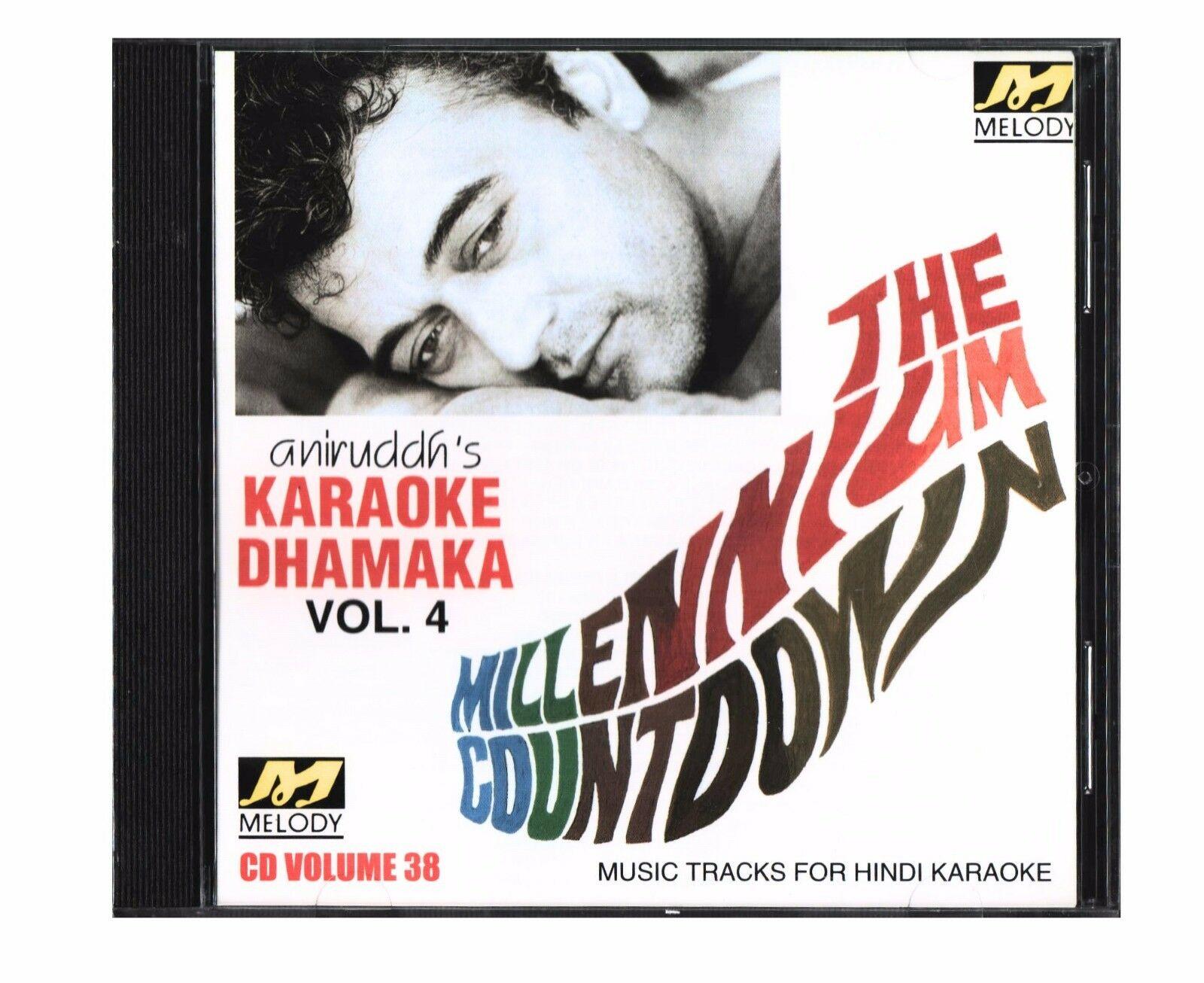 Recommend this product to a friend
Hindi CD Bollywood Aniruddh's Karaoke Dhamaka Vol 4 The Millennium Countdown