Hindi Karaoke CD Aniruddh Prakash Vaswani in A Tribute To Hemant Kumar Double CD
---
Hindi Karaoke CD Aniruddh Prakash Vaswani in A Tribute To Hemant Kumar Double CD
---
---
---
Hindi Karaoke CD Aniruddh Presents – Prakash Vaswani in A Tribute To Hemant Kumar Double CD.
VOLUME 1 :
1. AYE DIL KAHIN LE JA
2) YAAD KIYA DIL NE
3) TUM HI MERE MEET HO
4) RAH BANI KHUD MANZIL
5) NEEND NA MUJKO AAYE
6) TUM PUKAR LO
7) NA TUM HAMEN JANO
8) INSAF KI DAGAR PE
VOLUME 2:
1)LAHRON PE LAHER
2) CHANDNI RAATEN PYAR KI BAATEN
3) ITNA TO KAH DO HUMSE
4) ZARA NAZRON SE KAH DO
5) TUMHEN YAAD HOGA
6) HAI APNA DIL TO AWARA
7) CHHUPA LO YUN DIL MEIN
8) NA YEH CHAND HOGA
9) BEQARAR KARKE HAMEN
Both Music Tracks and Guide Songs Are Included For All Tracks.
Hindi Bollywood Karaoke CD.
Karaoke CD perfect for Antakshri and music nights. Feel that vintage retro vibe with these Hindi Classics. Perfect Melodious Music Singalong Karaoke CD's.
JES Series Presents Aniruddh's Sing Along Karaoke
Cover Version - Not From Original Sound Track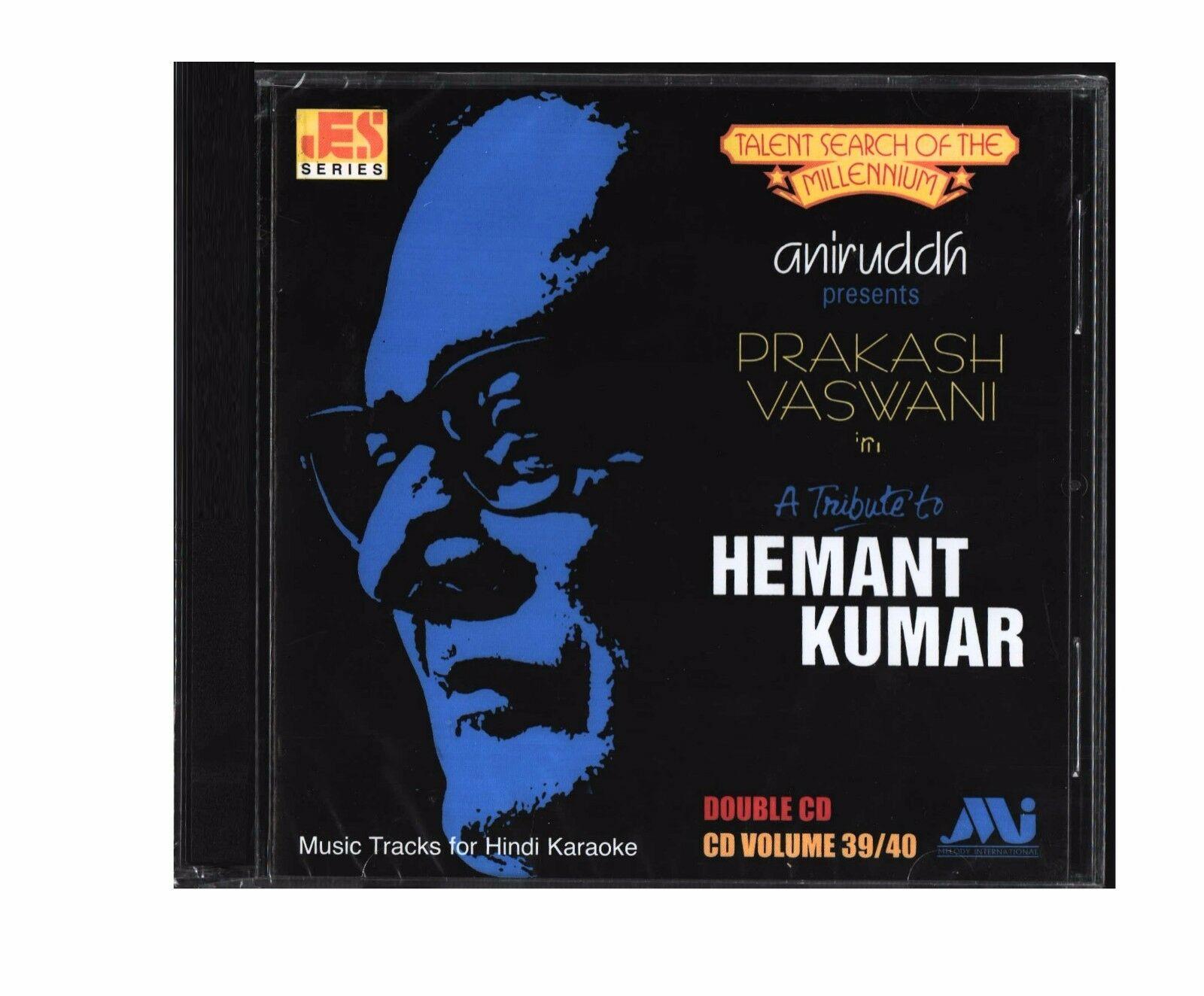 Recommend this product to a friend
Hindi Karaoke CD Aniruddh Prakash Vaswani in A Tribute To Hemant Kumar Double CD