Hindi Sing Along Karaoke CD Unforgettable Duets Vol 2 – Aniruddh – Music Tracks
---
Hindi Sing Along Karaoke CD Unforgettable Duets Vol 2 – Aniruddh – Music Tracks
---
---
---
Hindi Karaoke CD Unforgettable Duets Vol 2 - Aniruddh presents .
1. JANEMAN JANEMAN SAYANTANEE/ANIRUDDH (Chhoti Si Baat)
2. CHABI KHO JAYE SAYANTANEE/ANIRUDDH (Bobby)
3. AANKHON MEIN KYA JEE SAYANTANEE/AMIT GANGULY (Nau-Do-Gyarah)
4. GUN GUNA RAHE HAIN BHANVRE SAYANTANEE/MOHD. NAZIR (Aradhana)
5. MERA PYAR BHI TU HAI SAYANTANEE/ANIRUDDH (Saathi)
6. YEH RAAT BHEEGI BHEEGI SAYANTANEE/ANIRUDDH (Chori Chori)
Guide Vocals and Music Tracks both included.
Hindi Bollywood Karaoke CD.
Karaoke CD perfect for Antakshri and music nights. Feel that vintage retro vibe with these Hindi Classics. Perfect Melodious Music Singalong Karaoke CD's.
JES Series Presents Aniruddh's Sing Along Karaoke
Cover Version - Not From Original Sound Track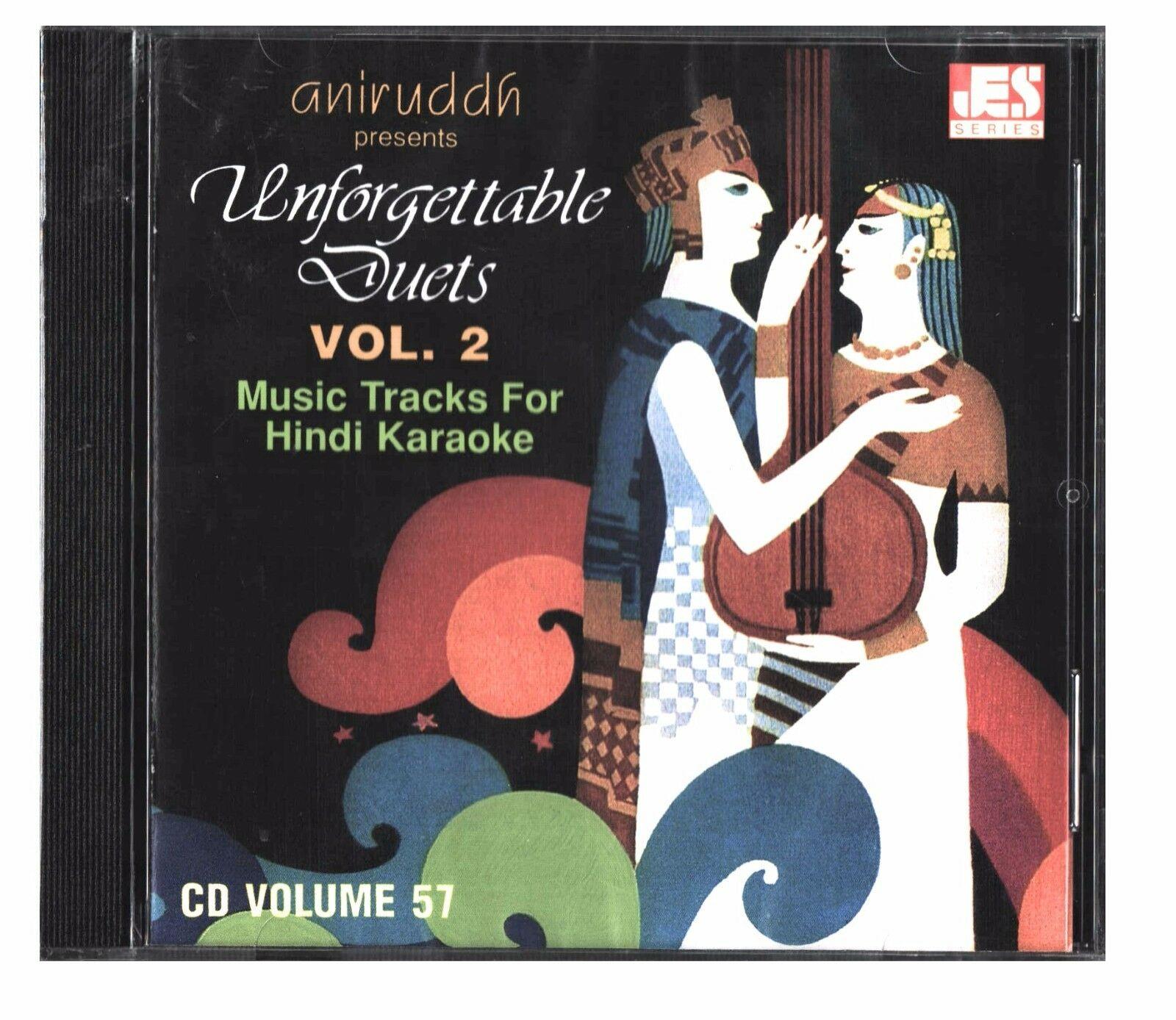 Recommend this product to a friend
Hindi Sing Along Karaoke CD Unforgettable Duets Vol 2 – Aniruddh – Music Tracks