7818-LakshmiGaneshSitting6x8
Lakshmi Ganesh Sitting Aluminium Hindu God Photo Frame Traditional Hanging 6"x8"
---
---
---
Lakshmi Ganesh Sitting
Aluminium Hindu Traditional God Picture Photo Frame Size:6"x8". Beautiful photo frame that is perfect for use in any type of household, mandir and office for worshiping. This is a high quality, gorgeous and colorful artwork of Indian god and is also an ideal gift for any occasions such as marriage, birthdays, anniversary, house warming ceremonies. You can also use it as home decoration accessory to accentuate the walls of your living room, kitchen or office.
1.
Lakshmi Ganesh Sitting
Aluminium Hindu God Picture Photo Frame
3. Hanging Photo Frame - Ideal for Home, Office, University & Mandir
4. Perfect For Any Occasion and Great Gifts.
5. Beautiful, Colorful and Gorgeous Photo Frame.
Religious Photo on Aluminium Engraved -Etched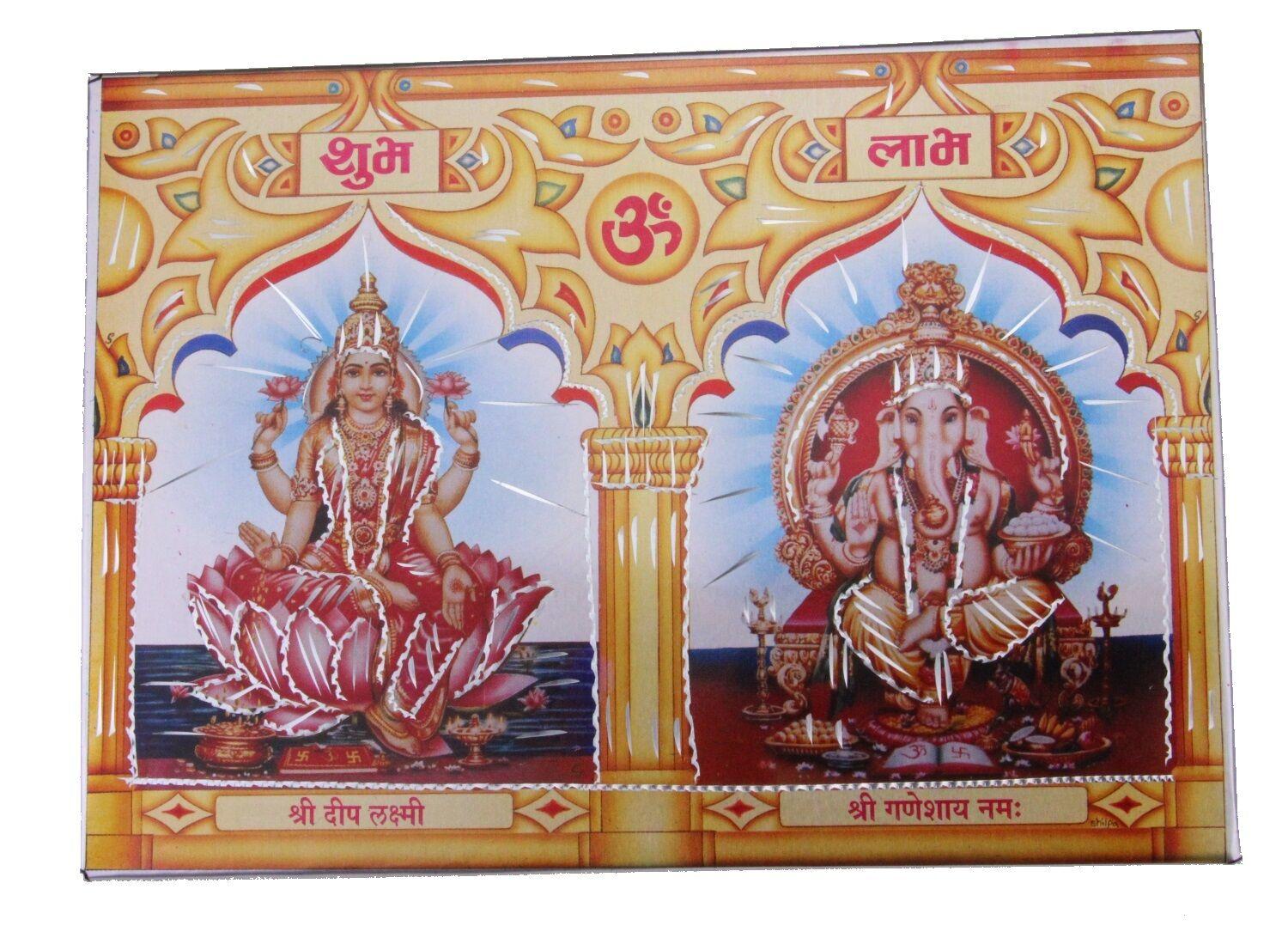 Recommend this product to a friend
Lakshmi Ganesh Sitting Aluminium Hindu God Photo Frame Traditional Hanging 6"x8"