LARGE ROUND DOME METAL MESH FOOD COVER HIGH QUALITY PRODUCT KITCHEN
---
---
---
Round Metal Dome Food Cover Stainless Steel Mesh Dome Food Cover with Handle Ideal for Protecting Food Inside & Outside 
Keep Food Protected - A strong framework with tightly woven stainless steel wire mesh to ensure no dirt, dust, insects or flies come in contact with food. This dome food cover is the perfect solution to protecting those tasty foods inside or outside. Mostly a fine mesh design but a strong barrier rim to ensure nothing in contact with food from anywhere.

Mesh Ventilated Design - An extra fine mesh designed from tightly woven stainless steel wire to ensure the food covered stays well ventilated and fresh. This round mesh food cover dome is the ideal covering for all types of food from fresh fruits & veg to food thats just come out the oven. It will be that perfect covering which keep your food fresh and will ensure no condensation occurs if placed above hot food.

Easy Access To Food - Give your guests trouble free access to food with this round mesh food cover dome. Made of sturdy stainless steel yet a lightweight structure allows it to be easily picked up with the round easy lifting handle. No matter if its a garden outside or small gathering inside with this round mesh food cover your guests will be able to access food without having any hassle.

Protected Feature To Your Kitchen - Keep your kitchen tidy and clean with this round food cover dome. This cover will give your kitchen a tidy layout and will not only keep away dust from food but shall also minimize levels of dirt and dust on surrounding the table or worktop. The shiny mirror finish edge and fine mesh will stand out and give a protected look in your kitchen.

Splatter Protection - Prevent oil spitting out of hot pots and pans with this mesh dome. In addition to protecting food, this round mesh dome can also be used as splatter guard to protect you from hot oil, which if it spits out can be dangerous to your skin and can cause marks or stains if it lands elsewhere.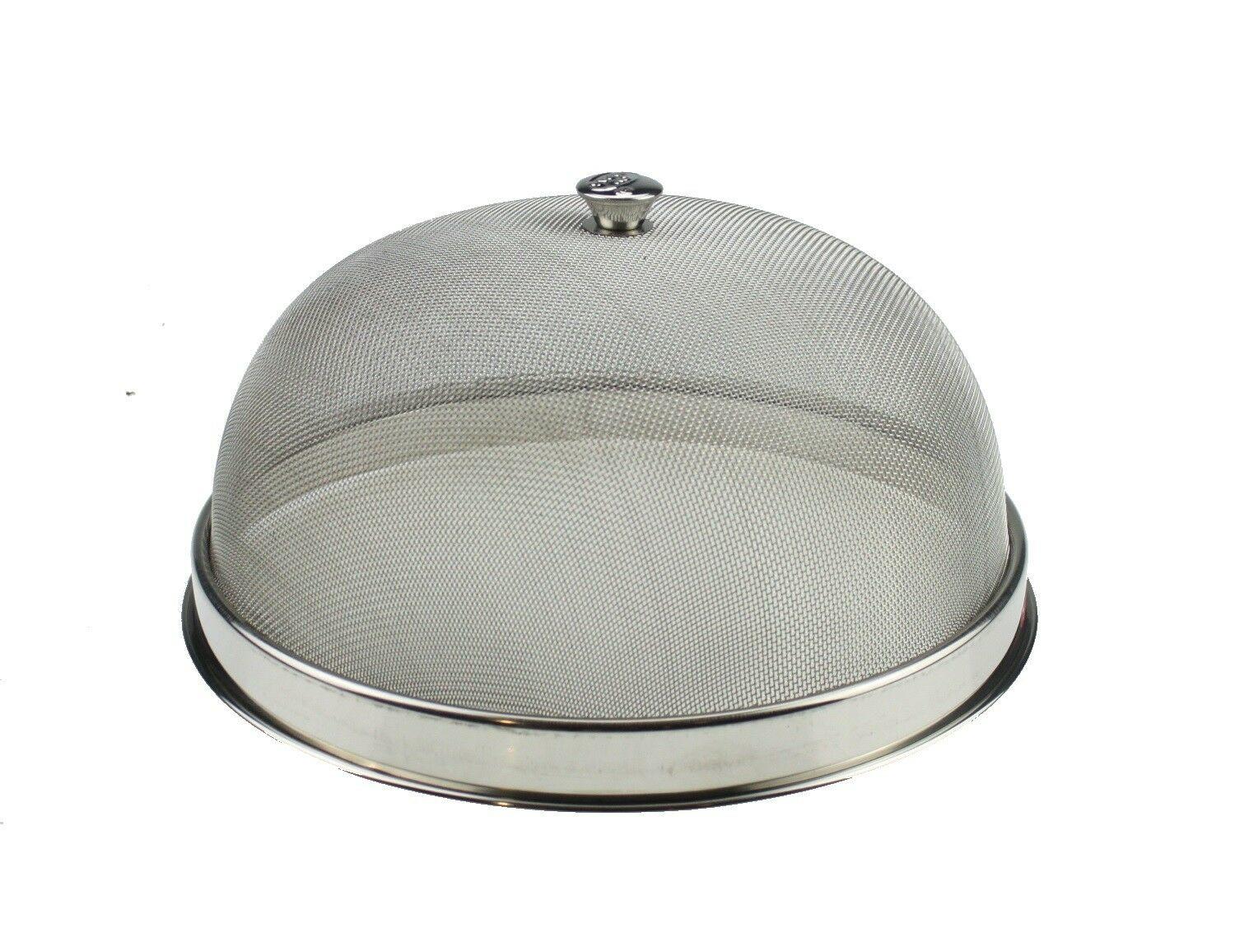 Recommend this product to a friend
LARGE ROUND DOME METAL MESH FOOD COVER HIGH QUALITY PRODUCT KITCHEN