Long Reach Grabber Reacher With Shoe Horn 80cm Litter Picker Aid Pick Up Tool
---
---
---
Long Handled Reacher 80cm Grabber Reaching Aid With Shoe Horn Litter Picker Rubbish Pick Up Tool Long Mobility Grabber Stick For Disabled
A handy 2 in 1 reaching aid and shoe horn so you can reach far distance with minimal physical strain. This 80cm tool is designed so effortlessly reach restricted distance objects or even glide your foot into your shoe with minimal to zero effort/bend and without damaging your shoe.

The length of this 2 in 1 reaching aid & shoe horn is 80cm.

REACHING AID – This reaching stick can be used for many purposes indoors and outdoors. High up on shelves or further than hand reach, this grabber stick will come in handy to grab any object or even place it back in its place. This stick is also a hygienic way to pick-up litter/rubbish around the home or outside and place in black bags or the bin.

EASY GRAB DESIGN – This grabbing stick has an easy grip handle with finger indentation, so the stick can comfortably and firmly, be held and pressed to grab objects. Due to the 80cm length, this reaching aid is a handy tool for the elderly to have around the home. It will aid and support those who are disabled or have limited mobility to access far distance objects with minimal bending and strain.

SHOE HORN – No matter if you're sitting down or standing up, the head of this reaching aid is curved to work as a shoe horn & help you comfortably slip into your shoes without pinching or bulging. It will prolong the life of your shoes by keeping the heel from breaking. It will aid and courage the elderly, those with waist problems, minimal mobility or any other form of disability to independently put their shoes on without any form of strain.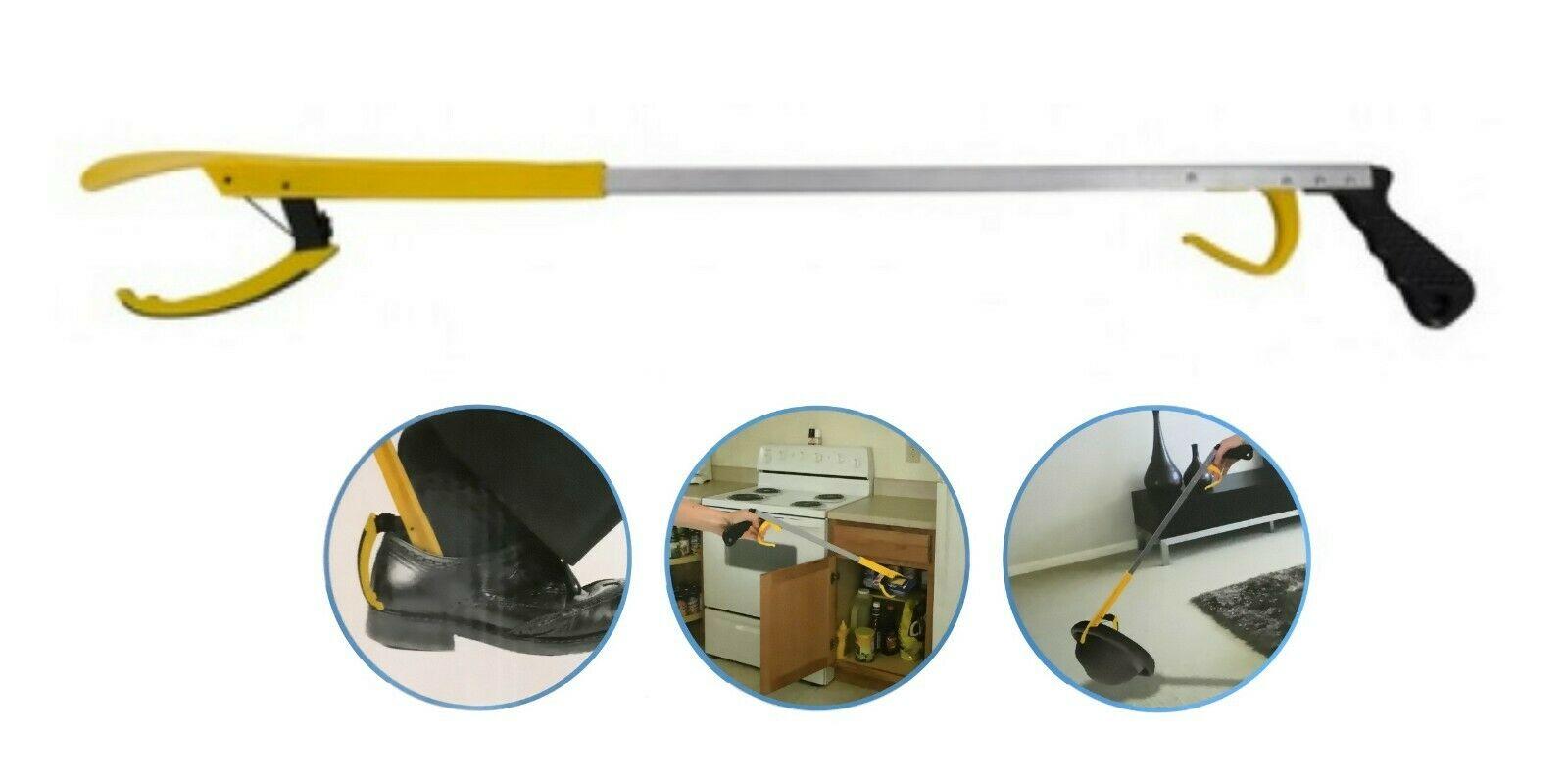 Recommend this product to a friend
Long Reach Grabber Reacher With Shoe Horn 80cm Litter Picker Aid Pick Up Tool