Mala Beads Yellow Onex Bead Hindu Japa Meditation Yoga Necklace Rosary 108
---
---
---
Mala Beads Yellow Onex Bead Hindu Japa Meditation Yoga Necklace Rosary 108
ATTRIBUTES OF YELLOW ONYX:
Yellow Onyx has all the properties of Onyx.
Onyx is a soothing stone,
said to help alleviate fears and worries and to help you to feel comfortable within yourself and in your surroundings.
It is also said to encourage wise decision-making and to promote stamina and vigour.
Onyx a good stone to have around during times of mental or physical stress or bereavement as it is believed to provide support and strength during difficult life experiences.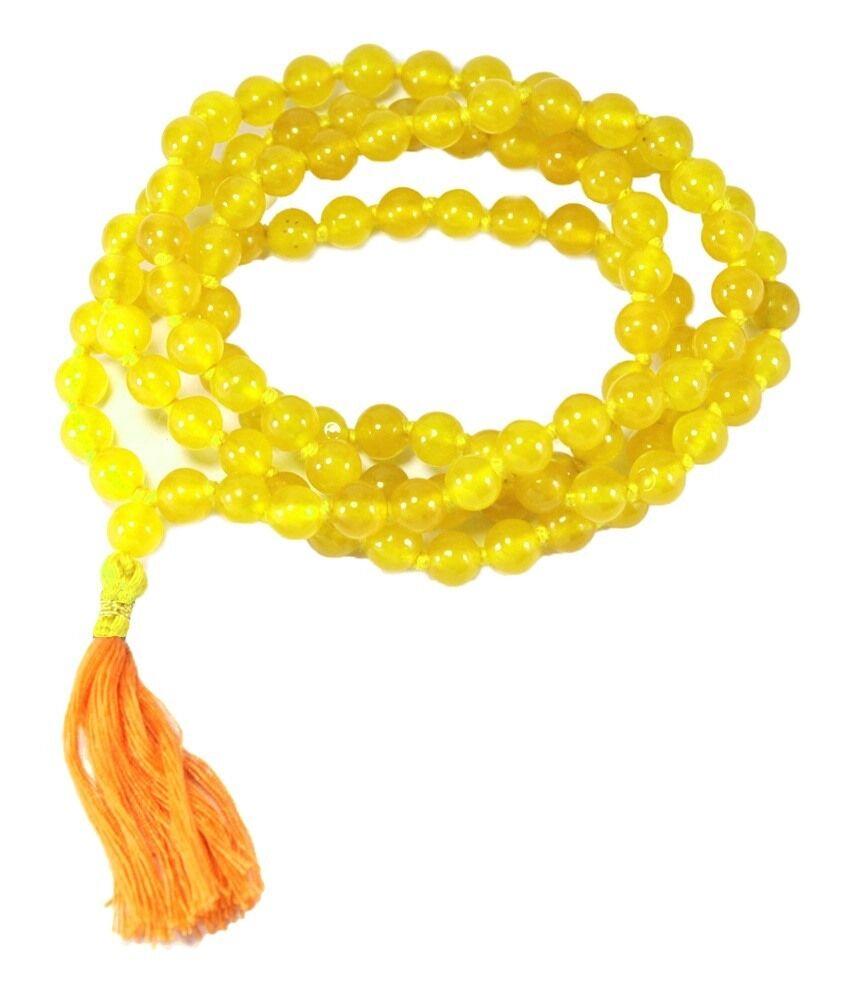 Recommend this product to a friend
Mala Beads Yellow Onex Bead Hindu Japa Meditation Yoga Necklace Rosary 108