Mini DustPan & Brush set Easy Cleaning Office Car Tidy home Kitchen Tabletop New
---
Mini DustPan & Brush set Easy Cleaning Office Car Tidy home Kitchen Tabletop New
---
---
---
Mini Table Top Dustpan And Brush Set Flat Cleaning Desktop Office Keyboard Sweeper Brush Set Compact Home Kitchen Car Camping Hand Dustpan Set 27.5cm x 24.5cm
• The essential, handy and compact flat mini dustpan and brush set for small, quick or tight space cleaning purposes.
• Lightweight and durable mini dustpan with a mini sweeper brush ideal to use for cleaning on tabletops, desktops, sofa, kitchen, computer keyboards and much more.
• This mini dustpan and brush set is available in 6 different pastel colours –. Dimensions of the set are 27.5cm x 24.5cm.
• Brush bristles are thin and the flat dustpan has a lip edge so even the tiniest rubbish or dust can be collected from narrow places.
• A convenient cleaning tool to have around the home, for outdoor purposes i.e. gardening and can be taken with you during trips i.e. camping. Flat structure with hanging hole will give out of the way easy storage of this mini dustpan set.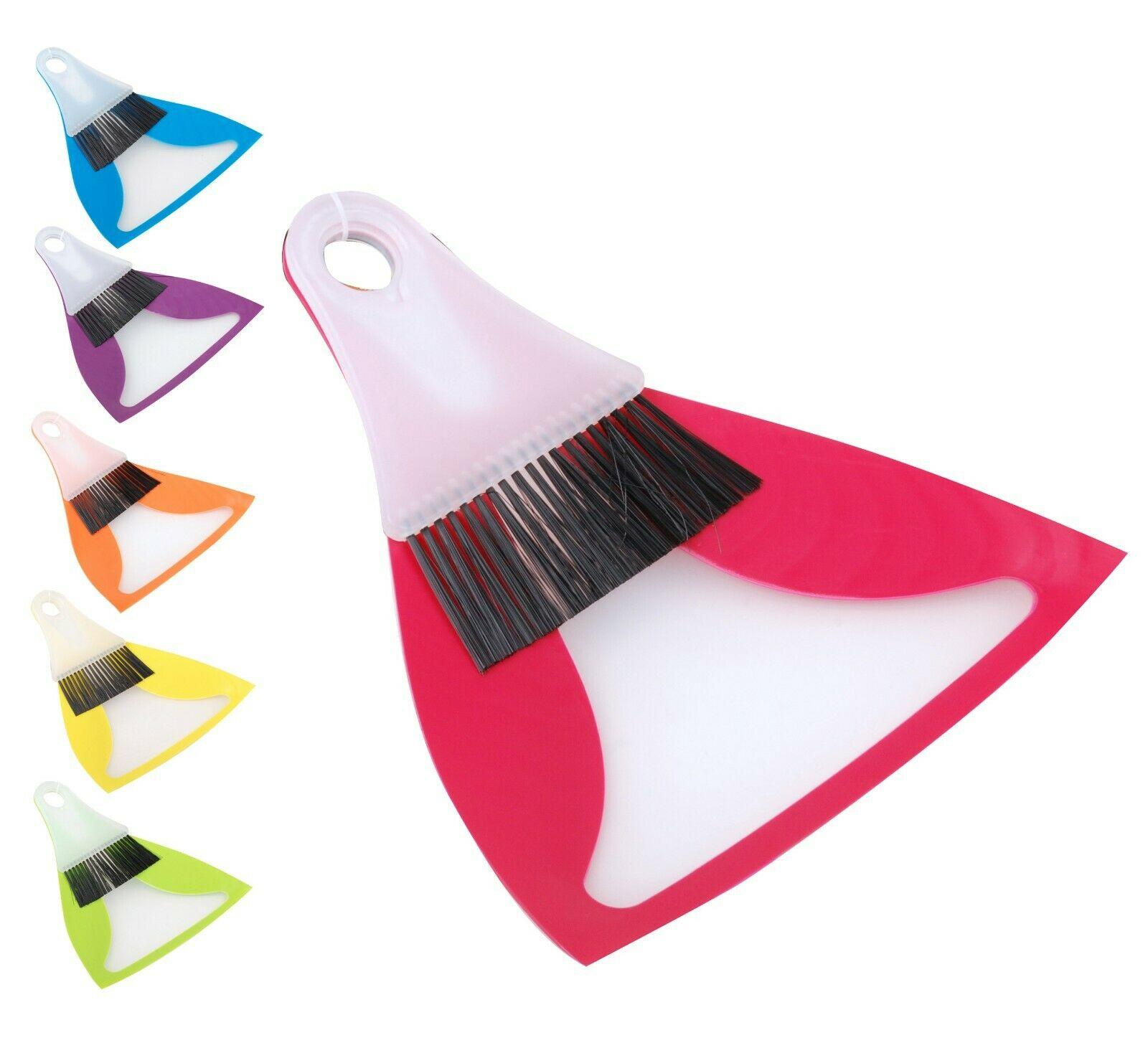 Recommend this product to a friend
Mini DustPan & Brush set Easy Cleaning Office Car Tidy home Kitchen Tabletop New