Mini MakeUp Sponges Wedges Applicators Cosmetic Foundation Blending Sponges 16pc
---
---
---
Mini MakeUp Sponges Wedges Applicators Cosmetics Foundation Blending Sponges Latex Free 16pc
Attain Flawless Finished Make-Up Everyday – These special mini make-up sponges will assist in attaining perfect and flawless make-up everyday. These make-up sponges have been specially designed to make application possible in all areas if the face without having to switch or carry extra sponges or brushes. They are also great when your on the go or out at special occasions and need to touch up your base.

Apply, Blend and Sculpt – This is your all in one go to make-up sponge. No matter if its concealing under eyes, evening your foundation or contouring to give shape, this mini perfecting make-up sponges is all you need. The sharp edges will allow you to apply foundation and set make-up under the eyes and around the nose more easily. The curved edge will allow you to easily blend even and set your foundation. And the flat edge will provide a more precise angle for even contouring.
Make-Up With Liquid Or Powder Cosmetics – These make-up sponges allow you to apply any make-up you wish. No matter if its liquid or powder cosmetics, you can use which ever one you wish and not have to worry about its application. You will have even and blended make-up on all areas of the face.

Correct Mistakes Whenever And Wherever – No matter if its a mistake or smudge, you can easily correct it with these wedge make-up sponges. These mini wedge make-up sponges can be used wet or dry. Therefore, no matter if your on the go, out and about or just at work, you can easily remove any mistakes and smudges in seconds.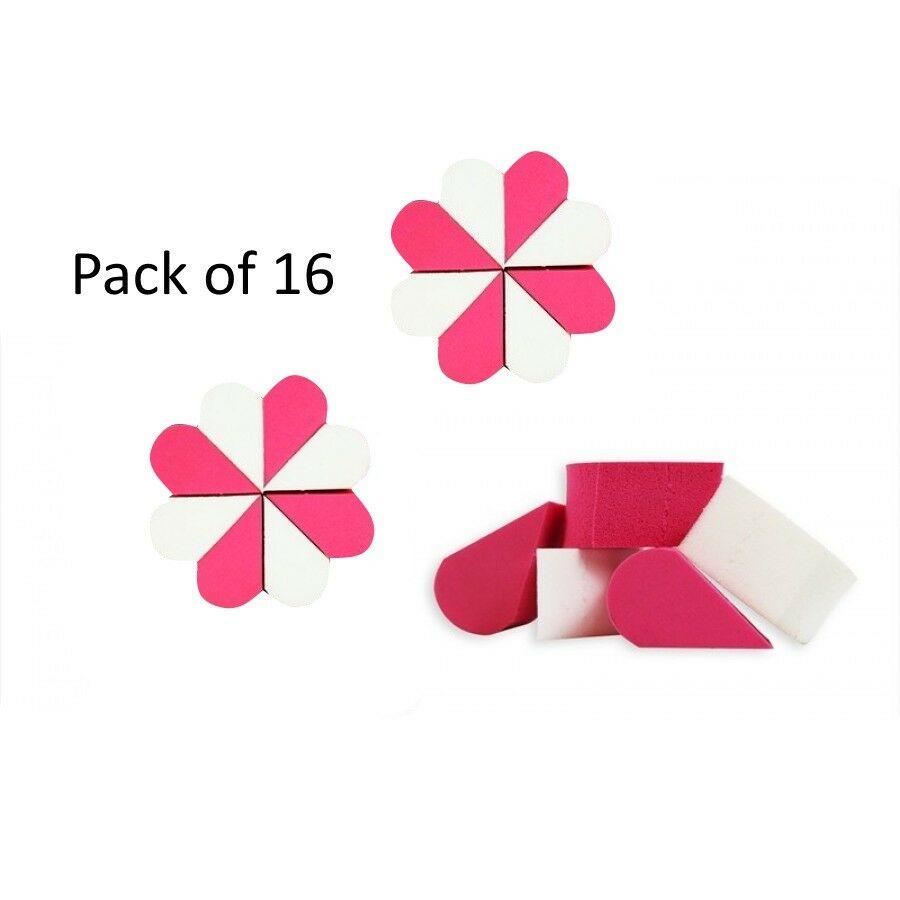 Recommend this product to a friend
Mini MakeUp Sponges Wedges Applicators Cosmetic Foundation Blending Sponges 16pc