Mini Serving Ladle Stainless Steel With Hook Oil Soup Gravy Ladle Serving Ladle
---
---
---
Mini Serving Ladle Stainless Steel With Hook Small Oil Ladle Serving Ladle Soup Gravy Sauces Ladle
Available in 3 sizes: Size 1: 5", Size 2: 6", Size 3: 7.5"
• Meet Those Small Cooking Needs – Sometimes large kitchen utensils are difficult to use when cooking for one person or using small saucepans. This mini ladle is the ideal solution to all those problems. No matter if your working with small sauce pans or serving small quantities of food at the dinner i.e. sauce or gravy; with this mini ladle you can prepare or serve small quantities with ease and without any mess.
• Achieve Professionalism To Your Plates – No matter if its a splash or swirl of sauce, with this mini ladle you will enhance the presentation of food being served and have a professional plated look. You will impress your guests with all those different stylish presentations throughout the course of all your meals.
• Made To Measure Portioning – As cool as it can be to add estimate portions of ingredients to your favourite dishes, it can also be risky at the same time. With this mini ladle you can add more precise portions of ingredients i.e. oil/water/spices which will not only make perfect dishes but also reduce cooking time.
• Compact Storage – Sometimes kitchen drawers get full of all those different utensils. However, kitchen utensils that provide hassle-free storage are needed in your kitchen. This stainless steel ladle has that perfect space saving structure where it consists of a hanging hook/loop. This quality will ensure that your kitchen drawers don't get clogged up and you can easily store this serving ladle by hanging it up so it is close to hand and easily available when required. Hanging it will add that cooking atmosphere in your kitchen in seconds.
• Strong, Durable And Heavy Duty Turning Spatula– Stainless steel is one of the best materials which is very tough and heavy duty therefore, cannot be destroyed easily. Due to a strong construction and high grade material, this ladle is very durable and robust. It will not bend, corrode or stain easily. Along with a strong construction it  also has a polished mirror finish finish therefore, with a gentle wipe you can bring it back to its original condition. Without any worries this ladle will last you years. This product is manufactured by Amrish.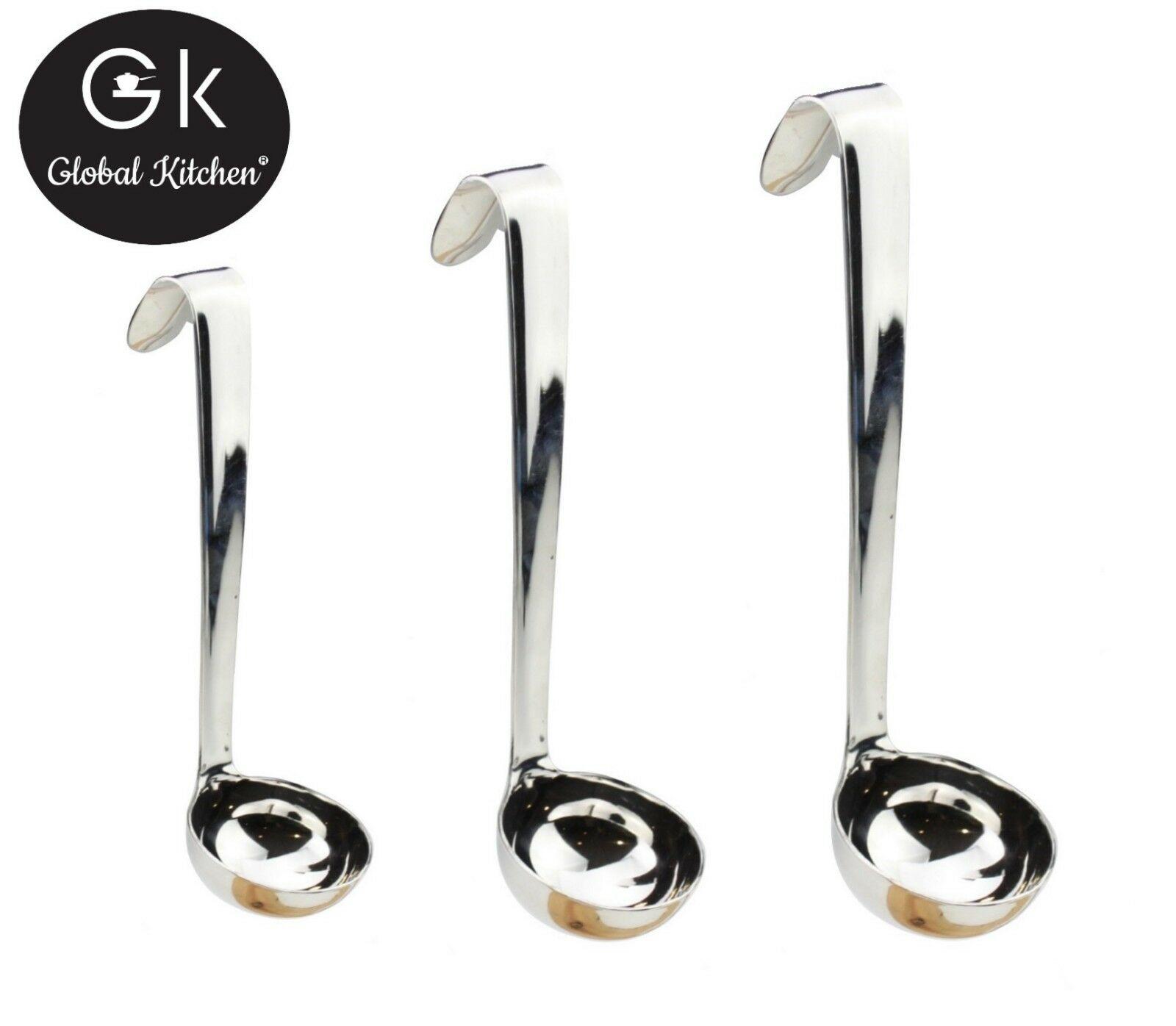 Recommend this product to a friend
Mini Serving Ladle Stainless Steel With Hook Oil Soup Gravy Ladle Serving Ladle