Mini Swing Top Bin Table Top Desk Office Rubbish Kids Garbage Dustbin 1.3L White
---
---
---
Mini Wastebin Swing Top White 1.3L Plastic Desktop Table Top Countertop Mini Dustbin Kids Children's Bin Rubbish Garbage Trash Can Home Office Kitchen Bathroom Cosmetics
•Mini round swing top bin to keep any area clutter & litter-free. This mini swing top bin is made from sturdy plastic with smooth white finish and swing top lid opening system to provide you with a practical waste management solution anywhere without even having to move. This mini swing top bin is ideal to use on desks, tabletops, kitchen worktops, countertops or bathrooms sills; they can literally be used and placed anywhere!
•Capacity of this mini white swing top bin is 1.3 Litre. Dimensions of the bin are – Diameter: 12cm and Height: 16cm.
•EASY TO USE FUNCTIONALITY - It is designed to give quick & easy access to placing your rubbish. This mini white bin has a swing top lid opening system, where with a little pressure of your hand the swinging section will move to open and let you place rubbish. The bin edge is designed so that mini bin liners can be tucked in so that they do not move/slide out.
•SPACE EFFICIENT MINI SWING TOP BIN - This white swing top bin has been specially designed to take minimal space as possible and hold any small rubbish you may place down or forget about. As it is built in a round shape it will perfectly fit into corners or against any wall in any room or even on the floor. It is a handy accessory where you will not even have to get up or bend down to place rubbish in the bin.
•KEEP YOUR SMALL AREAS CLUTTER FREE - Keep tables or any easy access area around the home, children's study room or in the office clean and tidy with this mini round swing top bin. Lightweight and practical in a contrasting white colour makes this swing top bin suitable to move and use anywhere at any time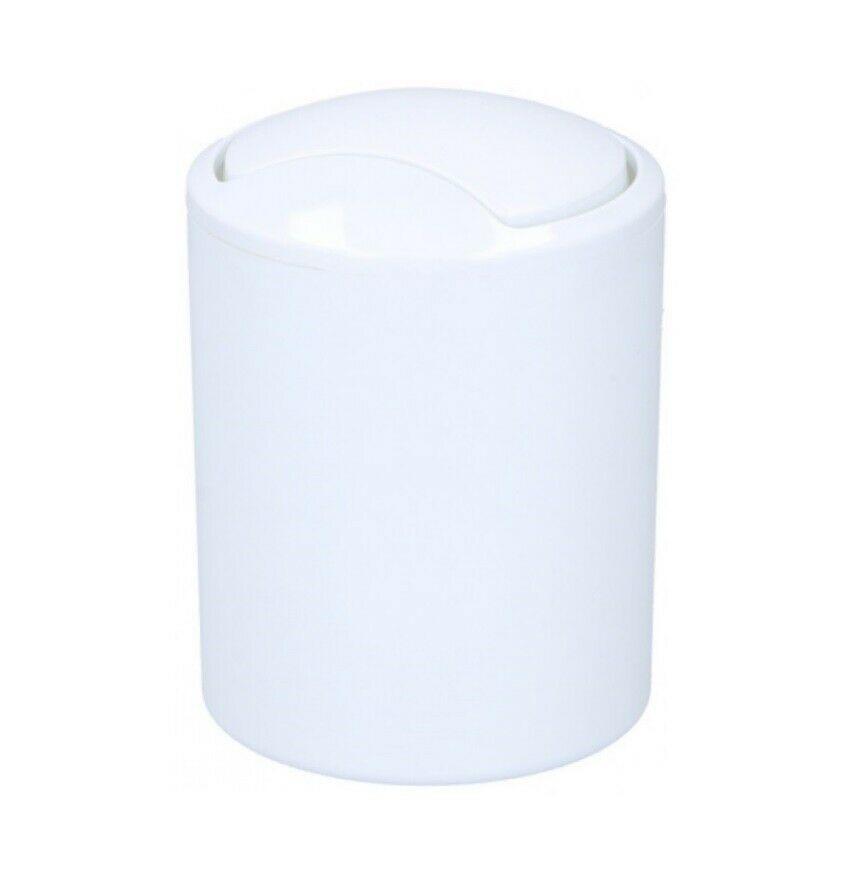 Recommend this product to a friend
Mini Swing Top Bin Table Top Desk Office Rubbish Kids Garbage Dustbin 1.3L White