MS Iron Tawa Tava / Crepe / Pancake Pan with Ring Non-Stick Heavy Duty Tawa Tava
---
---
---
Iron Tawa Tava Black Concave Iron Tawa With Ring Pan Heavy Duty Non-Stick Cooking Baking Chappati Roti Paratha Dosa Crepe Pancake Tawa
Available in 3 sizes - 9", 10" and 11"
A heavy duty black iron tawa designed to make cooking easier. Iron material and concave surface are the key features which will make this your favourite pan in your kitchen. You don't just have to use this tawa to bake naan breads, or roti you can also use it to heat up and cook tasty dishes such pancakes or even a stir fry.
Iron Tawa – Iron pans are different to general cookware as they are not coated with any chemicals. This cast iron tawa has a natural non-stick property which means food being cooked shall not stick to its surface and the tawa shall last longer without being affected. This iron tawa is also great as it can take high heat, it will cook food evenly and consistently without hot spots or burning your food, so you can now cook with out fear.
Concave Surface – The surface of this iron has a concaved shape, where the edges curve out. A concaved shape means this tawa is slightly deep in the centre and makes this tawa versatile to allow you to cook in many different ways. With this iron tawa you will be able to bake tasty flatbreads, make sweet pancakes, roast vegetables, fry in small quantity of oil or maybe just even pre-heat food to make it taste fresh.
Healthier Food With This Iron Tawa – Make food more healthier and without lots of oil with this iron tawa. Once the tawa has heated up, just adding the oil and spreading it on the surface will give a thin and sufficient layer of oil to evenly cook food without

burning

it. This iron tawa will be able to cook food several inches above the surface therefore, now you can get tasty, evenly cooked and healthier food all at the same time.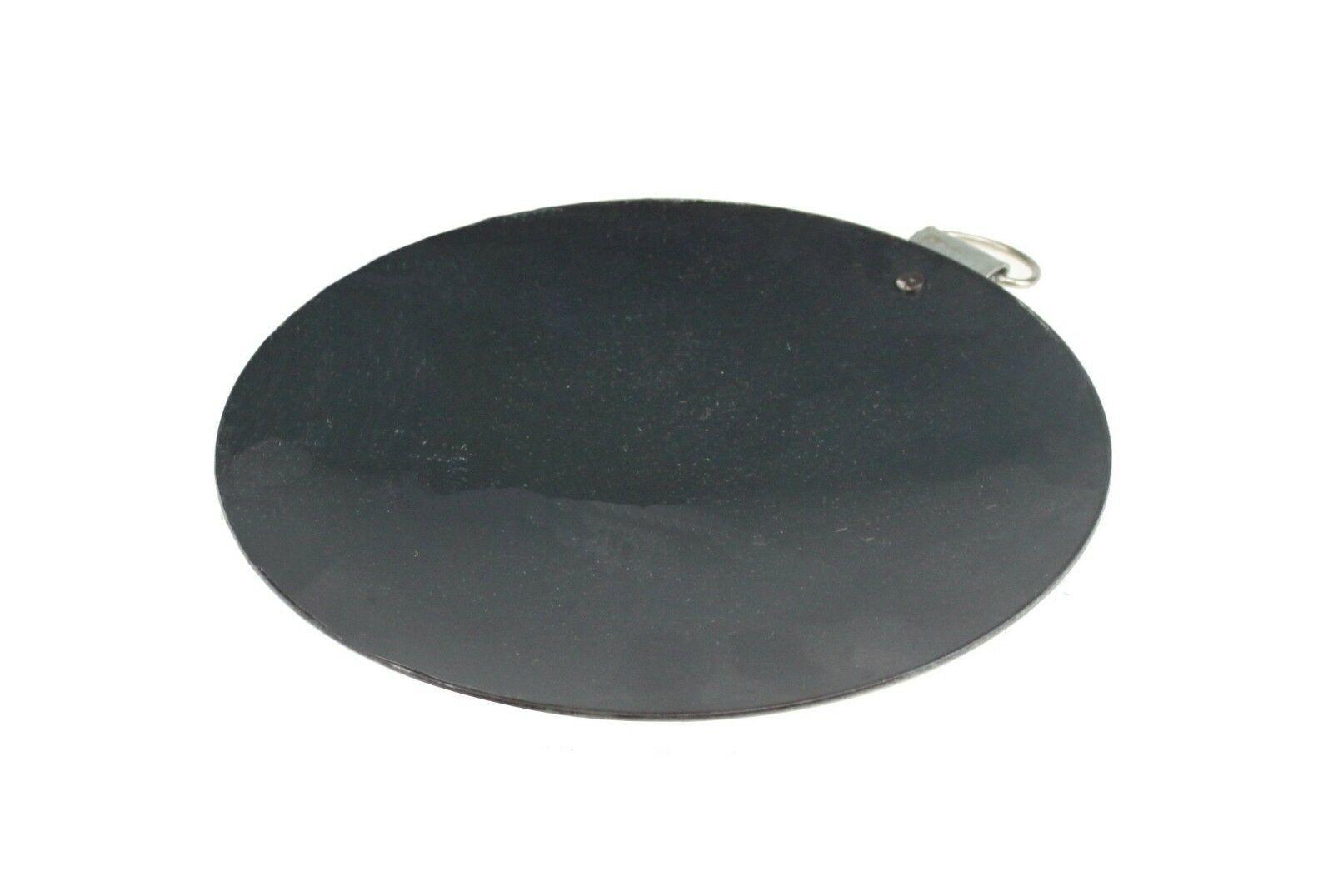 Recommend this product to a friend
MS Iron Tawa Tava / Crepe / Pancake Pan with Ring Non-Stick Heavy Duty Tawa Tava