Novelty Mug Coffee Tea Ceramic Mugs Upside Down Character Gift Animal Neko Cat
---
---
---
Novelty Mug 3D Christmas Coffee Tea Ceramic Mugs Upside Down Character Gift Xmas
•Something more different and interesting for servings of warm drinks are these upside down ceramic mugs. Novelty mugs crafted from durable ceramic, each with a distinctive and colourful upside down 3D design to give you, children or guests the perfect but joyful solution for serving various number of hot drinks such as tea, coffee, latte, cappuccino, hot chocolate, frappe, espresso or even iced/fruit tea!
•This 3D Ceramic Upside Down Mug is available in 9 DIFFERENT DESIGNS -
◦Bramely Bunch Cow –
◦Feline Fine Cat –
◦Pandarama –
◦Monstarz Monster Blue –
◦Monstarz Monster Green –
◦Space Cadet Astronaut Spaceman Helmet –
◦Maneki Neko Lucky Cat –
◦Cutiemals Elephant –
◦Christmas Sant –
•Ideal gift this festive season i.e. Christmas, Secret Santa, Stocking Filler, Birthdays, New Years & More! NOTE – ONLY ONE OF YOUR CHOSEN DESIGN SHALL BE SENT OUT.
•UPSIDE DOWN MUGS – Mugs but with a twist of an upside down design, are these ceramic drinking mugs. 3D structure novelty hot drink mugs with animal, alien or even santa character theme, all designed facing upside down to give something more noticeable and fun for your hot drinks. Clearly view the fun character when placed upside down on the drainer, in the cupboard or if you tilt your head 180 degrees!
•CERAMIC CONSTRUCTION - Made from high quality ceramic with a long lasting glazed finish, is what will make these 3D novelty mug remain a crisp clear condition after repeated uses. The thick ceramic structure will make the mug durable and ensure it stays highly resistant to damage such as cracks, scratches, chips or get affected by high/low temperature of drinks.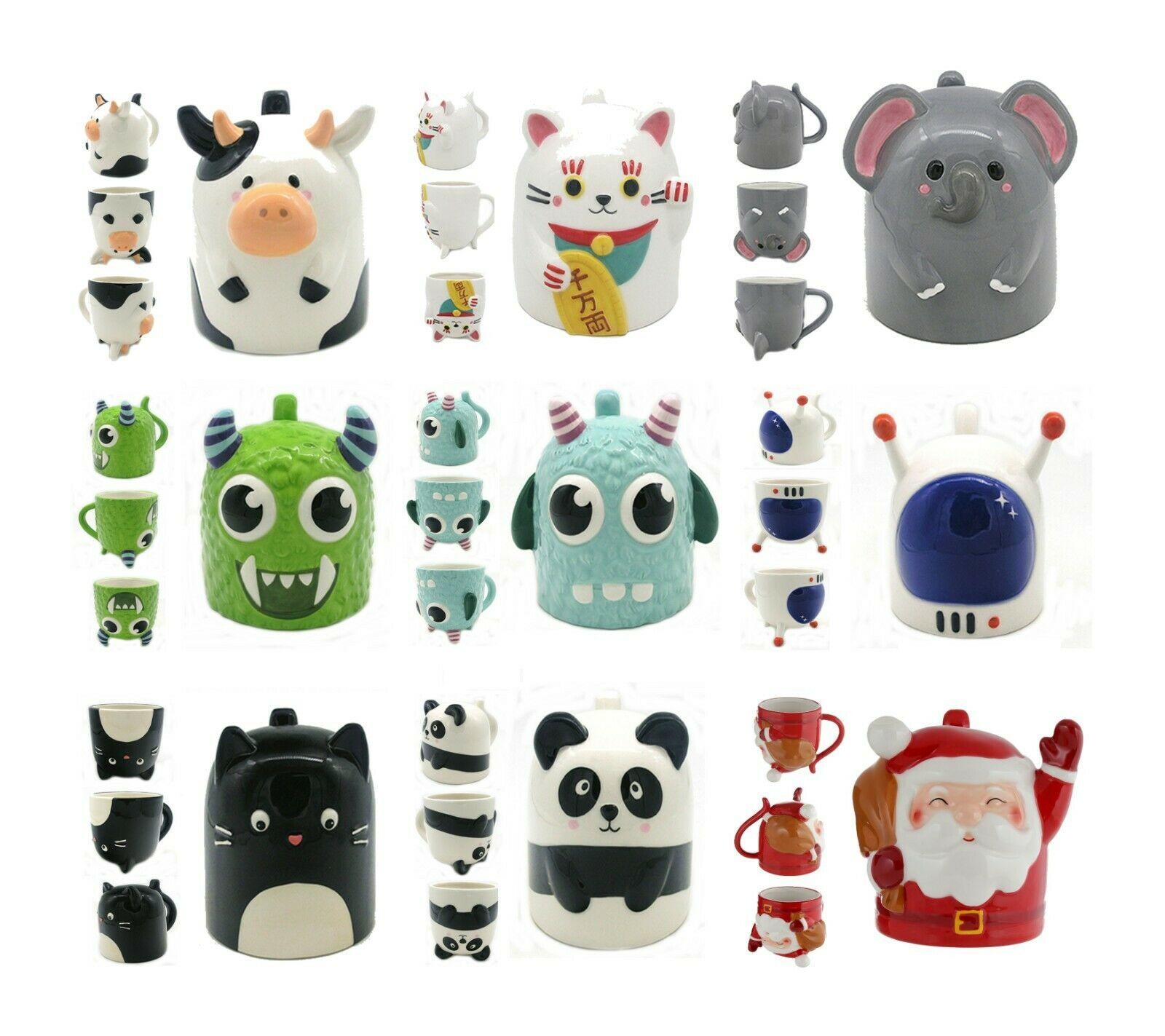 Recommend this product to a friend
Novelty Mug Coffee Tea Ceramic Mugs Upside Down Character Gift Animal Neko Cat