Om Keyring Keychain Aum Ohm sign Keyring Charm Bag Charm Carved Wood Look
---
Om Keyring Keychain Aum Ohm sign Keyring Charm Bag Charm Carved Wood Look
---
---
---
Om Keyring Keychain Aum Ohm sign Keyring Charm Bag Charm Hindu Religion Religious Symbol Carved Wood Look Sturdy Plastic Heart Shape Sun Surya Design Simple Ohm Om Symbol Yoga Key Ring Buddhist (Heart Om)
Aum Om Ohm - Aum is pronounced and spelled in numerous ways. It is a sacred sound and spiritual symbol that originated in hinduism, but now is also common in sikhism, jainism, and buddism.

Add To Your Keys, Bags Or Hang At Home - This keyring is multi-functional and can be used in as many ways as you want. Add it as a beautiful religious charm to your keys, your hand bag or even add it as a small decorative accessory around your home. Express your beliefs by adding this traditional lightweight om/aum keyring/keychain charm to anything your wish.

Make Your Keys Recognisable - Everyone owns loads of keys either for there home or cars, or even there businesses. Also, when there are more people in the house, there will be more keys lying around. Make your keys recognisable by attaching this beautiful om/aum keyring to your key collection. Then it will be easy to find and identify which keys your require.

Perfect Gift - This aum/om/ohm key ring is also a perfect protection gift during birthdays, anniversaries, christmas and many other occasions.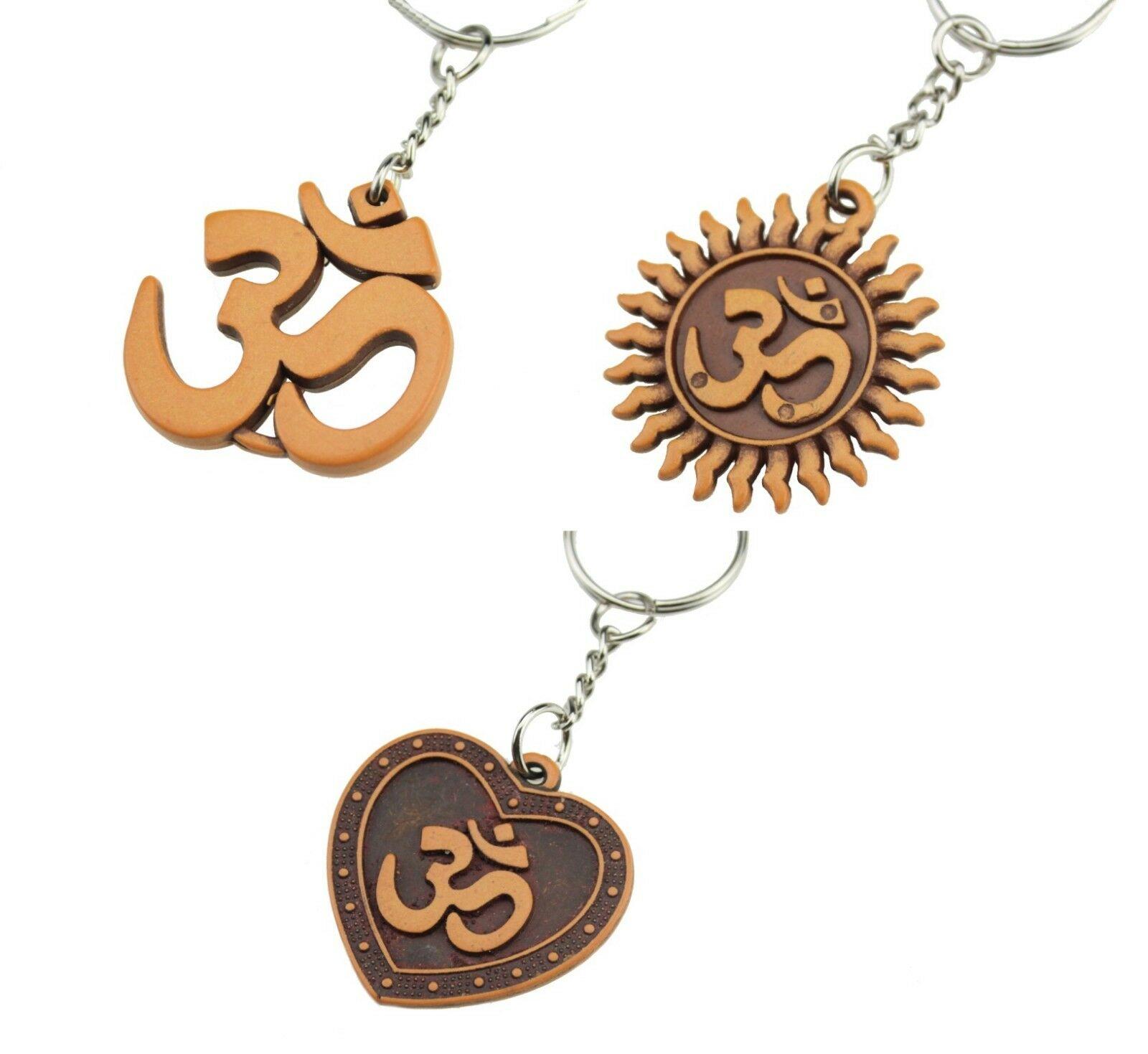 Recommend this product to a friend
Om Keyring Keychain Aum Ohm sign Keyring Charm Bag Charm Carved Wood Look