Orange Decorative Wedding Engagement Mehendi Saree Gift Trousseau Packing Tray
---
Orange Decorative Wedding Engagement Mehendi Saree Gift Trousseau Packing Tray
---
---
---
Orange Decorative Wedding Engagement Mehendi Saree Gift Trousseau Packing Tray
Orange & Gold Mirror Sequin Decorative Fabric Cloth Wedding Engagement Mehendi Saree Gift Shagun Trousseau Packing Tray Thali Platter.
Size 1 – 14inch x 17inch / 35.5cm x 43.2cm,
Size 2 – 16inch x 21inch / 40.7cm x 53.4cm
Size 3 – 18inch x 24inch / 45.7cm x 61cm.
A beautiful decorative gift packing tray made from high quality fabrics and cloths.
NOTE – This product is HANDMADE. The ideal and perfect gift tray for many special occasions such as engagements, weddings, mehendi's and etc.
A decorative tray great for packing and presenting gifts i.e. sarees, jewellery, wedding gift etc. This tray has an elegant finish to ensure it gives an beautiful presentation and increases the beauty of the item placed.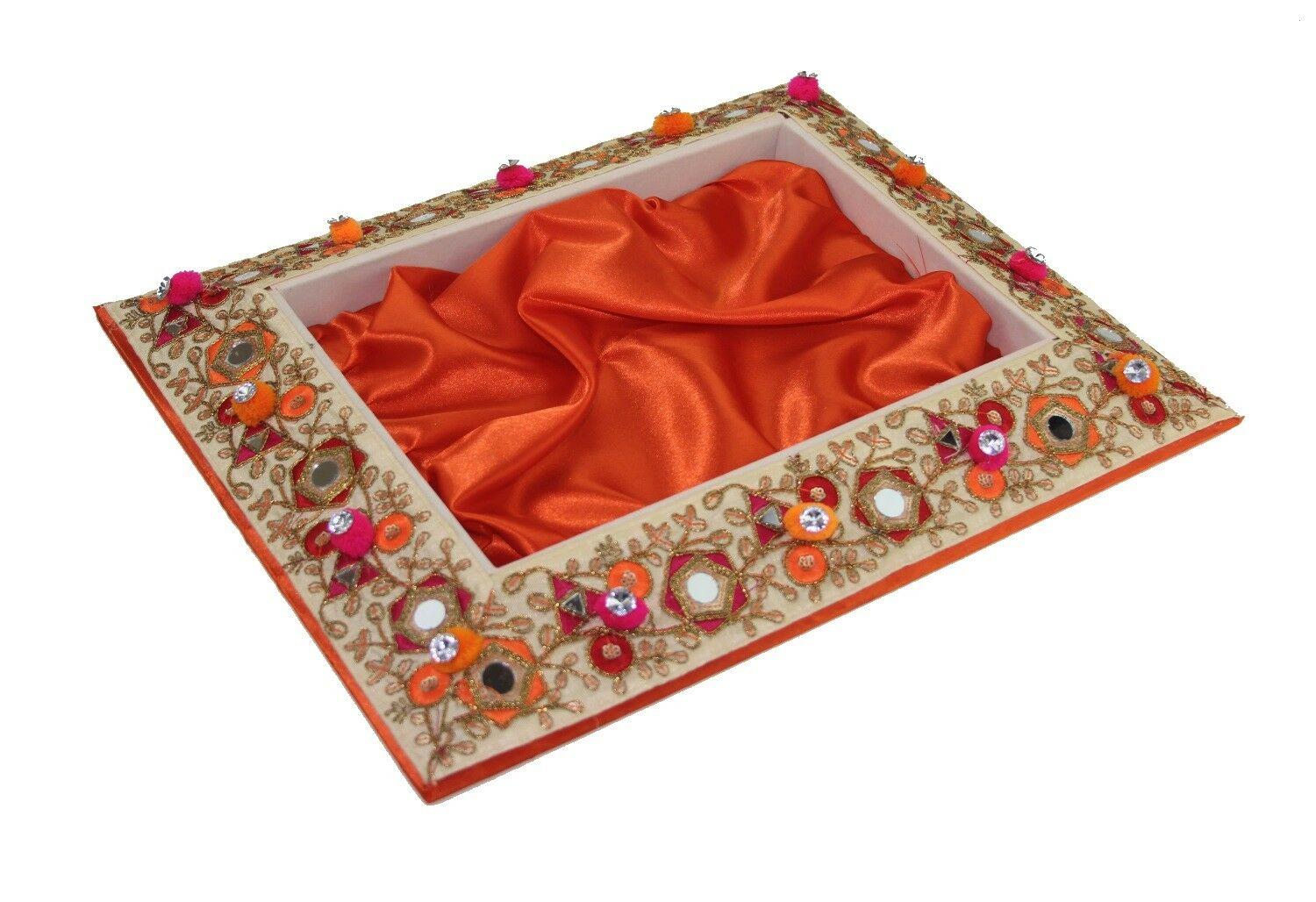 Recommend this product to a friend
Orange Decorative Wedding Engagement Mehendi Saree Gift Trousseau Packing Tray