Pearl Lord Ganesha Ganpati Ganesh Gold Red Green Hindu God Locket/Pendant/Charm
---
Kpendant7-GaneshPearlClip
Pearl Lord Ganesha Ganpati Ganesh Gold Red Green Hindu God Locket/Pendant/Charm
---
---
---
Gold, Red and Green Auspicious Ganesh Design with Pearl pendant/locket/charm. Perfect for any necklace. Size: L:35mm x W:17mm. This is a high quality, gorgeous and colourful pendant of an Indian god and is also an ideal gift for loved ones. Pendant can be worn for any occasion by any individual – girls, boys, men, women. Item is handmade and therefore the colour may vary slightly from picture.
1.
Ganesh with pearl Gold, Red and Green colour Pendant
4.
Great Gifts for Loved Ones – Unisex.
5.
Beautiful, Colourful and Gorgeous Pendant.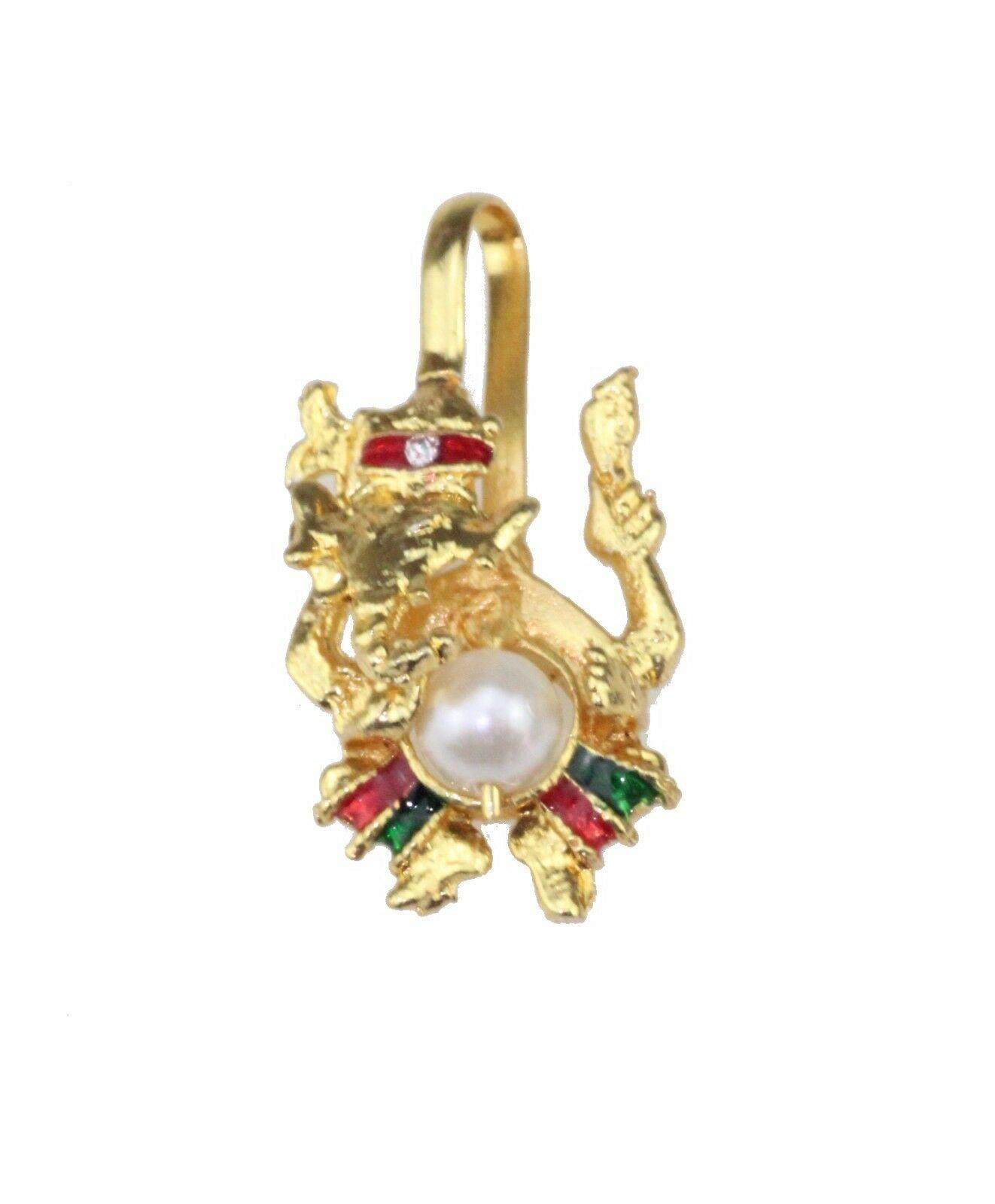 Recommend this product to a friend
Pearl Lord Ganesha Ganpati Ganesh Gold Red Green Hindu God Locket/Pendant/Charm