Pistachio Kernels 1kg Raw Whole Pistachio Nut 1 KG Value A Grade Health Snack
---
OldIndia-PistachioKernels-1kg
Pistachio Kernels 1kg Raw Whole Pistachio Nut 1 KG Value A Grade Health Snack
---
---
---
Old India Pistachio Kernels

, 1kg



Our branded world-class Old India products are 100% natural, additive free and GMO free.

It can be added to curries, vegetable dishes, sauces, soups, stews and much more.

Comes in a heat sealed bag to retain freshness and has up to a two year shelf life.

Sourced from origin of the ingredient and packed in a vegetarian atmosphere.
Pistachio nuts are the single-seeded stone fruit of the pistachio tree (sumach family, Anacardiaceae), which is native to the Mediterranean area.
Pistachio nuts are shell fruit (nut types). Because of their similar characteristics with regard to transport, particularly their high oil content, their requirements regarding care during storage and transport are the same as those of oil-bearing seeds/fruits.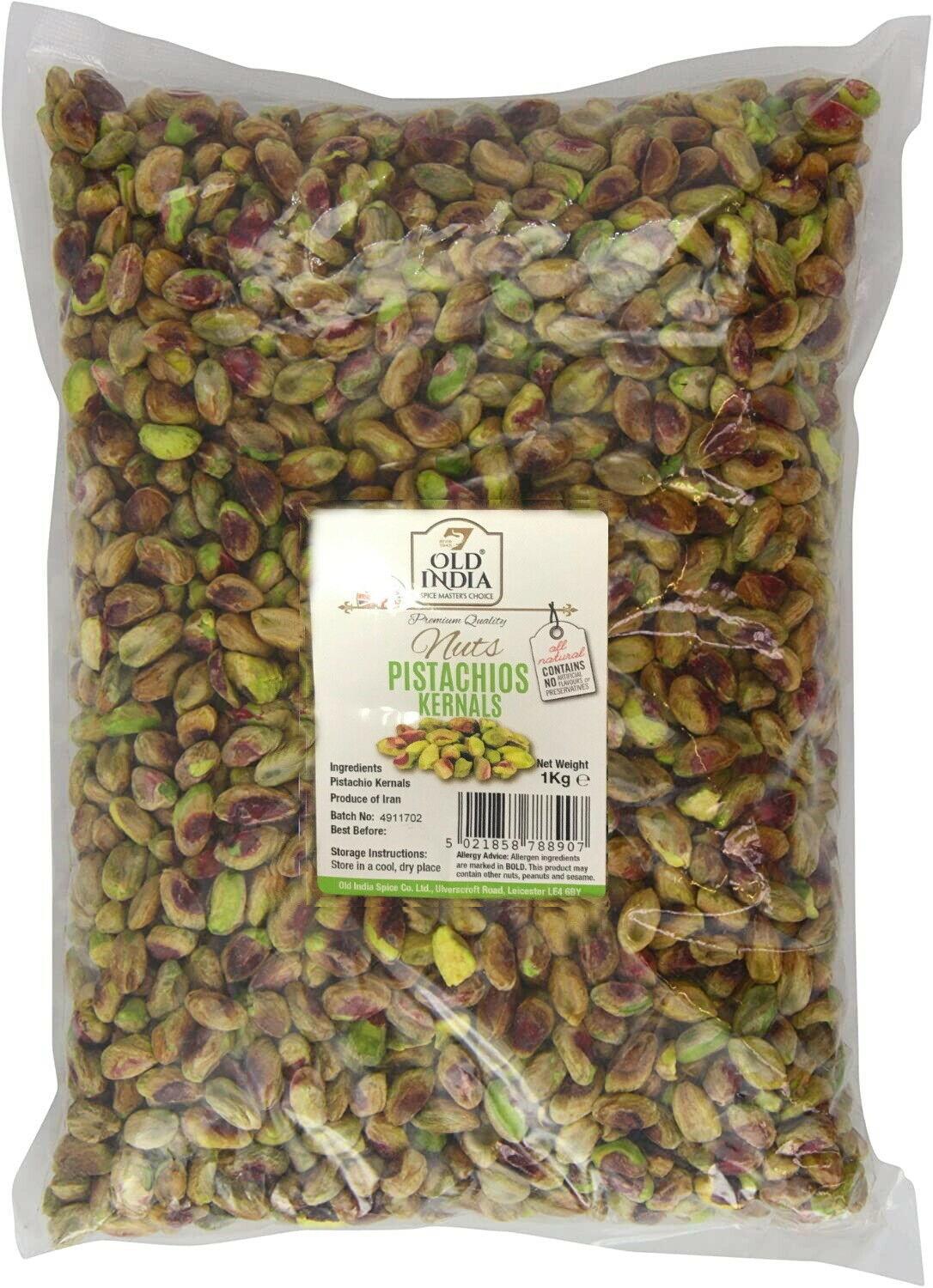 Recommend this product to a friend
Pistachio Kernels 1kg Raw Whole Pistachio Nut 1 KG Value A Grade Health Snack