Plastic Swing Top Waste Bin 10/25/50L Dust Rubbish Litter Home Kitchen Office
---
---
---
Plastic Swing Top Bin 10L – 50L Waste Rubbish Bin Rectangle Large Small Swing Top Trash Kitchen Bathroom Garbage Dustbin.
This swing top bin is available in 3 DIFFERENT CAPACITIES –
10 Litres (H: 40cm x L: 24cm x W: 18.5cm)
25 Litres (H: 53cm x L: 33cm x W: 26cm)
50 Litres (H: 67cm x L: 41.5cm x W: 32.5cm)

25 Litres Silver:-(H: 56cm x L: 33cm x W: 26.5cm

50 Litres Silver (H: 68cm x L: 43cm x W: 33.5cm)
Within EACH SIZE, the bin is available in 3 DIFFERENT COLOURS –
Dark Grey
Taupe
Light Blue
Silver
NOTE – ONLY 1 BIN IN YOUR CHOSEN CAPACITY & COLOUR SHALL BE SENT OUT.
A rectangular swing top bin to easily keep any room clutter & litter free. Available in 3 different colours & 3 different capacities, this bin is made from sturdy hard wearing plastic in a matte finish with the lid consisting of a contrasting matte light grey frame & an easy push swing opening functionality to provide you a modern practical waste management solution to any room.
EASY TO USE FUNCTIONALITY – This swing top bin is designed to be effortless to use and give quick & easy access to placing your rubbish. Due to the flip/swing lid, with a simple action of 'push' the lid will open to place rubbish, and automatically swing back and close. The bin has an edge where you can attach a bin liner & secure it in place by placing the lid back on.
A WASTE BIN CRAFTED TO SUIT YOUR NEED – No matter if you want something small or big; crafted from durable hard-wearing plastic, this bin will not easily get scratched & is perfect to use indoors or even outdoors. It is lightweight to effortlessly lift, carry & empty.
SPACE EFFICIENT WASTE BIN FOR CLUTTER FREE SPACE – This swing top bin is specially designed to take minimal space as possible & hold greater capacity of rubbish. As it is built in a rectangular shape, it will perfectly fit into corners; and those a smaller capacity i.e. 10L will fit even in small spaces such as under desks or by the cupboard.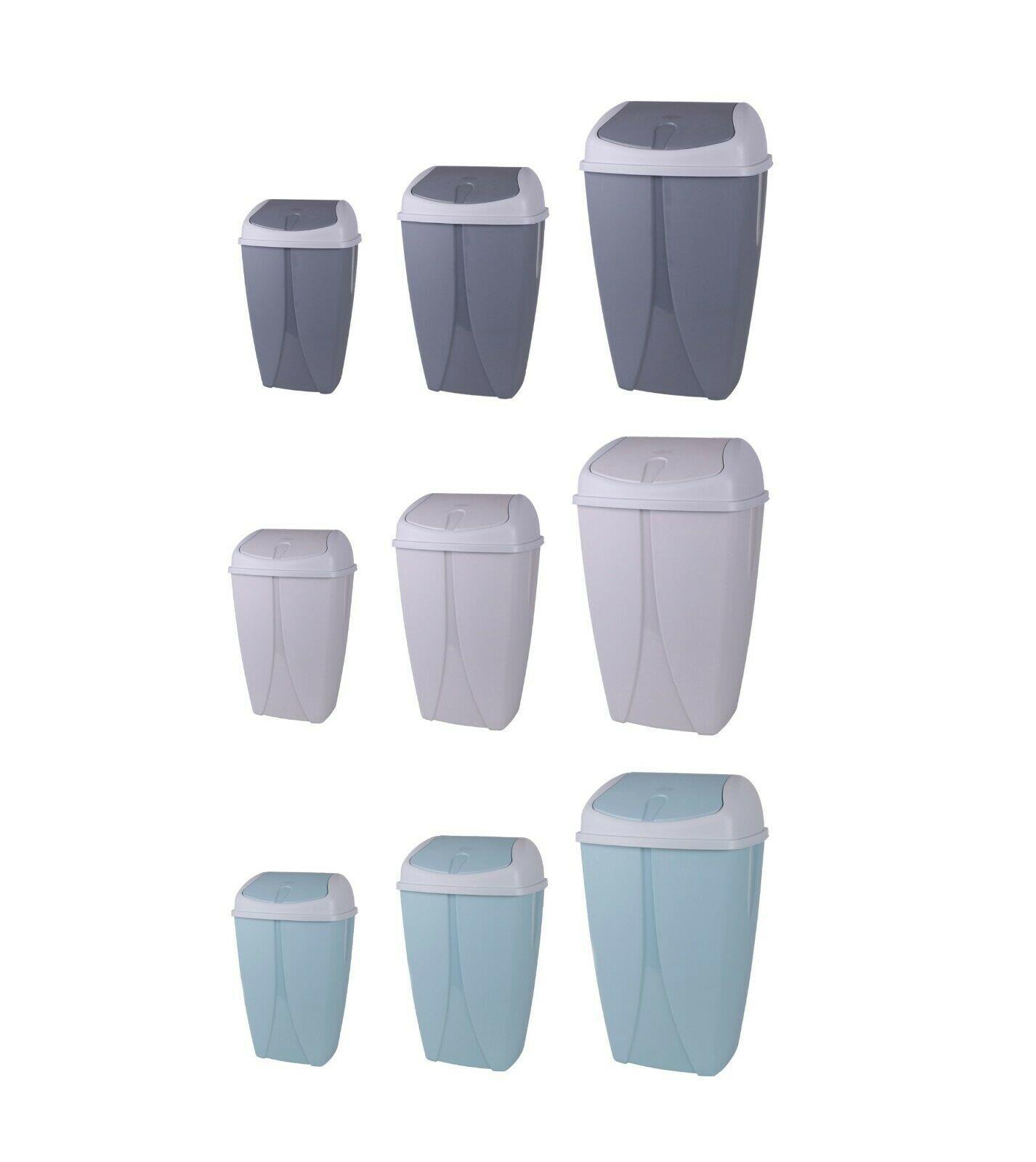 Recommend this product to a friend
Plastic Swing Top Waste Bin 10/25/50L Dust Rubbish Litter Home Kitchen Office